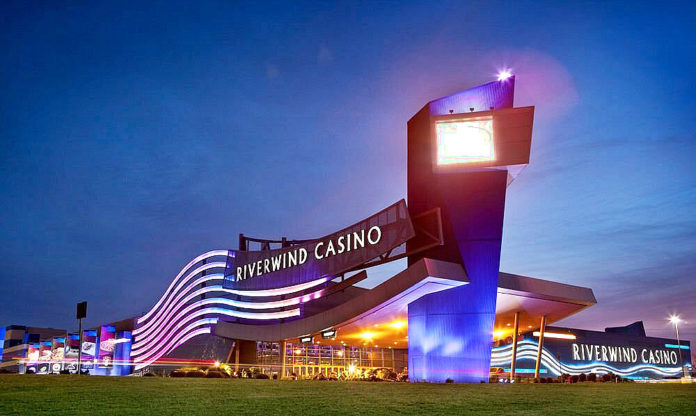 NORMAN, OK – Riverwind Casino, in partnership with the Oklahoma Blood Institute (OBI), will host blood drives on Dec. 30 and Jan. 5.
The Dec. 30 blood drive will be at the casino's northwest entrance and the Jan. 5 blood drive will take place in the Riverwind hotel conference rooms.
On Dec. 30, the OBI Thunder Blood Drive will be held from 8:00am – 2:00pm. Donors will receive $10 in Wild Card Bonus Play, an Oklahoma City Thunder-themed T-shirt and a free ticket to a Thunder game.
At the KATT Blood Drive at Riverwind – set for 10:00am – 6:00pm on Jan. 5 – donors will receive $10 in Wild Card Bonus Play along with a KATT T-shirt.
"As we celebrate the holidays and enter a new year, we felt it was important continue our partnership with OBI," said Justin Yahola, Riverwind's General Manager. "Giving blood is a wonderful way to help those in need and we know our patrons and employees will give generously."

During 2022, OBI drives at the Riverwind Casino resulted in the donation of 248 pints of blood that helped 744 people across Oklahoma. The OBI said it takes nearly 1,200 donors daily to meet the blood needs of patients in regional hospitals.

"Oklahoma remains in high need for blood donations," said Kaycee Craig, OBI's Director of Donor Recruitment. "We appreciate the ability to work with our friends at Riverwind to help address that need."
Appointments to give blood are not required but can be made by calling 877-340-8777 or visiting obi.org.