AMERICAN GAMING ASSOCIATION (AGA)
Bill Miller, President & CEO
799 9th St. NW, Ste. 700
Washington, D.C. 20001
Phone: (202) 552-2675
Fax: (202) 552-2676
Email: [email protected]
www.americangaming.org
Region Covered: National
Year Founded: 1995
Annual Conference: October 4-7, 2021
Global Gaming Expo (G2E)
The Sands Expo and Convention Center – Las Vegas, NV
About AGA: The American Gaming Association (AGA) is the premier national trade group representing the $261 billion U.S casino industry, which supports 1.8 million jobs nationwide. AGA members include commercial and tribal casino operators, gaming suppliers and other entities affiliated with the gaming industry.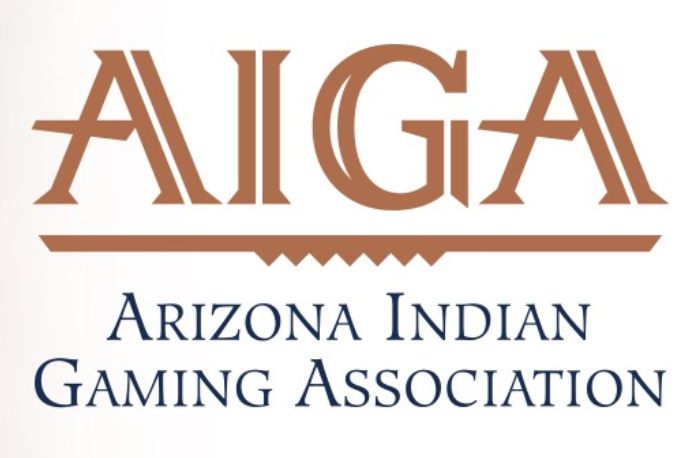 ARIZONA INDIAN GAMING ASSOCIATION (AIGA)
Judy Ferreira, Deputy Director
521 S. 48th St., Ste. 107
Phoenix, AZ 85281
Phone: (480) 284-4034
Fax: (480) 284-4082
Email: [email protected]
www.azindiangaming.org
Region Covered: Arizona
Year Founded: 1984
Member Tribes: 9
Annual Conference: Date TBA
About AIGA: The Arizona Indian Gaming Association, a 501(c) 6, was established in 1994 as a non-profit organization dedicated to advancing the lives of Indian peoples – economically, socially and politically – so Indian tribes in Arizona can achieve their goal of self-reliance. AIGA Member Tribes represent Indian people living on reservations in Arizona.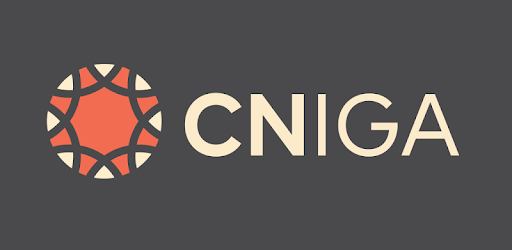 CALIFORNIA NATIONS INDIAN GAMING ASSOCIATION (CNIGA)
Susan Jensen, Executive Director
2150 River Plaza Dr., Ste. 120
Sacramento, CA 95833
Phone: (916) 448-8706
Fax: (916) 448-8758
Email: [email protected]
www.cniga.com
Region Covered: California
Year Founded: 1988
Member Tribes: 36
Associate Members: 36
Annual Conference: February 8-11, 2021 (virtual)
26th Annual Western Indian Gaming Conference
About CNIGA: The California Nations Indian Gaming Association (CNIGA), founded in 1988, is a non-profit organization comprised of federally recognized tribal governments. CNIGA is dedicated to the purpose of protecting the sovereign right of Indian tribes to have gaming on federally-recognized Indian lands.

INTERNATIONAL GAMING STANDARDS ASSOCIATION (IGSA)
Peter DeRaedt, President
5177 Brandin Ct. 
Fremont, CA 94538
Phone: (510) 492-4060
or (775) 846-4422 cell
Fax: (510) 492-4001
Email: [email protected]
www.igsa.org
Region Covered: International 
Year Founded: 1998  
About IGSA: The International Gaming Standards Association (IGSA) is an international trade association that creates benefits for gaming manufacturers, suppliers, operators and regulators. IGSA facilitates the identification, definition, development, promotion and implementation of standards to enable interoperability, innovation, education and communication for the benefit of the entire industry. IGSA has offices in the U.S., Macau, Europe and Japan.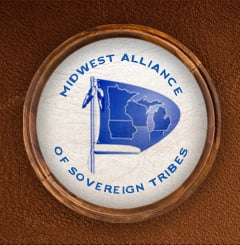 MIDWEST ALLIANCE OF SOVEREIGN TRIBES (MAST)
Scott R. Vele, Executive Director
PO Box 265
Gresham, WI 54128-0265
Phone: (715) 787-4494
Email: [email protected]
www.m-a-s-t.org
Region Covered: Michigan, Minnesota, Iowa, Wisconsin
Year Founded: 1996
Member Tribes: 35
About MAST: Tribes join forces to advance, protect, preserve and enhance the mutual interests, treaty rights, sovereignty and cultural way of life.


MINNESOTA INDIAN GAMING ASSOCIATION (MIGA)
John McCarthy, Executive Director
8925 Cove Drive NE
Bemidji, MN 56601
Phone: (218) 751-0560
Email: [email protected]
www.mnindiangamingassoc.com
Region Covered: Minnesota
Year Founded: 1988
Member Tribes: 11
About MIGA: The Minnesota Indian Gaming Association (MIGA) was established in 1987 to represent member tribes in their efforts to educate the public and elected officials while addressing shared interests and concerns. Since that time, MIGA has served as the collective voice of its members on vital issues affecting gaming.




NAFOA
Cody Harjo, Education Coordinator
1101 30th St. NW, Ste. 500
Washington, D.C. 20007
Phone: (202) 407-2368
Email: [email protected]
www.nafoa.org
About NAFOA: NAFOA launched over three decades ago as the Native American Finance Officers Association to highlight the role of tribal finance in fostering economic opportunities. Today NAFOA advocates sound economic and fiscal policy, develops innovative training programs in financial management, builds the financial and economic skills of the next generation, and convenes tribal leadership, experienced professionals, and economic partners to meet the challenges of economic growth and change.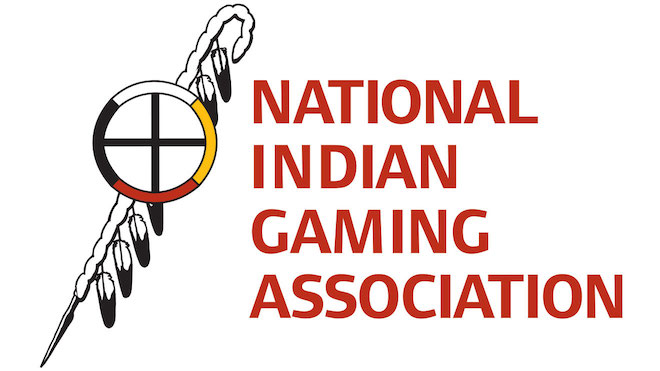 INDIAN GAMING ASSOCIATION
Ernest L. Stevens, Jr., Chairman
224 2nd Street SE
Washington, D.C. 20003
Phone: (202) 546-7711
Fax: (202) 546-1755
www.indiangaming.org
www.indiangamingtradeshow.com
Region Covered: National
Year Founded: 1985
Annual Conference: March 27-30, 2023
Indian Gaming Tradeshow & Convention 2023
About: The mission of the Indian Gaming Association is to protect and preserve the general welfare of tribes striving for self-sufficiency through gaming enterprises in Indian Country. To fulfill its mission, the Indian Gaming Association works with the federal government and Congress to develop sound policies and practices and to provide technical assistance and advocacy on gaming-related issues. In addition, the Indian Gaming Association seeks to maintain and protect tribal sovereignty and governmental authority in Indian Country.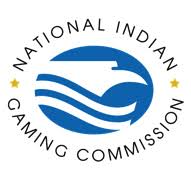 NATIONAL INDIAN GAMING COMMISSION (NIGC)
E. Sequoyah Simermeyer, Chairman
1849 C St. NW, MS #1621
Washington, D.C. 20240
Phone: (202) 632-7003
Fax: (202) 632-7066
Email: [email protected]
www.nigc.gov
Region Covered: National
Established pursuant to the Indian Gaming Regulatory Act of 1988
About NIGC: The Indian Gaming Regulatory Act created the National Indian Gaming Commission as a federal regulatory body to support tribal self-sufficiency and the integrity of Indian gaming. The NIGC's three-member commission oversees the efficient regulation of 527 gaming establishments operated by 247 tribes across 29 states. The NIGC fulfills its regulatory role through compliance measures and provides a number of resources. A collection of the Agency's official Commission actions, bulletins, and advisory opinions, as well as training and technical assistance offerings are available at www.nigc.gov.



NATIONAL NATIVE AMERICAN HUMAN RESOURCES ASSOCIATION (NNAHRA)
Judy Wright, President
1101 30th St. NW, Ste. 500
Washington, D.C. 20007
Phone: (202) 264-9758
Email: [email protected]
www.nnahra.org
About NNAHRA: The National Native American Human Resources Association (NNAHRA) is a non-profit 501c(6) organization with the mission to serve and support human resources professionals and tribal leaders in Indian Country human resources and organizational development through education events, networking and professional certification.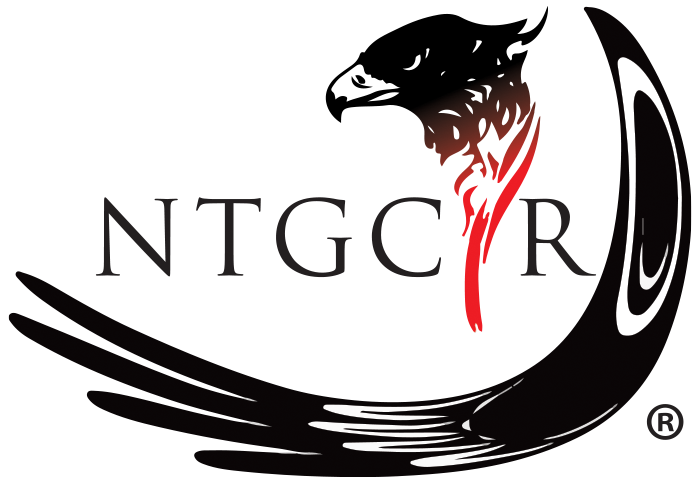 NATIONAL TRIBAL GAMING COMMISSIONERS/REGULATORS (NTGC/R)
Jamie Hummingbird, Chairman
PO Box 454
Oneida, WI 54155
Phone: (918) 207-5349
Fax: (920) 833-0345
Email: jamieh@ntgcr.com
www.ntgcr.com
Region Covered: National
Established: Evolved in early 1990s
Conference: Date TBA
National Tribal Gaming Commissioners/Regulators Conference
About NTGC/R: The National Tribal Gaming Commissioners & Regulators (NTGCR) is a non-profit, voluntary association composed of Tribal Gaming Regulatory entities and Associate Members representing federally recognized tribal governments, gaming tribes, Rancherias, Pueblos, Bands, and business involved in the regulation of Indian gaming enterprises in Indian Country.


OKLAHOMA INDIAN GAMING ASSOCIATION (OIGA)
Sheila Morago, Executive Director
4 NE 10th St., #436
Oklahoma City, OK 73104
Phone: (405) 818-7462
Email: [email protected]
www.oiga.org
Region Covered: Oklahoma
Year Founded: 1986
Member Tribes: 31
Associate Members: 33
Annual Conference: July 26-28, 2021
OIGA 2021 Conference & Trade Show
Oklahoma City, OK
About OIGA: The Oklahoma Indian Gaming Association, established in 1986, is a non-profit organization of 31 Indian Nations with other non-voting associate members representing organizations, tribes, and businesses engaged in tribal gaming enterprises from around Oklahoma. The common commitment and purpose of OIGA is to advance the welfare of Indian peoples – economically, socially and politically.


UNITED SOUTH & EASTERN TRIBES, INC. (USET)
Chief Kirk Francis, Sr., President
711 Stewarts Ferry Pike
Nashville, Tennessee 37214
Phone: (615) 872-7900
Fax: (615) 872-7417
www.usetinc.org
Region Covered: Texas, Maine, South Carolina, New York, Louisiana, North Carolina, Connecticut, Florida, Mississippi, Rhode Island, Alabama, and Massachusetts
Year founded: 1969
Member Tribes: 30
About USET: The United South and Eastern Tribes, Inc. (USET) is a non-profit, inter-tribal organization promoting the interests of and advocating for 33 federally-recognized tribal nations from the Northeastern Woodlands to the Everglades and across the Gulf of Mexico. USET is dedicated to enhancing the development of tribal nations, improving the capabilities of tribal governments, and improving the quality of life for Indian people.


WASHINGTON INDIAN GAMING ASSOCIATION (WIGA)
Rebecca George, Executive Director
525 Pear St. SE
Olympia, WA 98501
Phone: (360) 352-3248
Fax: (360) 352-4819
[email protected]
www.washingtonindiangaming.org
Region Covered: State of Washington
Year Founded: 1999
Member Tribes: 26
Associate Members: 29
Annual Conference: Date TBA
2021 Northwest Indian Gaming Conference
About WIGA: The Washington Indian Gaming Association (WIGA) is an organization of tribal government leaders of federally recognized tribes in the state of Washington. WIGA serves as an advocate for Indian gaming before state, local and federal government bodies.