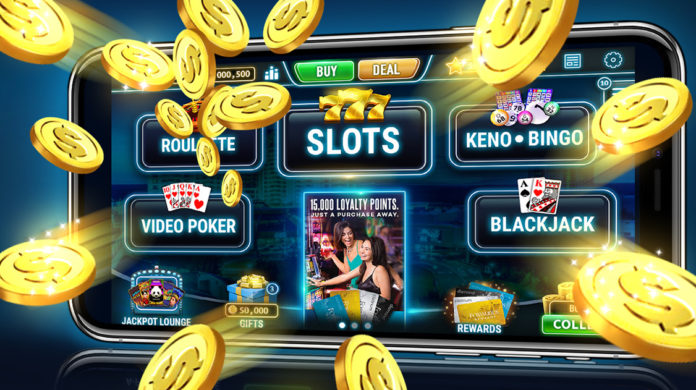 MASHANTUCKET, CT – Wondr Nation, the online gaming company from the Mashantucket Pequot Tribal Nation, has announced the launch of professional managed services with the relaunch and rebrand of FoxPlay Social Casino – Foxwoods Resort Casino's free-to-play social casino experience. Wondr Nation, in partnership with Ruby Seven Studios, will manage FoxPlay to maximize revenue and player engagement.
"At Wondr Nation, we pride ourselves on having a fresh approach to what's next, and the relaunch and rebrand of FoxPlay Social Casino is a perfect example of how we can bring this approach to our partners through managed services," said Anika Howard, CEO and President of Wondr Nation. "Alongside our selected partner, we designed FoxPlay Social Casino to provide the excitement, entertainment and engagement that social casino players are looking for. We are honored to manage this initiative on behalf of Foxwoods Resort Casino and look forward to growing this revenue stream for them."
From traditional table games to familiar slots games, FoxPlay Social Casino is an entertainment-only gaming platform that features over 100 popular casino games with no monetary fees or gains. Delivering on its commitment to create new and exciting digital player experiences, Wondr Nation led partners to develop a solution that provides users with an exciting casino experience they can access in the palm of their hand.
"Within our 10 years in the industry, Wondr Nation has been one of the most sophisticated, strategic, and knowledgeable managed services companies that we've had the pleasure of partnering with," said Michael Carpenter, Ruby Seven Studios Co-Founder and President. "We are excited to have partnered with Wondr Nation to bring FoxPlay's Social Casino to life. We look forward to continuing our fruitful relationship and growing Foxwoods' online presence."
Just launched earlier this year, Wondr Nation has been making strides within the gaming and entertainment space. From social casino platforms, like FoxPlay Social Casino, to real money gaming services, Wondr Nation's profit and engagement-maximizing managed services include iGaming implementation, social casino management, marketing & digital strategy, marketing operations, and website/mobile app development and management.
"With a project as important to the overall Foxwoods Resorts Casino brand as FoxPlay Social Casino's relaunch, we wouldn't have trusted it to anyone other than the online gaming experts at Wondr Nation," said Jason Guyot, President and CEO of Foxwoods Resort Casino. "I look forward to seeing this business grow under their leadership and I am confident that FoxPlay will expand Foxwoods Resort Casino's digital footprint and will help us entertain players at yet another touchpoint. We are thankful to have Wondr Nation by our side."