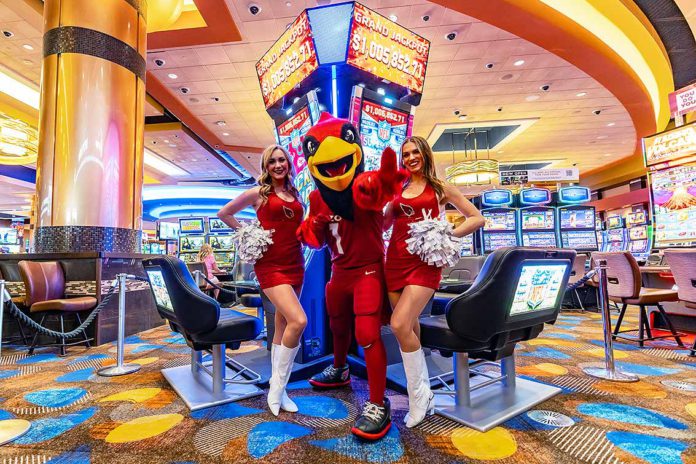 CHANDLER, AZ – Gila River Resorts & Casinos has partnered with Aristocrat Gaming to unveil the first-ever NFL-themed slot machine, NFL Super Bowl Jackpots™. The game debuted on Sept. 7 at Gila River Resorts & Casinos – Wild Horse Pass in time for football season.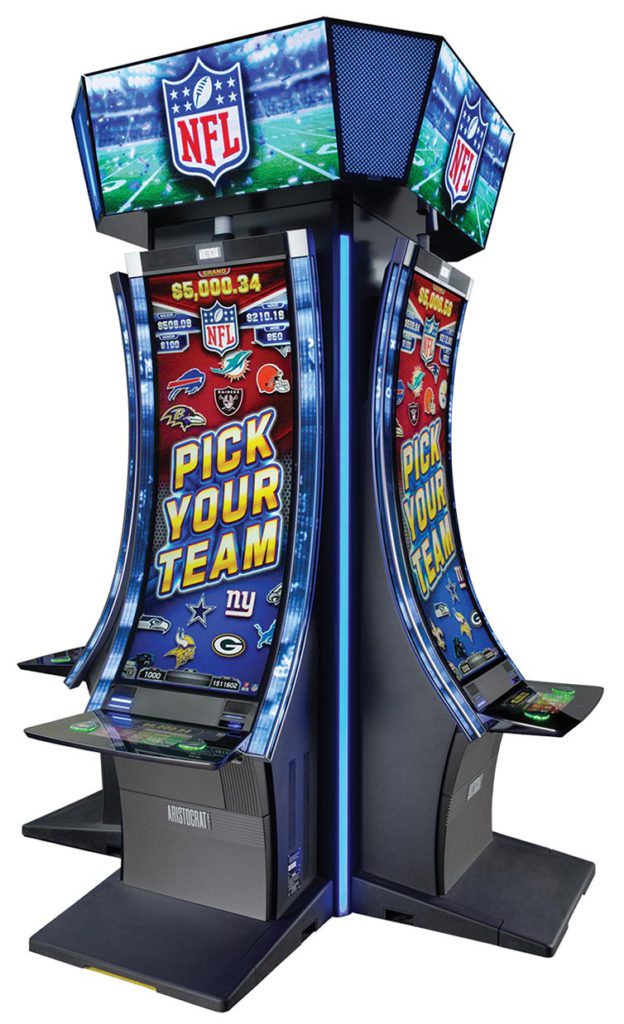 Guests can select from any of the 32 NFL clubs to spin for field goals or touchdowns for potential winnings. The slot was designed with a four-machine layout where up to four guests can play at one time. Currently, the new slot is available in Nevada, California, Oklahoma, Connecticut, Florida, Massachusetts and Oregon, and can only be found at Gila River in Arizona. 
"During the Super Bowl preview, we had such a positive response from our guests," said Joseph Young, Corporate VP of Gaming Operations at Gila River Resorts & Casinos. "We are excited to be one of the first casinos in the nation to bring these games to the floor. It is an honor to be the only casino in Arizona where football fans can experience these games."
In February, Aristocrat hosted a pop-up during Super Bowl LVII week at Wild Horse Pass giving guests the opportunity to preview the never before seen game.
"After nearly two years of collaboration with the NFL and NFL Players Association, we finally get to see these game-changing machines in action," said Hector Fernandez, CEO of Aristocrat Gaming. "A tremendous thank you to our teams around the world for their collective brilliance to make today possible."