RENO, NV – Gary Platt Manufacturing has launched the Sierra Nevada Hospitality division, which will focus on all hospitality seating including: banquet, conference, restaurant, bar and hotel seating. Eric Segal has been named President of the division, bringing more than 20 years of experience to Gary Platt. The new division will mark the first time Gary Platt's premium and proprietary foam will be a component of hospitality chairs as a premium upgrade.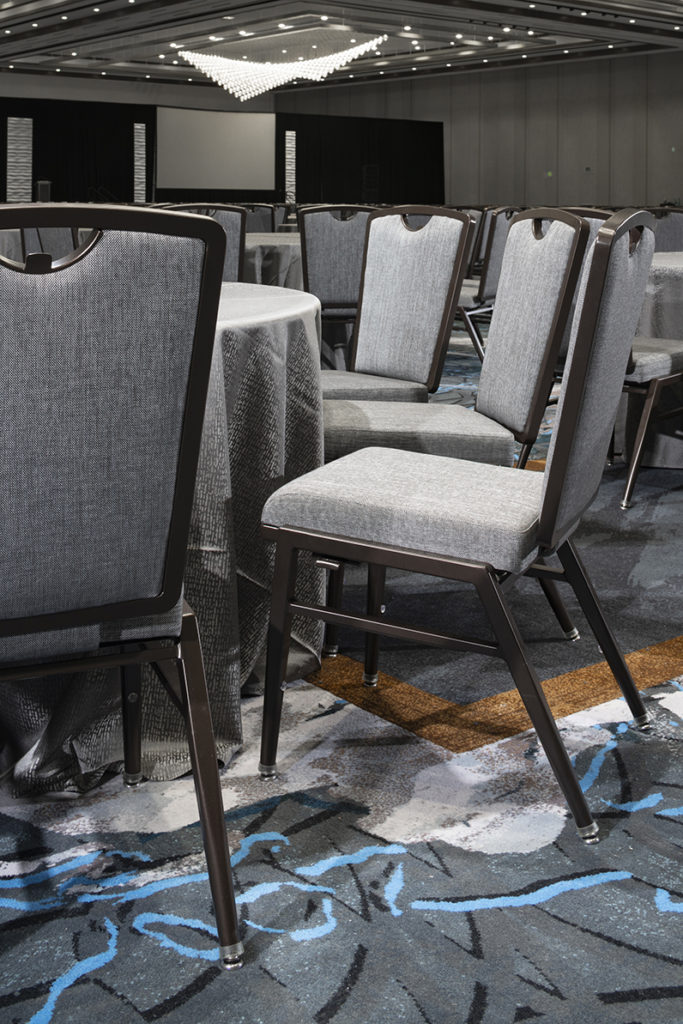 "For far too long, the hospitality seating industry globally has been focused on function and style," said Segal. "We are changing that starting today. The innovative designers and artisans at Gary Platt are bringing comfort, function, and durability to every component of hospitality seating with their signature upgraded foam option. Gary Platt foam has demonstrated for decades that it does not break down – applying this durability to hospitality brings light to our commitment to pure sustainability. Anyone anywhere who has ever sat in a traditional conference chair for more than 10 minutes will agree – it's about time for comfortable, durable and sustainable seating, and we are thrilled to lead the way forward."
"We are creating a landmark in the hospitality industry: a chair with unsurpassed comfort, unsurpassed durability, and unsurpassed quality, all at an affordable price," said Joshua Corrick, Gary Platt's Chief Commercial Officer.