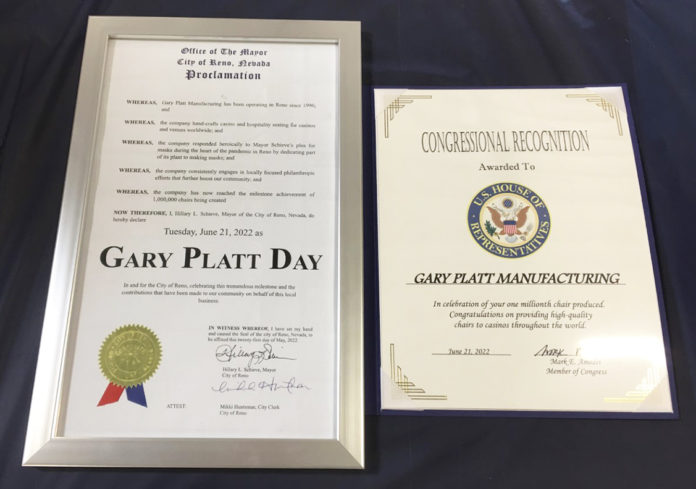 RENO, NV – Gary Platt Manufacturing recently celebrated a milestone achievement when the company produced its 1,000,000th casino chair.
The company marked the occasion with a celebration of its employees at its manufacturing facility in Reno, NV. More than 120 employees joined the party, along with Nevada Assemblywoman Natha Anderson and Reno Aces baseball mascot Archie. Company founder Gary Platt addressed the crowd via video. At age 96, Platt continues to play an active role in the company.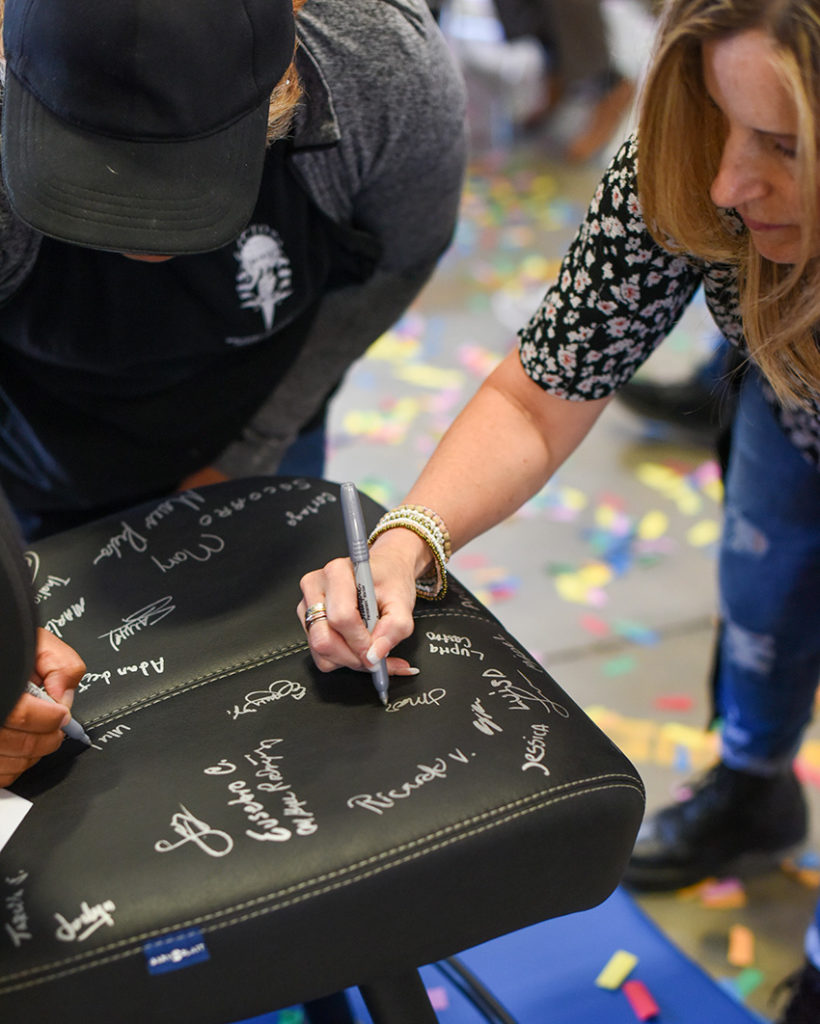 "At Gary Platt Manufacturing, we are immensely proud of the rich history, tradition, and consistency that has allowed us to produce 1,000,000 chairs right here in Reno, NV," said Joe Esposito, Gary Platt CEO. "We look forward to the next million chairs in our ongoing mission to create the most comfortable, durable chairs in the gaming industry."
Gary Platt Manufacturing has been creating chairs in its Reno facility since 1999. The company got its start in 1959 when Platt walked into a Las Vegas casino to play blackjack and noticed everyone at the slots was standing. Soon after, Platt began designing, manufacturing and selling chairs to casinos.