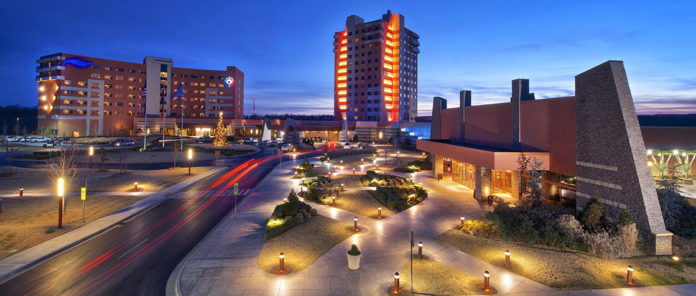 QUAPAW, OK – Downstream Casino Resort in Quapaw, OK has launched VIP Mobility™ from Global Payments Gaming Solutions, a mobile solution enabling cashless casino gaming to provide patrons with an easier, more efficient way to fund their play.
"Downstream Casino Resort is proud to partner with Global Payments and their VIP Mobility product," said Christian McDaniel, Director of Marketing at Downstream Casino Resort. "Downstream strives to be ahead of the curve in regards to technology and to reach new heights of convenience for our patrons. VIP Mobility allows our patrons to not worry about leaving their seat, wait in line for cash, or wonder about their check cashing limit. VIP Mobility has been well received by the patrons. Downstream is looking forward to the future with VIP Mobility and the impacts that it will have on the operation."
New data suggests alternative spending options appeal to casinos' most profitable guests. The American Gaming Association (AGA) payments modernization report shows that frequent casino customers who spend more than $500 per visit are best satisfied by alternate forms of payment other than cash. Unlike traditional forms of Ticket In-Ticket Out (TITO), VIP Mobility creates a seamless cashless gaming experience from funding through cash-out. By harnessing Global Payments' VIP Preferred plus functions such as eCheck and Choice 4™ deferred settlement, patrons can transfer funds from their VIP Preferred balance to their game with the touch of a screen. Additionally, patrons can use the same account throughout the resort property, including hotel and restaurant transactions.