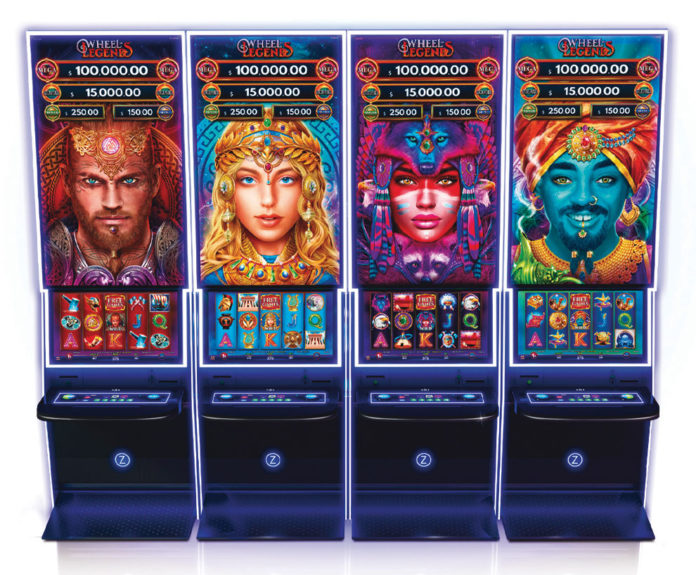 Zitro USA
Phone: (702) 249-4924
zitrogames.com
Class III
WHEEL OF LEGENDS

Wheel of Legends is a four level multigame progressive link that features four exclusive game titles with legendary themed characters. This premium multigame is a "243" ways game with exclusive features such as free games, multipliers and extended wild multipliers.
During the game, when any of the legendary-themed characters are charged with energy, the bonus jackpot is activated. A new layout with 2×5 reels is shown, and direct prizes, additional free games or the mini or minor can be awarded. With only 10 symbols, a giant wheel shown in the upper part of the screen will be activated, and the wheel will randomly land either on the mega or the super jackpots.
Wheel of Legends is presented on the premium Altius Glare, the largest Glare cabinet with stunning 4K graphics. This multigame progressive, along with advanced LED technology and an enhanced surround sound system, offers an immersive gaming experience for players.