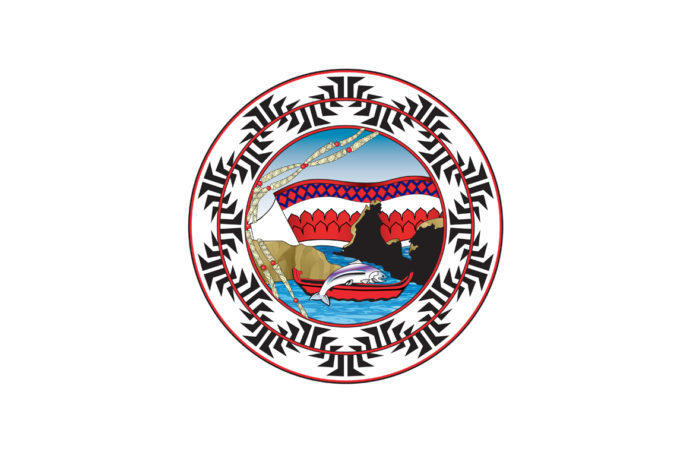 KLAMATH, CA – The Yurok Tribe applauded California Governor Gavin Newsom's proposal to invest $15 million in a much needed, tribally operated Regional Wellness Center.
"I would like to sincerely thank Governor Newsom for including this transformative project in the revised California Blueprint budget," said Joseph L. James, the Chairman of the Yurok Tribe. "If funded, this innovative facility will positively impact every single family in our region. We have been working on this project for a really long time because we know it will strengthen our shared communities from many generations to come. It's that important. The Regional Wellness Center will serve as the most powerful tool in our arsenal to combat the disease of addiction."
"We have aggressively pursued funding for the Regional Wellness Center for nearly a decade because the need is so immense," said Yurok Chief Justice Abby Abinanti. "It is so exciting to think we could soon be in a better position to heal some of the most vulnerable members of our community. I hope and pray this dream finally comes true."
Located in the northwestern corner of California, the Yurok Tribe is the largest federally recognized tribe in state and neighbors the second and third most populous sovereign tribal nations. Due to historical trauma, poverty and systemic inequities as well as many other complex factors, mental health issues, including substance abuse, are disproportionately prevalent in this rural part of the state. Based on the success of the Yurok Tribal Court's Wellness Court and Joint Family Wellness Court, the Regional Wellness Center will significantly reduce rates of addiction and elevate the communities of California's north coast.
The state-of-the-art Regional Wellness Center will offer culturally relevant and conventional drug, alcohol and mental health services. With an option to stay for up to a year, based on court referrals, residents will have access to a wide variety of supportive services, which revolve around the restoration of mental, physical and spiritual health. The Center will provide on-campus and off-campus cultural activities and events to keep residents connected to their community. Individual, family and group therapy will also be available.
There are no similar facilities in the region, which extends from Southern Oregon to Southern Humboldt County. Currently, the Yurok Tribal Court has to send a majority of those in need to San Francisco for drug treatment, which is hundreds of miles away from their families and support groups. The long distance also prevents them from participating in the tribe's culture and place-based religion. The tribe's traditional value system focuses on maintaining balance on an individual and global scale. The Tribal Court's Wellness Court and Joint Family Wellness Court have helped numerous tribal citizens achieve sobriety and return to being contributing members of the community. The Regional Wellness Center will enable the Court to exponentially increase the number of people it can serve.