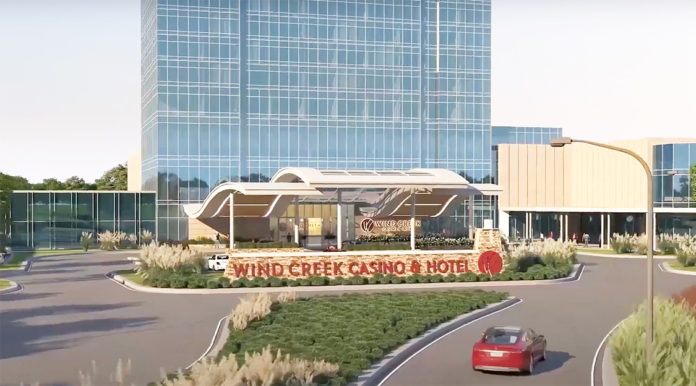 ATMORE, AL – Wind Creek Hospitality has partnered with Fabio Viviani Hospitality to operate the food and beverage outlets at Wind Creek Chicago Southland, located in the Villages of East Hazel Crest and Homewood.
Viviani, who has participated in multiple seasons of Top Chef and has his own cooking show, Fabio's Kitchen, has over 50 locations of various offerings in his portfolio, many of which are in the Chicago area.
"Bringing in a partner like Fabio Viviani to our Chicago Southland property is a home run for our food and beverage offerings," said Roger Kuehn, Acting General Manager of Wind Creek Chicago Southland. "Fabio's expertise in the hospitality industry will give Wind Creek Chicago Southland an unmatched competitive edge."
"We are delighted to be collaborating with Wind Creek on their Southland property," said Viviani. "It's an impressive project and the fact that it's in my hometown of Chicago makes it even more appealing. We look forward to sharing more details with you soon. Something truly special is in the works."
The partnership will include a steakhouse, food hall, in-room dining as well as banquets. Wind Creek Chicago Southland is expected to open in spring 2024.