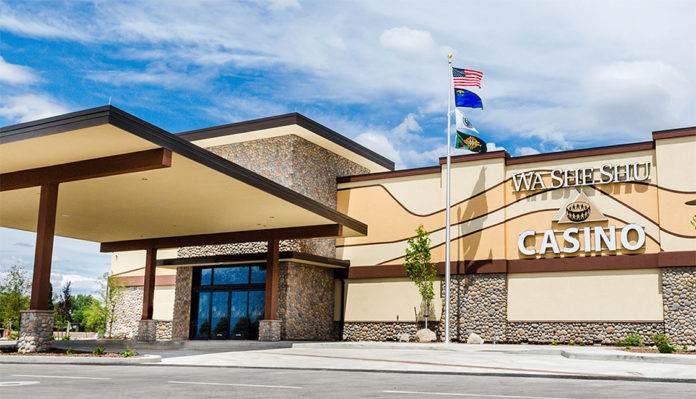 ATMORE, AL – PCI Gaming, DBA Wind Creek Hospitality, has announced the sale of the Wa She Shu Casino facility to Washoe Development Corporation. The property is located in Gardnerville, NV.
Wind Creek Hospitality, the gaming entity of the Poarch Band of Creek Indians, has leased the land from the Washoe Tribe since May 2016 for the Wa She Shu Casino, which was the result of a unique tribe-to-tribe business relationship. Under the terms of the transaction, Wind Creek Hospitality will surrender the facility on July 1, 2023.
Washoe Development Corporation, a Section 17 corporation wholly owned by the Washoe Tribe of Nevada and California, is reviewing options with the Washoe Tribal Council for use of the 15,000 sq. ft. commercial building. Located on the same parcel as the Wa She Shu Travel Plaza along the well trafficked commercial corridor on US Highway 395, there are significant business opportunities for consideration.
Washoe Development Corporation (WDC) was created by the Washoe Tribal Council to own and operate business enterprises for the benefit of the tribe, to provide job opportunities for tribal members, and to efficiently use tribal resources. The WDC Board of Directors, comprised of five Washoe tribal members, manages the WDC under a Federal Charter of Incorporation issued by the Department of the Interior.