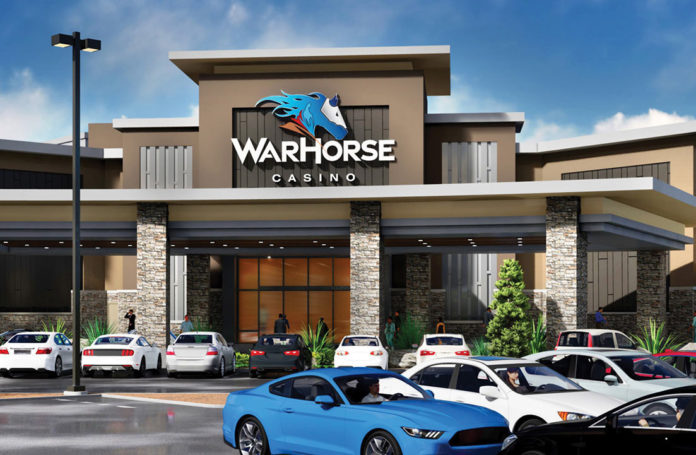 WINNEBAGO, NE – WarHorse Gaming, a subsidiary of Ho-Chunk, Inc., has announced plans to begin construction on its new gaming facilities in Omaha and continue with the next phase of construction at its Lincoln facility.
WarHorse Gaming Omaha will feature roughly 1,300 slots and 20 tables games once complete, of which more than 800 will be available when the first phase of the casino opens about a year after the start of construction. The buildout also includes a parking garage that can accommodate all phases of the casino.
"We want to provide Nebraskans with the gaming opportunities they resoundingly approved back in 2020 and start boosting property tax relief as soon as possible," said Lance Morgan, President and CEO of Ho-Chunk, Inc.
WarHorse Gaming Lincoln's next phase of construction will begin shortly after the Omaha facility's construction starts. The expansion will double the size of the current facility and add an additional 500 parking stalls at the casino and racetrack. The expanded facility will feature 870 slot machines, six to 10 table games, and an expanded dining area for customers. Once fully constructed, WarHorse Gaming Lincoln will employ more than 500 people and generate roughly $14 million in tax revenue for the State of Nebraska.
"The phased buildout in Lincoln will allow live racing to revive at the facility more rapidly," said Morgan. "We have great partners in the Nebraska Horsemen, and their mission to expand horseracing in the state is our mission."
"With the phased buildout, we're anticipating more thoroughbred racing days at Lincoln in 2024 – great news for our Horsemen and racing fans," said Garald Wollesen, President of the Nebraska Horsemen.
Similar to Omaha, the Lincoln facility's second phase is planned to take about one year to complete. Subsequent construction phases will see the buildout of the full gaming floor, parking garage and hotel.