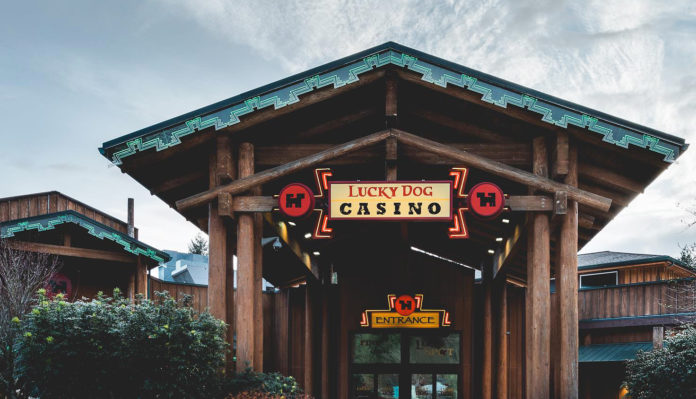 OLYMPIA, WA – The Washington State Gambling Commission has reached a tentative agreement with the Skokomish Indian Tribe to amend its Class III gaming compact to add sports wagering. The tribe operates the Lucky Dog Casino Class III gaming facility located north of Shelton, WA on the Skokomish Reservation.
"We believe that this compact amendment is a thoughtful approach by the tribe and state that ensures sports wagering will be conducted with the highest integrity while protecting the public by keeping gambling legal and honest," said Washington State Gambling Commission Chair Bud Sizemore. "The state and tribal negotiation team did a great job coming to this agreement. There is still a lot of work before the first regulated sportsbook opens in our state, and I'm hopeful sports wagering can launch before the NFL regular season begins."
"The addition of sports wagering as an option provides the Skokomish Indian Tribe the opportunity to expand its offerings and customer base, and thus provide for greater financial security for the tribe," said Charles Miller, Skokomish's Chairman.
The agreement concludes a nearly year-long negotiation process with the tribe after Governor Inslee signed ESHB 2638 authorizing sports wagering at tribal casinos. This amendment establishes the framework for sports wagering at the tribe's facilities while recognizing the tribe's proven track record of successfully operating and regulating gaming in accordance with their compact.
In March 2020, sports wagering was authorized as a tribal only activity to occur at the tribe's Class III gaming facility. This amendment continues the current Tribe-State co-regulatory structure while addressing the areas specified by the legislature – licensing, regulatory fees, operation and regulation of sports wagering, criminal enforcement, money laundering, sport integrity, and responsible problem gambling.
This tentative agreement must now go through a state and federal approval process. The next steps in this process are:
Joint Legislative Hearings will be held in the Senate Labor, Commerce, and Tribal Affairs and House Commerce and Gaming Committees July 6, 2021.
The Gambling Commission will view and vote on this compact amendment at the July 8, 2021 public hearing. If approved by the agency's Commissioners, the proposed compact amendment will be forwarded to the Tribal Chair and then the Governor for signature.
Once signed by both the Tribal Chair and the Governor, the tribe will send the amendment to the Secretary of the U.S. Department of Interior for consideration and publication in the Federal Register.
The compact amendment is not final, and sports wagering cannot begin, until it is published in the Federal Register.