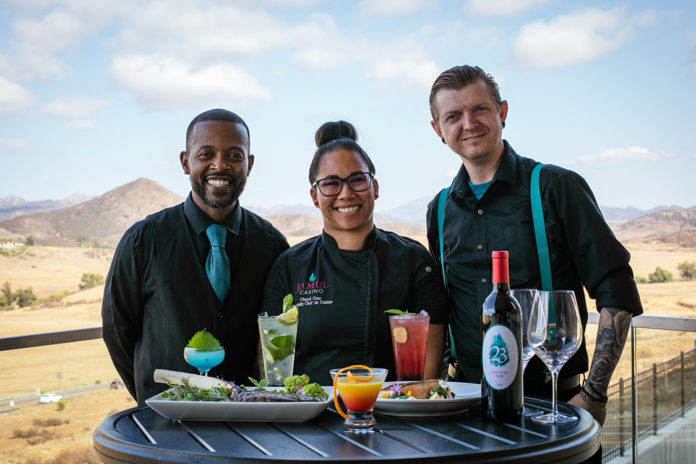 JAMUL, CA – The San Diego Union-Tribune has announced the winners of its 25th annual "San Diego's Best" Readers Poll, with Jamul Casino bringing home seven awards. The Union-Tribune Readers Poll reflects the voting audience's selections for the best products and services in San Diego, covering more than 200 categories – everything from restaurants to nightlife, retail, real estate and financial services. The winners earn the right to be called "San Diego's Best." This is the fourth year since opening that Jamul Casino has been named among "San Diego's Best," and it's the first time several of the casino's individual team members have been recognized.
Jamul Casino's 2021 "San Diego's Best" winners included:
Best Sports Bar for Tony Gwynn's Sports Pub (fourth consecutive year)
Best Nightclub for JIVe Lounge (third consecutive year)
Best Place to Get Married for The Rooftop at Jamul Casino (second consecutive year)
Best Pho/Noodle House Restaurant for Loft 94 Yakitori | Noodle | Craft
Best Chef for Cheryl Cruz at Prime Cut Steak & Seafood
Best Restaurant Server for Antoine Bennett at Prime Cut Steak & Seafood
Best Bartender for Chris Pfaff at JIVe Lounge
"Congratulations to Cheryl, Antoine, and Chris – and all of our outstanding team – for these awards, which recognize your success in making Jamul Casino one of the top destinations in San Diego County for entertainment, events, food, and fun," said Mary Cheeks, President and General Manager of Jamul Casino.