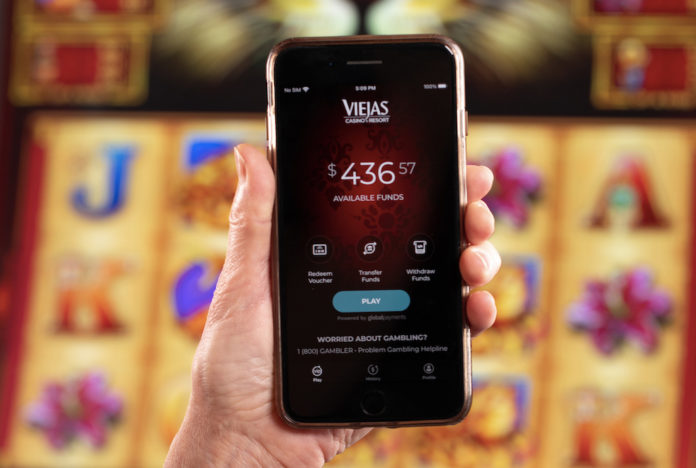 SAN DIEGO, CA – Viejas Casino & Resort has launched VIP Mobility, a simple-to-use, free, downloadable mobile application for Apple and Android devices that is securely connected to a guest's bank account(s). This allows players to quickly transfer funds to and from their slot machine or table game. The cashless gaming app allows a more streamlined gaming experience as well as a safer one. The use of VIP Mobility by players will provide safer gaming options – eliminating high-touch risk factors associated with handling cash bills and using ATMs, as well as limiting face-to-face interactions with team members.
"This revolutionary application and the technology we have installed across the casino floor will enable us to increase guest service, reduce lines and provide a safe and efficient experience to our guests," said Jim Wild, General Manager of Viejas Casino & Resort. "Our guests no longer have to carry large amounts of cash or stacks of TITO tickets, and they never have to leave their lucky slot machine or favorite table game to get cash again."
The rollout of VIP Mobility has begun with a select test group of players and will continue through the beginning of the summer season. Training materials, guest guides, and instructional videos will be available throughout the property and online.