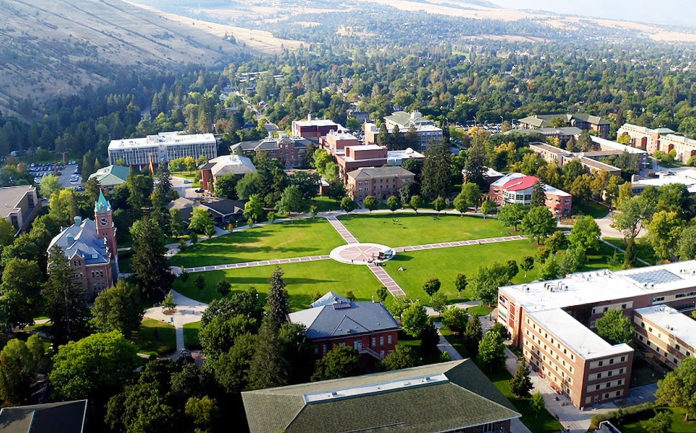 MISSOULA, MT – The Mellon Foundation has awarded $1 million to the University of Montana (UM) to support integrating Indigenous ways of knowing and Native expertise into the curriculum.
The award will support an innovative Indigenous Scholar-in-Residence Program and provide academic support for faculty members to center Indigenous research or teaching methodologies within the Native American Studies Department (NAS) and across the university widely.
"This award aims to elevate knowledge that represents more complete and accurate narratives of the human experience by incorporating perspectives of Native elders and knowledge holders into higher education," said Dr. Fernando Sanchez, Director of Elouise Cobell Land and Culture Institute. "By connecting the direct guidance of elders and other Indigenous knowledge holders to Indigenous research and teaching across our humanities and arts curricula, the University of Montana intends to provide a national model to incorporate Indigenous ways of knowing into higher education, an effort to bring knowledge accumulated over millennia in the Indigenous world into humanities education."
The funding supports UM's vision to invest in scholarship opportunities that elevate the voices of tribal communities in Montana. The Montana State Constitution mandates Indian Education for All (IEFA) to ensure that Montana students gain fundamental knowledge and understanding of Native peoples in the region. To help advance this mandate in higher education, the project aims to provide UM and its faculty with culturally centered guidance, based on the teachings and input shared by 12 Scholars-in-Residence, to create culturally responsive and IEFA-compatible content for UM's humanities curricula. 
Carol Murray is considered an aawaahsskataiksi – an elder that has the rights to advise on teachings of Kipaitapiwahsinnooni ("Our Way of Life" in Blackfoot culture).
"Indigenous people survived mentally, physically, socially, but the greatest challenge was to acknowledge survival by spirituality," said Murray. "Traditional knowledge and practices are a holistic and interrelated worldview that Indigenous people believe was given to them by Creator. Knowledge lives in people. Therefore, the existence of traditional knowledge is due because of the survival of Indigenous people."
"This award can help to transform NAS and to create a new vision for Indigenous studies at UM," said Dr. Annie Belcourt, Chair of Native American Studies. "As we all seek to build a hopeful future, this project seeks to bring community partners into the center of the discussion and to build transformative equitable partnerships in scholarship."
Through the project, the Mellon Foundation will also support the hiring of a tenure-track faculty member for two years in Native American humanities and research support for UM faculty to collaborate with international programs in Indigenous studies. The project will also offer opportunities for undergraduates to interact with elders and knowledge holders. Fifteen student internships will be funded over the three years of duration of the project.    
"We are so pleased to partner with the Mellon Foundation to support Indigenous teaching and research approaches in our humanities curricula and to facilitate the opportunity for students, faculty, staff and campus community members to learn directly from Elders-in-Residence," said Seth Bodnar, UM President.
This project is led by Sanchez, Director of the Cobell Institute and Assistant Professor in Native American Studies; Belcourt, Chair of Native American Studies and Professor of Community and Public Health Sciences; and Dr. Heather Cahoon, Associate Professor of Native American Studies. They are joined by Dr. Karla Bird, UM Tribal Relations Specialist, and Amy Fowler Kinch, Deputy Chief of Staff to the President, as senior members of the project, to make a diverse team of experts and scholars with the goal of centering and elevating Indigenous voices in academia.