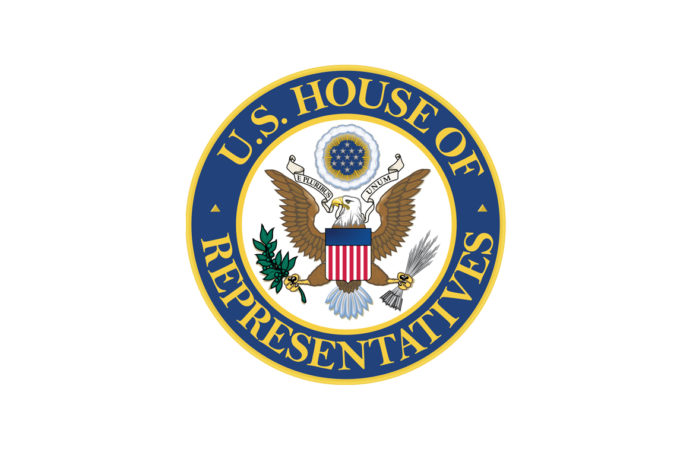 WASHINGTON, D.C. – U.S. Representatives Dusty Johnson (R-SD), Tom O'Halleran (D-AZ), Tom Cole (R-OK), and Sharice Davids (D-KS) recently introduced bipartisan legislation to establish a Congressional Charter for the National American Indian Veterans (NAIV). NAIV is a non-profit organization on the Cheyenne River Reservation with a mission to advocate for tribal veterans. According to VA estimates, in 2021, there were more than 150,000 Native veterans in the U.S.
While Congressional Charters have been established for Polish American, Italian American, Jewish, and Black veterans' groups, currently, no Native veterans' organization has received a Congressional Charter.
"The NAIV has served the needs of tribal veterans across the nation for decades," said Johnson. "When South Dakota's Native veterans came to me with a request for a Congressional Charter it was a no-brainer. Native Americans serve our armed forces at some of the highest rates in the country, it makes sense that they have this recognition and representation in Congress. I am grateful for the NAIV's dedication to tribal veterans benefits and for their input on tribal policy throughout the years."
"It is very important to pass this bill for American Indians," said Don Loudner, a Native veteran, enrolled member of the Hunkpati Sioux Tribe (Crow Creek Sioux Tribe), and National Commander of the National American Indian Veterans, Inc. "It would allow us to testify to Congress on the unique needs of our Native veterans. It doesn't ask for any money. It only asks that Congress recognize the sacrifices of generations of American Indians who have answered the nation's call and fought in every war since the American Revolution."
"Our Native brothers and sisters do not have any representation to be able to testify before Congress and have attempted to get a Federal Charter since 2004," said Ken Teunissen, Vice Chair of the South Dakota Veterans Council and the Commander of the Military Order of the Purple Heart, Region III. "This is a sad thing for those that have served our nation during times of peace and war and they still have not been able to get a Federal Charter."
"With Native Americans serving in our nation's military at five times the national average, it certainly makes sense to provide federal recognition to a Native American veterans organization that advocates for the needs and interests of this unique population across 14 regions in the United States," said Rep. Tom Cole (R-OK), Co-Chair of the Congressional Native American Caucus and member of the Chickasaw Nation of Oklahoma. "I am proud to join my colleagues in introducing this bipartisan legislation that grants a federal charter to the National American Indian Veterans Inc."
"Native people serve in the Armed Forces at five times the national average and have a higher percentage of women service members than all other populations," said Rep. Sharice Davids (D-KS). "I am proud to help introduce this legislation that designates NAIV as the first Native American veterans' organization to receive a Congressional Charter, and I will keep fighting for all Native individuals to be seen, heard, and supported on a national level."
"Native Americans have served in our armed forces in greater numbers per capita than any other demographic group," said Rep. Tom O'Halleran (D-AZ). "Today, I am proud to join my colleagues in introducing this bipartisan bill that will award a Congressional Charter to NAIV, an organization that solely represents the interests and needs of the more than 140,000 Native American veterans."
A Congressional Charter recognizes the authority and purpose of an organization. A Senate companion bill was introduced by U.S. Senator Mike Rounds (R-SD) in May 2021.