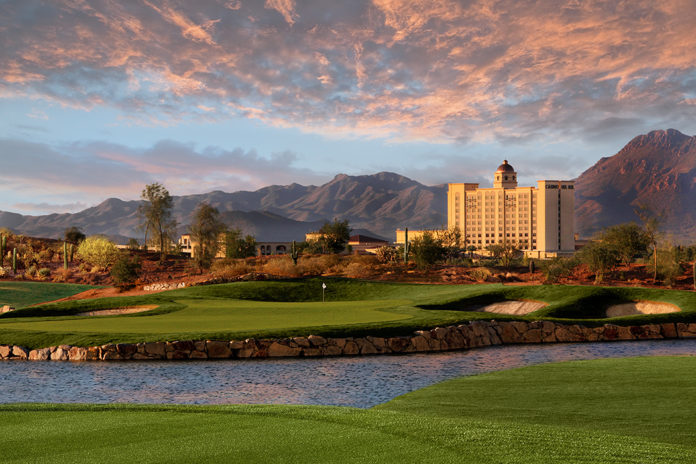 U.S. News & World Report, a global authority in rankings and consumer advice, announced their 2021 Best Hotels rankings, placing Casino Del Sol on their esteemed Best Hotels in Arizona list once again. Additionally, the property received the distinction of a silver badge, signifying it ranks within the top 30% of all ranked Tucson hotels.
"It has been a challenging year for the hospitality industry, but nevertheless our phenomenal team continued to deliver on our promise of providing extraordinary customer service and amenities for our guests, while keeping safety top of mind," said CEO of Casino Del Sol, Kimberly Van Amburg. "Their relentless dedication is the reason we ranked in the top tier of this prestigious list."
The U.S. News & World Report Best Hotels rankings evaluate more than 30,000 hotels across more than 400 destinations around the world. The hotels are scored using a methodology that combines each hotel's industry awards with its star rating and guest reviews. The highest-ranking hotels are typically those that both experts and guests recognize for their exceptional quality.
In addition to being named one of the best hotels, Casino Del Sol was also named one of the best casino hotels and golf hotels in Arizona. The award-winning property has been recognized by many for its championship golf course, Sewailo Golf Club, as well as the multitude of unique gaming options and promotions, including the newest slot titles, table games, bingo and more. Casino Del Sol also offers first-rate restaurants, entertainment and spa treatments in Tucson.
"The travel industry has faced numerous challenges over the past year, emphasizing the need to support and recognize hotels that continue to maintain exemplary standards," said Zach Watson, travel editor at U.S. News. "This year's list offers a reliable guide for travelers to use when planning their next getaway, whether that's in a few months or next year."