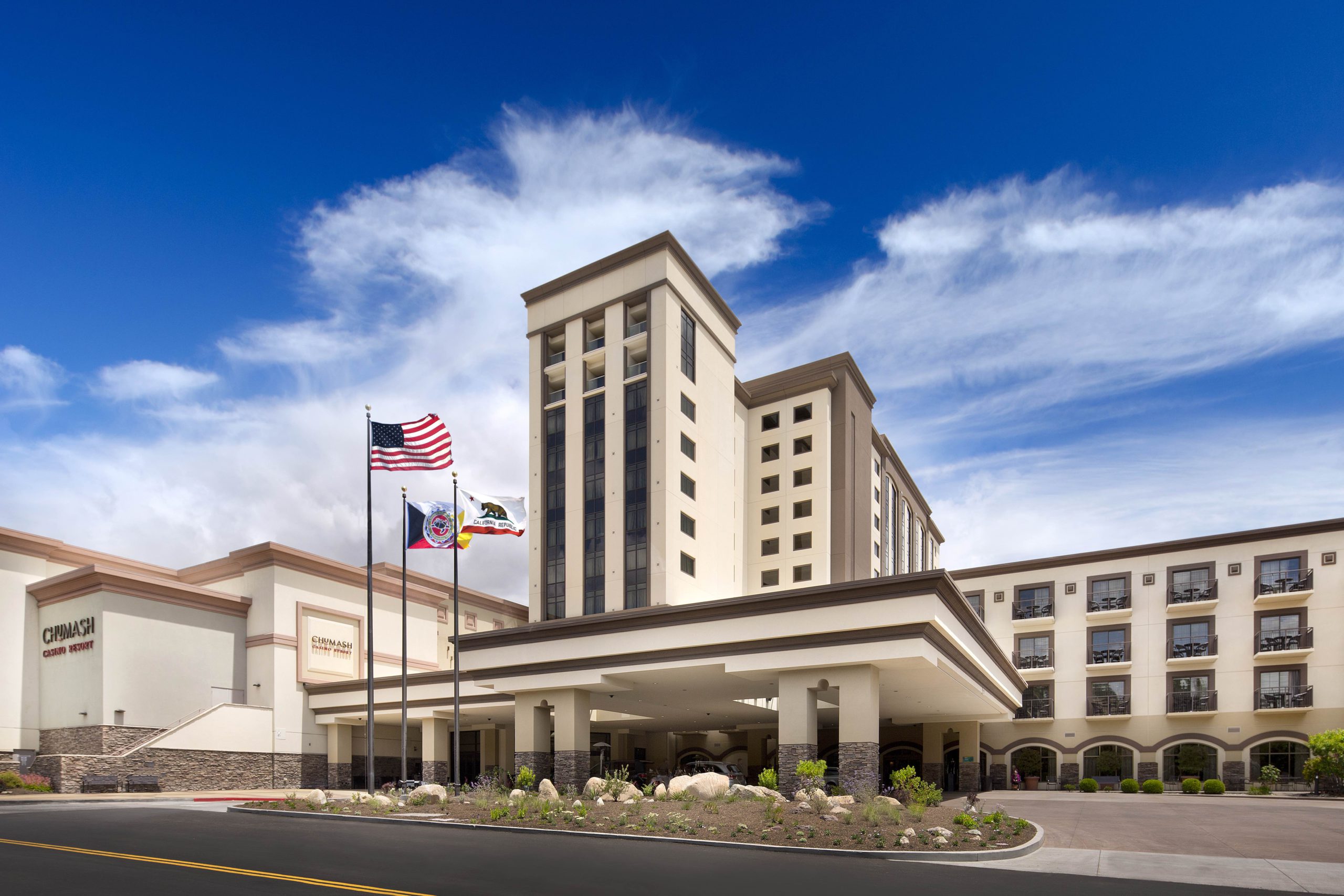 The Chumash Casino Resort joined Vanderbilt University, Detroit's expansive TCF Center and seven others as recipients of the U.S. Green Building Council's 2020 Leadership Awards, which were announced last week during the closing event at the Greenbuild Virtual conference.
The USGBC described this year's award recipients as being "at the forefront of green building and working to advance healthy, resilient and equitable buildings and communities."
"Our 2020 Leadership Award recipients understand that by investing in healthy, green buildings and communities we are not only improving quality of life for people, but we are also taking steps to strengthen our businesses and economy," said Mahesh Ramanujam, president and CEO, USGBC and Green Business Certification Inc.(GBCI) "These recipients are an inspiration and celebrating their achievements is a bright spot during a year that has challenged us all. Their work reminds us to be hopeful and stay the course, because a commitment to green building will be a key part of rebuilding a better world."
The Chumash Casino Resort was recognized in part for its innovative approach to diverting waste and its TRUE Silver Zero Waste certification, which was granted by GBCI in 2019. The virtual ceremony touted the progress the Chumash Casino Resort has made in its quest for zero waste distinction.
"From 2004 to 2018, the resort reduced its total waste stream from 7.2 million pounds per year to 3.2 million," Ramanujam said. "During the same period, it also increased recycling from 6% to 90%, established a food donation program to support local seniors, and developed a public education campaign highlighting best practices for the community."
USGBC says the Leadership Award recipients represent public and private sector leaders who have shown a commitment to LEED, as well as improving Environmental, Social and Governance (ESG) performance, enhancing citywide sustainability and resilience, and introducing innovative waste management solutions.
"It's an honor to be recognized by the U.S. Green Building Council for our zero waste accomplishments," said Kenneth Kahn, Tribal Chairman for the Santa Ynez Band of Chumash Indians, in a statement following the virtual event. "We're proud to be mentioned among such innovative groups and individuals who share our commitment to protecting the environment."
The other 2020 Leadership Award honorees include:
Autodesk, a multinational software corporation based in San Rafael, Calif, powers its buildings, data centers and cloud services with 100% renewable energy and has reduced its greenhouse gas emissions by 43% since 2009. Starting in FY21 they are committed to achieving net zero carbon emissions across their entire footprint, including supply chain.
TCF Center is a 2.4 million-square-foot convention center in downtown Detroit that achieved LEED Gold in October 2019 under LEED v4.1 O+M. It is one of only a few convention centers in the world to certify under that rating system.
Vanderbilt University is home to 21 LEED-certified buildings, WELL and PETAL projects and incorporates sustainability into their construction and renovation projects. The university has fully committed to carbon neutrality by 2050 and incorporates renewable energy power on campus.
Vornado Realty Trust, a New York City-based real estate investment firm that's focused on the next frontier of sustainable real estate, is one of the largest owners of LEED-certified properties in the U.S. with more than 27 million square feet of LEED certified space, which represents over 95% of its office portfolio, and the majority of which is at Gold or Platinum level certification.
Individuals who earned 2020 Leadership Awards included Chris Castro, director of sustainability and resilience for the city of Orlando, Fla.; Geoff Morgan, president and CEO of First Community Housing in San Jose, Calif.; Kim Shinn, principal and senior sustainability wizard at TLC Engineering Solutions in Orlando, Fla.; Kenya Stump, executive director, Kentucky Office of Energy Policy; and Gail Vittori, co-director, Center for Maximum Potential Building Systems in Austin, Texas.
For more than a quarter century, USGBC has been defining global standards for designing, constructing and operating healthy, resilient and sustainable buildings and spaces through LEED. LEED, or Leadership in Energy and Environmental Design, is the world's most widely used green building rating system and promotes strategies that reduce environmental impact, enhance human health and support economic development. USGBC's Leadership Award recipients are a model for how LEED and other sustainability practices can be used to improve communities, support business, and contribute to a better future for all.