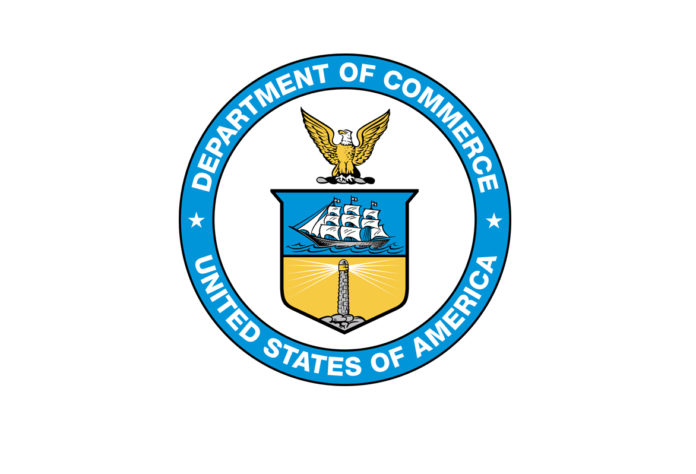 WASHINGTON, D.C. – U.S. Secretary of Commerce Gina Raimondo announced that the Department's Economic Development Administration (EDA) is awarding a $1.6 million grant to the Tunica-Biloxi Tribe of Louisiana, located in Marksville, LA, for construction of a multi-enterprise manufacturing facility that will support the growth of the region's manufacturing sector and create new jobs.
This grant will support the design and construction of the Garan Building to support business expansion in local industries including sewing fabrication and rare earth materials. This EDA investment will be matched with $250,000 in local funds and is expected to create 110 jobs and generate $1.4 million in private investment, according to grantee estimates.
"The Biden-Harris administration's Investing in America agenda is jumpstarting manufacturing growth across the country," said Secretary of Commerce Gina Raimondo. "This EDA investment will provide the infrastructure the Tunica and Biloxi people need to continue supporting the growth of Central Louisiana's manufacturing sector, while creating new jobs for the local economy."
"The Economic Development Administration is pleased to support the Tunica-Biloxi Tribe as it seeks to build a resilient and sustainable tribal economy," said Assistant Secretary of Commerce for Economic Development Alejandra Y. Castillo. "This project will create new opportunities for manufacturing and create new jobs for the tribe and its members."
"Taking control of our sovereignty, our economic prosperity and our collective future as a tribal nation has been a long road for the Tunica-Biloxi Tribe and all native nations," said Tunica-Biloxi Chairman Marshall Pierite. "Investments like this are the result of decades of hard work. Through the dedication and support of our stakeholders, including Congresswoman Julie Letlow, Senator Bill Cassidy and the Department of Commerce, we are now able to bring cut-and-sew, advanced manufacturing and rare earth processing opportunities to Central Louisiana. As the Tunica-Biloxi Tribe strives to be a champion of economic development and prosperity in Central Louisiana, we will utilize this opportunity to redefine advanced manufacturing opportunities, stoke workforce development and job training, establish living wages, and holistically bring dignity and respect back to the working households of our tribal citizens and beyond."
"We are grateful to the Biden-Harris administration, U.S. Commerce Secretary Gina Raimondo and the EDA for this announcement," said Governor John Bel Edwards. "This investment in Central Louisiana is critical to the area's manufacturing sector and the state's overall economic growth. We are excited about working with the Tunica-Biloxi Tribe of Louisiana to ensure this investment results in jobs that will provide living wages and will help create sustainable growth for communities throughout the region."
"Investment in manufacturing like this commitment to the Tunica-Biloxi Tribe builds a better future for Louisiana," said U.S. Senator Bill Cassidy, M.D.
"I proudly support the EDA investment for the Tunica-Biloxi Tribe that will provide much needed manufacturing support and growth for Louisianans," said Congresswoman Julia Letlow (LA-05). "This grant will help bolster economic growth, spur competitive wages, and foster future stability for the tribe, Avoyelles Parish, and surrounding areas within the Fifth District."
The project was made possible by the regional planning efforts led by the Kisatchie-Delta Regional Planning and Development District (KDPDD). EDA funds KDPDD to bring together the public and private sectors to create an economic development framework which strengthens the regional economy, supports private capital investment, and creates jobs.