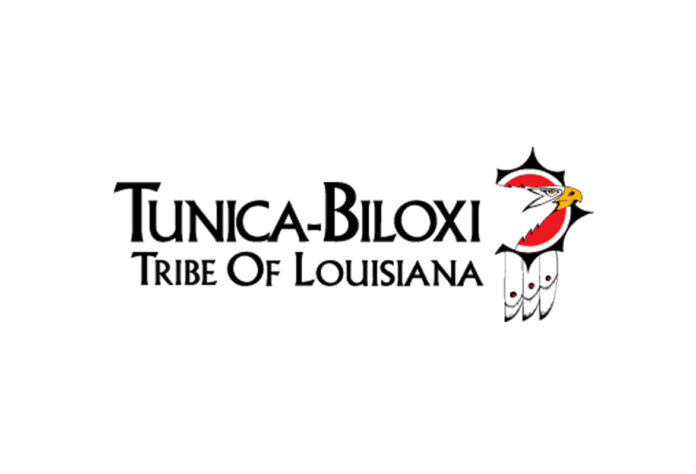 MARKSVILLE, LA – The Tunica-Biloxi Tribe of Louisiana has been awarded a $6.4 million grant to build 19 new, affordable housing units in Marksville, LA, to provide housing opportunities while combating inequities in the community. U.S. Housing and Urban Development (HUD) Secretary Marcia L. Fudge announced the distributions as part of a $128 million grant to tribes across the country through the Indian Housing Block Grant project, which funds affordable housing activities including new housing construction, rehabilitation and housing services and more.
"I would like to thank the Secretary of HUD, Marcia Fudge, all of her staff, the Tunica-Biloxi Housing Department, the Tunica-Biloxi grant writing team, and our tribal citizens and their families for all of their patience and support while we address our housing needs and challenges," said Tunica-Biloxi Chairman Marshall Pierite. "These funds will allow us to provide an affordable and stable housing environment for 19 families."
Chairman Pierite serves on the first-ever Tribal Intergovernmental Advisory Committee (TIAC), created by HUD in 2022. The TIAC is comprised of dozens of tribal leaders who are committed to strengthening the nation-to-nation relationship between HUD and tribal communities, coordinating policy across all HUD programs, and advising HUD regarding the housing priorities of the American Indian and Alaska Native peoples.
"Having a roof over your head and walls around you protects us from the elements of nature and creates the solid foundation under your feet that keeps a family together," said Pierite. "The stability of a home creates a solid foundation and together as a Nation – through strategic partnerships like these – we create that foundation for all and accomplish great things together."
The grant will allow the Tunica-Biloxi Tribe of Louisiana to build housing for 19 families to address the housing shortage and instability that is the result of poor economic conditions and natural disasters. The newly constructed units will consist of multiple floor plans for three-bedroom homes and will have mixed uses including elderly housing, emergency housing, and housing for dislocated tribal citizens and low-income tribal citizens while being ADA accessible.
The $128 million tranche of funding will be distributed to 22 communities through a competitive grant program. Tribes receiving grants include:
| | | |
| --- | --- | --- |
| Tlingit Haida Regional Housing Authority | $7,500,000 | The award of $7,500,000 will be used by Tlingit Haida Regional Housing Authority to build 13 housing units to increase the number of housing units available to AIAN families. |
| Kenaitze-Salamatof TDHE | $7,500,000 | The award of $7,500,000 will be used by Kenaitze-Salamatof TDHE to build 18 housing units to increase the number of housing units available to AIAN families. |
| MOWA Choctaw Housing Authority | $4,113,522 | The award of $4,113,522 will be used by MOWA Choctaw Housing Authority to build 24 housing units to increase the number of housing units available to AIAN families. |
| Yavapai-Apache Nation | $5,068,458 | The award of $5,068,458 will be used by Yavapai-Apache Nation to build 16 housing units to increase the number of housing units available to AIAN families. |
| | | |
| --- | --- | --- |
| Tunica-Biloxi Tribe of Louisiana | $6,422,000 | The award of $6,422,000 will be used by Tunica-Biloxi Tribe of Louisiana to build 19 housing units to increase the number of housing units available to AIAN families. |
| Grand Traverse Band of Ottawa and Chippewa Indians | $7,500,000 | The award of $7,500,000 will be used by Grand Traverse Band of Ottawa and Chippewa Indians to build 36 housing units to increase the number of housing units available to AIAN families. |
| Northern Ponca Housing Authority | $3,975,000 | The award of $3,975,000 will be used by Northern Ponca Housing Authority to build 20 housing units to increase the number of housing units available to AIAN families. |
| Taos Pueblo | $7,500,000 | The award of $7,500,000 will be used by Taos Pueblo to build 24 housing units to increase the number of housing units available to AIAN families. |
| Reno-Sparks Indian Colony | $4,430,766 | The award of $4,430,766 will be used by Reno-Sparks Indian Colony to build 22 housing units to increase the number of housing units available to AIAN families. |
| | | |
| --- | --- | --- |
| Tonkawa Tribe of Indians of Oklahoma | $3,731,358 | The award of $3,731,358 will be used by Tonkawa Tribe of Indians of Oklahoma to build 8 housing units to increase the number of housing units available to AIAN families. |
| Housing Authority of the Seminole Nation of Oklahoma | $6,462,720 | The award of $6,462,720 will be used by Housing Authority of the Seminole Nation of Oklahoma to build 22 housing units to increase the number of housing units available to AIAN families. |
| The Housing Authority of the Absentee Shawnee Tribe | $2,270,919 | The award of $2,270,919 will be used by the Housing Authority of the Absentee Shawnee Tribe to build 7 housing units to increase the number of housing units available to AIAN families. |
| Delaware Nation | $3,825,000 | The award of $3,825,000 will be used by Delaware Nation to build 20 housing units to increase the number of housing units available to AIAN families. |
| Warm Springs Housing Authority | $7,500,000 | The award of $7,500,000 will be used by Warm Springs Housing Authority to develop new infrastructure and build 10 housing units to increase the number of housing units available to AIAN families. |
| | | |
| --- | --- | --- |
| Lummi Nation Housing Authority | $7,500,000 | The award of $7,500,000 will be used by the Lummi Nation Housing Authority to build 32 housing units to increase the number of housing units available to AIAN families. |
| Port Gamble S'Klallam Housing Authority | $7,500,000 | The award of $7,500,000 will be used by the Port Gamble S'Klallam Housing Authority to build 30 housing units to increase the number of housing units available to AIAN families. |
| Shoalwater Bay Indian Tribe | $6,167,683 | The award of $6,167,683 will be used by Shoalwater Bay Indian Tribe to develop new infrastructure and build 4 housing units to increase the number of housing units available to AIAN families. |
| Tohono O'odham Ki:Ki | $7,500,000 | The award of $7,500,000 will be used by Tohono O'odham Ki:Ki Housing Assocation to build 18 housing units to increase the number of housing units available to AIAN families. |
| White Mountain Apache Housing Authority | $7,500,000 | The award of $7,500,00 will be used by White Mountain Apache Housing Authority to build 14 housing units to increase the number of housing units available to AIAN families. |
| Cahto Tribe of Laytonville Rancheria | $4,375,267 | The award of $4,375,267 will be used by Cahto Tribe of Laytonville Rancheria to build 9 housing units to increase the number of housing units available to AIAN families. |
| Susanville Indian Housing Authority | $2,870,444 | The award of $2,870,444 will be used by Susanville Indian Housing Authority to build 8 housing units to increase the number of housing units available to AIAN families. |
| Fort Hall Housing Authority | $7,500,000 | The award of $7,500,000 will be used by Fort Hall Housing Authority to build 30 housing units to increase the number of housing units available to AIAN families. |