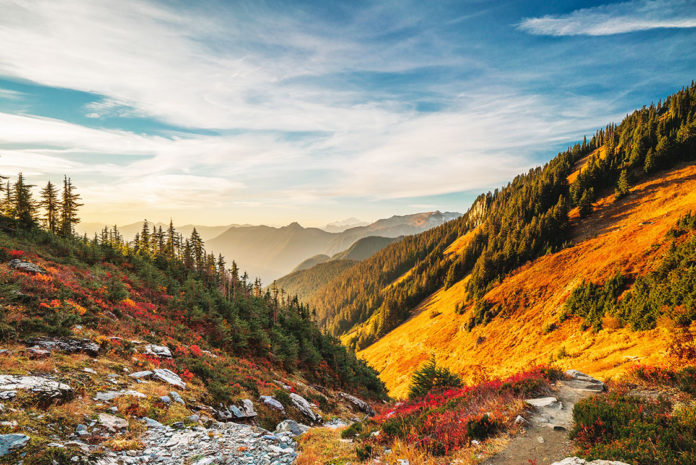 This month we spoke with seven tribal leaders in the Northwest about the greatest risks, challenges and rewards in 2022; how strong leadership is promoted within; and some of their most important initiatives. Here is what they had to say…
W. Ron Allen, Chairman
Jamestown S'Klallam Tribe
7 Cedars Hotel & Casino in Sequim, WA
7cedars.com
jamestowntribe.org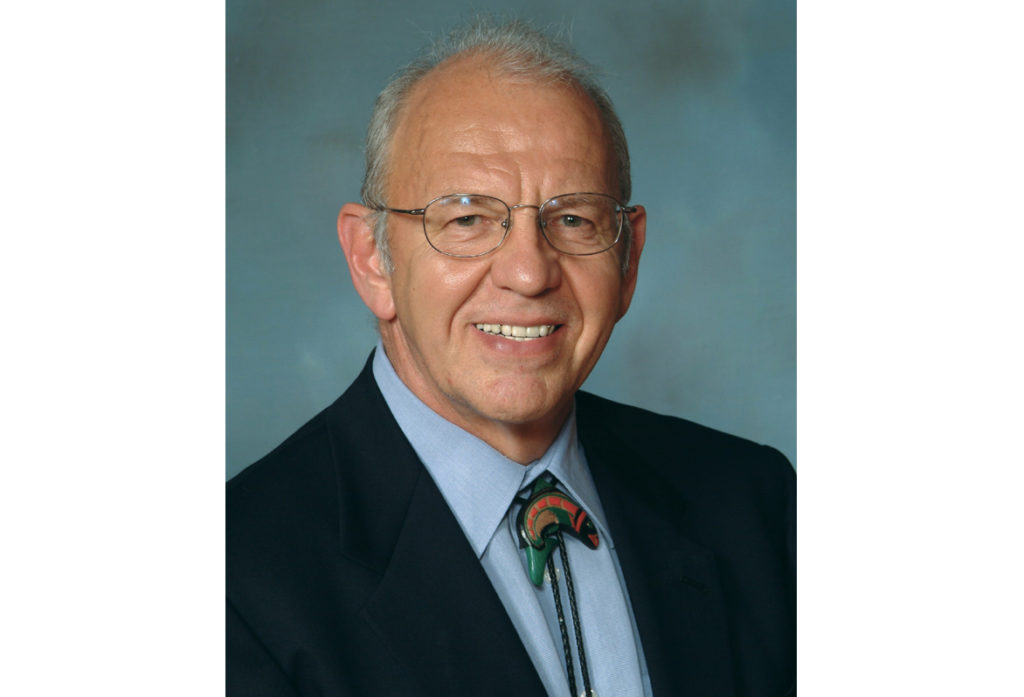 CHALLENGES/REWARDS: The biggest challenge has been getting our labor force back on board. It's been an issue nationwide, and we certainly are experiencing it too with lots of positions open, making it challenging for us to basically run our businesses.
We made it through the COVID-19 pandemic fairly well with the CARES Act and American Rescue Plan monies that have helped us bridge those challenges. That helped a great deal, however, the federal government seems to be a bit on half or three-quarter speed right now. Getting them to deal with their responsibilities has been rather challenging as it's hard for us to reach them and get timely responses. A good example would be with regard to our Jamestown Healing Clinic for opioids and substance abuse. We've jumped through all of the hoops on all of the different state and federal certifications and licenses that we need to open up, but can't get DOJ's Drug Enforcement Agency to respond. We can't open without their certification.
Another challenge has been all of the growth and development projects, which have been skyrocketing off the charts. Material costs have increased by 30-35%. On top of that, it's hard for subcontractors to get jobs done because of a lack of workers.
What's been great, however, has been the resilience and will of our Indian community. When COVID hit, it allowed us the opportunity to advance agendas that were on the horizon, but got quickly pushed to the forefront, such as a traditional foods program. There ended up being some challenges in terms of serving people, particularly the elders. We found that by developing an elder driven traditional foods program, there were alternative ways to provide Meals on Wheels and easier ways to reach out and serve those in need.
We also have a strong program educating the general public about the importance of environmental protection and restoration, as well as the impacts of climate change. We were able to find the resources through the state, community, and nonprofits, to build the facilities that will provide that education in the classroom, and to the many adults and tourists who come through our properties.
PROMOTING LEADERSHIP: We try to mentor as best we can as new leadership emerges. I spend a fair amount of time helping future leaders understand the complexities of intertribal, tribal-state and tribal-federal relationships, and why they are important. We are branching out more and more by sharing responsibilities to represent the tribe, which helps them get more comfortable in public forums. Meanwhile, the staff does a fabulous job of briefing these individuals on different areas of jurisdiction such as health care, education, natural resource agendas, public safety, and violence against women and children. It helps them have a better sense of the multilayered complexity of tribal relations – from local to federal.
It's important for up and coming leaders to learn how to be patient and be understanding of other views and cultural values that are also indigenous. Additionally, it's important to do one's homework – to not just understand your sister tribe's views, but also to be able to step back and truly understand how local, state, and federal governments work, and keep everything in perspective. It's one thing to be able to challenge any level of government about issues that are important to you. It's another to look at solutions that cross over intertribal affairs. Find common ground. We can coexist responsibly and respectfully, and you can't necessarily get there overnight.
It's taken hundreds of years for us to get to where we are now, but in the last 30 years, give or take, the sophistication of tribes has grown immensely. Our ability to understand the systems that we interface with and secure the professionals that can assist tribes in advancing or advocating for our agenda has grown exponentially. We also now have more leaders with extensive education and backgrounds and greater experience in these cross-jurisdictional forums. I try to help people understand that I see our government-to-government relationship, similar to a multi-layered chess game. It's very complex and there are overlapping moves, relationships and responsibilities. It doesn't matter whether you're working with a government, educational institution or association, they all have forums, and they are all trying to share their views of tribal rights, jurisdiction, and authority.
INITIATIVES: We want to move into the 21st century being more creative. We are a Northwest fishery tribe. Fisheries have been struggling – both fin fish and shellfish. Our desire is to be much more progressive. Fish farming and shellfish farming are ways of the future. Eighty percent of seafood in America is imported. We want to be in that market, and there's no reason for us not to be. It creates opportunity for jobs and for extensive new unrestricted revenues for the tribe. That's a cultural bridge to the traditional fishers saying, 'We are not undermining you. All we are doing is value adding and it's a new technique. We are more sophisticated than we were 20+ years ago.' That is a huge opportunity where we can move our agenda forward while we protect our treaty rights and our resources.
The Biden/Harris administration has opened up better opportunities for American Indian and Alaskan Native leaders and our citizens. We are filling in more non-traditional Indian positions in the administration. It's exciting because now there are more Indians in positions of authority and discretion that you didn't have in the past that continue to elevate the education of decision-makers from the federal government and subsequently the state governments as well. These are really good opportunities, such as the restoring of our advisors in the White House, and making a case for an advisor at OMB and at the Department of Justice. There are now Indians that have finally been appointed to the federal court system. It helps when you penetrate into those forums, into those inner circles, to have people who are knowledgeable about Indigenous peoples, our rights and our culture as they make decisions that affect those rights. We are living in exciting times.
Robert de los Angeles, Chairman
Snoqualmie Indian Tribe
Snoqualmie Casino in Snoqualmie, WA
snocasino.com
snoqualmietribe.us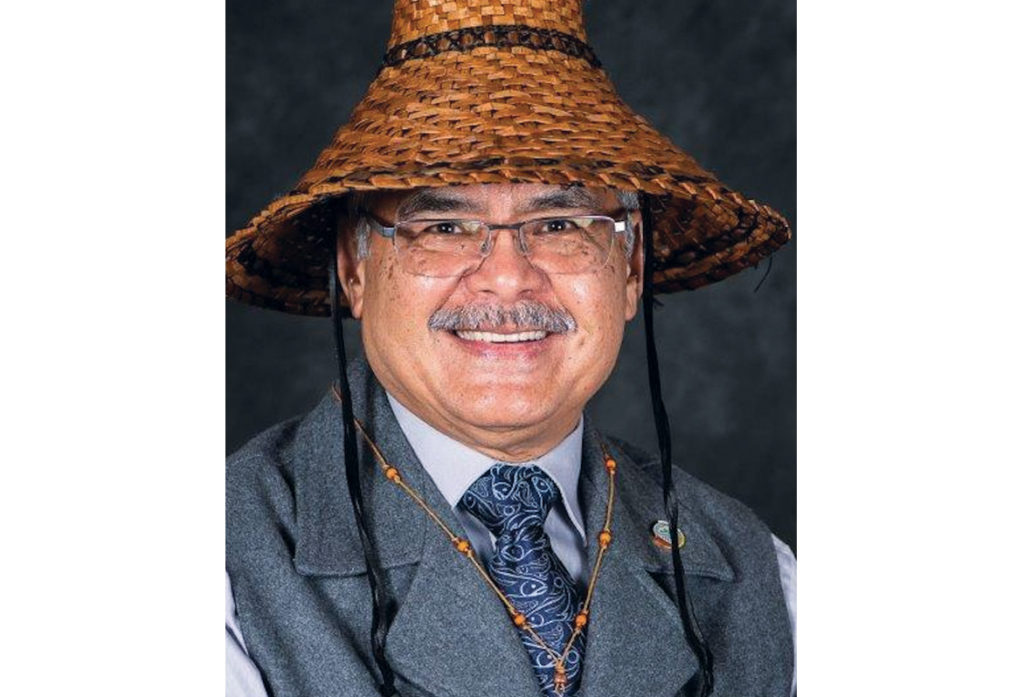 CHALLENGES/REWARDS: Over the past two years, the greatest risk of the casino and tribal enterprises has been the proliferation of COVID variants and their danger to our patrons and employees. As we come out of the pandemic, we continue to face challenges with rising costs and attracting new staff. Although the past two years have been challenging, we have had many victories. Some examples include retaining and supporting an entire workforce throughout the pandemic, opening one of the first large community vaccination clinics in the Snoqualmie Valley, and opening the first sports betting venue in Washington State.
PROMOTING LEADERSHIP: We constantly seek new ways to engage in additional enterprises, and with those opportunities, always fostering an understanding of the skills to operate those enterprises. Other ways that we support leadership growth is through supporting education opportunities for tribal members and for enterprise employees. At the enterprise level, we offer continuing management training.
INITIATIVES: As the tribe continues to exercise our sovereign rights and culture, we recently purchased 12,000 acres of ancestral forest which will bring the Snoqualmie Tribe together. The tribe also recently purchased the Salish Lodge and adjacent lands at our sacred Snoqualmie Falls to protect it from planned development, and the tribe continues that work to protect and preserve our sacred sites and ancestral lands and waters. The success of our tribal businesses have made these acquisitions possible. Currently, we are constructing a new child day care center that will help tribal members, administration and casino employees as costs for child day care continue to soar. In addition, we just announced that we will build a resort hotel at Snoqualmie Casino, our largest enterprise.
Jordan Dresser, Chairman
Northern Arapaho Tribe of the Wind River Reservation
Wind River Hotel & Casino in Riverton, WY; Little Wind Casino in Ethete, WY
windriverhotelcasino.com / littlewindcasino.com
northernarapaho.com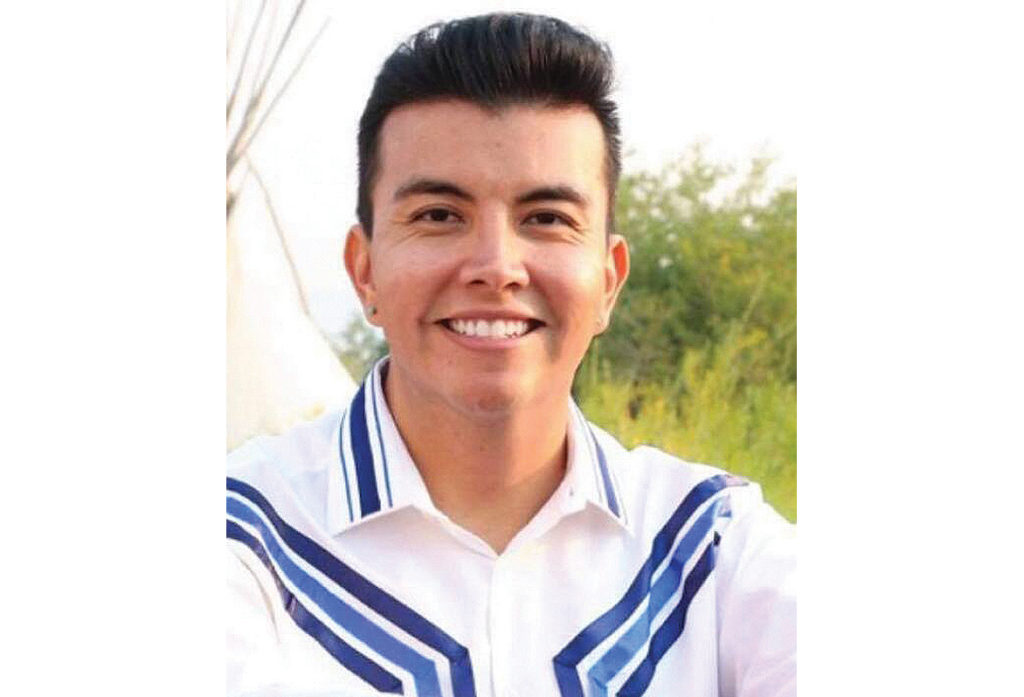 CHALLENGES/REWARDS: One of the greatest rewards is that we've been able to stabilize our gaming facilities. Across the country, all gaming facilities took a hit due to COVID. We've been able to provide a place of employment for our tribal members, and also a safe space where people can go and take part in entertainment and not have to worry too much. We strive hard to make sure that everything is sanitized properly and also the Wind River Reservation still has a mask mandate in place so that people are safe.
One of the challenges everybody else is facing is attracting new employees. We have been doing different incentive programs and expos to make sure that we not only attract good employees, but that we keep them and also help them be successful.
PROMOTING LEADERSHIP: As a leader, I try to surround myself with people who have ambition and really want something. Talent is always key, but drive is essential, and you have to be driven in order to get things done. A lot of the time I'm surrounded by people who are down for the cause, but also if they're not, I try to find them places that they will thrive in.
The key thing we do is promote the power of transparency and also the power of taking risks. The Northern Arapaho Tribe was the first tribe in the nation to not have a state compact. We continue to do things that are groundbreaking and take risks because we see the rewards in the end, and that's the model we take. We don't travel the path that's already been laid out. We try to forge new paths that benefit us in the long run and also that use our sovereign status to the full extent.
INITIATIVES: What's important to us is the power of going green. We are seeing this push among Indian Country and across the nation to use renewable resources to basically power us. Solar and wind – there's so much potential in those areas. If tribes really utilize this technology, we can be leaders within the country, showing others not only what it can do, but also how it's going to benefit everyone in the future.
Andrew Joseph Jr., Chairman
Confederated Tribes of the Colville Reservation
12 Tribes Lake Chelan Casino in Manson, WA; 12 Tribes Omak Casino Hotel in Omak, WA; 12 Tribes Coulee Dam Casino in Coulee Dam, WA
colvillecasinos.com
colvilletribes.com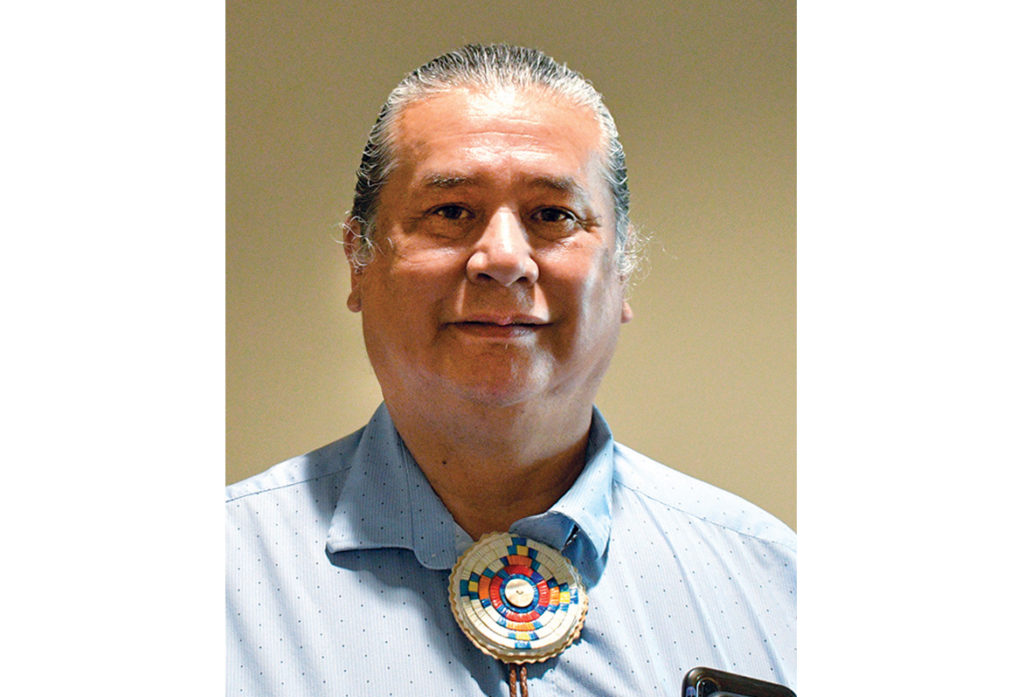 CHALLENGES/REWARDS: The Confederated Tribes of the Colville Reservation operates three casinos: 12 Tribes Lake Chelan Casino, 12 Tribes Omak Casino Hotel, and 12 Tribes Coulee Dam Casino. The biggest challenge for the Tribes and the gaming industry as a whole is by far the lack of staffing in various departments throughout the casino. It has become very difficult to recruit and retain new applicants since the pandemic, especially in the entry level positions such as food and beverage, security and hotel departments. Additional challenges with the food and beverage side of gaming include the rising costs of commodities that increase menu costs, along with supply chain issues in our food and beverage, and repairs and maintenance. These challenges resulted in the closing of one of the casino's food venues.
Despite these challenges, in 2021 and 2022, the Tribes' gaming operation has distributed record breaking distributions to the Tribes due to increased revenues. This is noteworthy given the substantial impact that COVID-19 had on the entire entertainment industry.
PROMOTING LEADERSHIP: The Colville Tribal Federal Corporation manages the Tribes' gaming enterprises, and is managed by a board of five directors, all of whom are Colville tribal members. Strong financial and administrative leadership are required characteristics of a director to ensure the Tribes' enterprises are successful.
The CEO of the corporation, along with the executive team create a strategic plan and meet monthly to go over strategic goals and communicate any ongoing issues. This process allows the executive team to highlight those employees demonstrating leadership in meeting the strategic goals and ultimately promoting eligible team members.
Casino management has also implemented supervisor and leadership training and increases in annual pay when an employee meets the goals set forth in their performance plan.
We look for people that will show kindness and respect to others – people that will treat guests in a good way. Also, people who are not afraid to get in and help out. Sometimes you'll have leaders that will give assignments and that's all they do. The best leaders get in there and help, so we look for those kinds of people. It makes the staff feel more like they want to be a part of the team and makes a big difference.
INITIATIVES: On September 15, 2021, the Department of the Interior approved the Tribes' sports wagering compact. We've partnered with IGT and will be implementing sports betting in the very near future.
Before we ever had any casinos, we gambled – we have a stick game and our people also horse race. We are actually going to have one of our Indian relay races coming up in Okanagan, and a lot of the tribes get involved because many different tribes are horse people as well. A long time ago, people with those horses would bet on each other and who was going to win. So, sports betting is something that we have always had from way, way back. To me, it's almost more traditional than the casino slot machines or playing cards.
Our tribe is always looking at all kinds of opportunities. We have high power bills, even though we have two of the biggest power generators within the boundaries – Grand Coulee Dam and Chief Joe Dam. We just had somone come in that wants to look at doing solar to try to bring savings to our members that live on the reservations. Looking at alternative energy to help out with those costs is really important.
Brenda Meade, Chairman
Coquille Indian Tribe
The Mill Casino-Hotel & RV Park in North Bend, OR
themillcasino.com
coquilletribe.org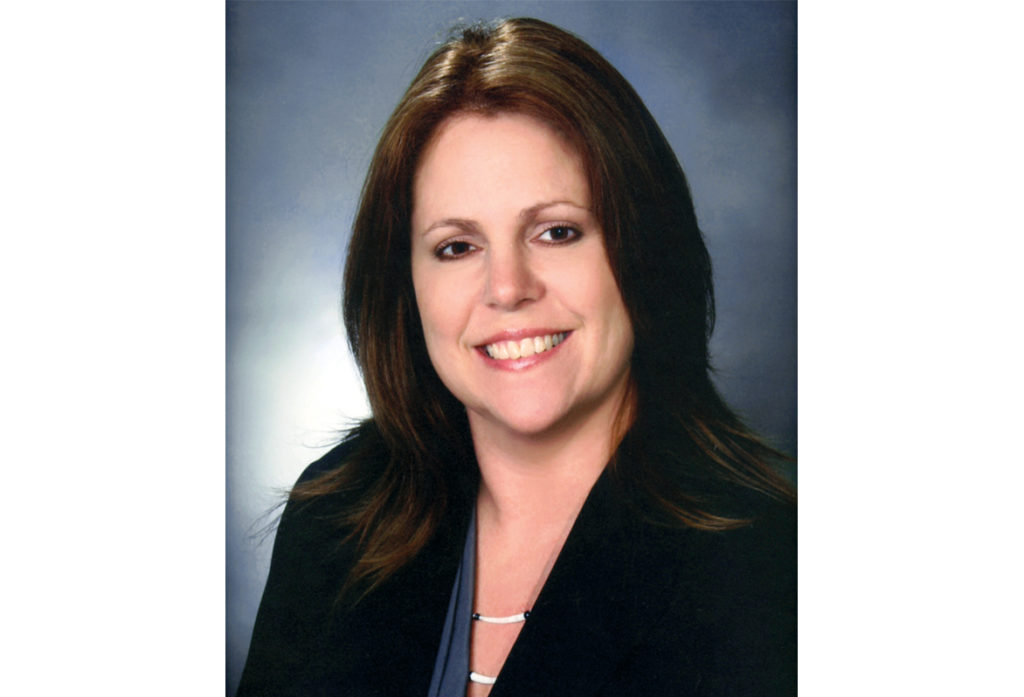 CHALLENGES/REWARDS: The biggest reward has been expansion of health care. With the opening of our Ko-Kwel Wellness Centers in Coos Bay and Eugene, we are able to provide more services to more Coquille people and other Native Americans than ever before.
One challenge has been our struggle to be engaged in decisions about natural resources in our region. Decisions keep getting made, on things like terminating hatchery programs and access to fishing, without adequate consultation with tribes.
Risks? I'm not worrying about those. I'm paddling this canoe as fast as I can right now, and the only risk I see is not moving fast enough.
PROMOTING LEADERSHIP: Self-sufficiency isn't just about tribal government. It's about the people. Strengthening the people has to be the priority in your businesses and your government. That has always been a priority for us. From the beginning, we saw the need for a strong employee benefit package, including training and education support for our workforce. If people want to move up, there are opportunities for that in our organization.
In the past few years, our Tribal Council has been pushing for succession planning, because we need to develop homegrown experts to lead our enterprises. And we've had some wonderful successes. A great example is Margaret Simpson, the new CEO of our gaming and hospitality company. Also, Kyle ViksneHill, our Chief Financial Officer. These are tribal members who prepared themselves for important roles, and when the tribe needed someone, they were ready.
We have to help our people build their futures. Sometimes people just need someone to mentor and coach them. It's our job to provide that.
INITIATIVES: First, the expansion of health care into more of our service area and beyond, to serve all of our tribal members no matter where they live, and the thousands of underserved Indian people in Oregon.
Second, our tribe has a goal to support our state in finding ways to collaborate, share resources and work as partners to better manage our natural resources. That means including tribes, and it means managing in a holistic way for all of the resources, without picking winners and losers among them.
And third, we need to continue to expand our economic development opportunities. Because, unfortunately, not all of our tribal members can live here in Southwest Oregon. We serve tribal members in 25 states. So, we are challenged to find equitable opportunities for our members, wherever they live.
Samuel N. Penney, Chairman
Nez Perce Tribe
Clearwater River Casino & Lodge in Lewiston, ID; It'se Ye-Ye Casino in Kamiah, ID
crcasino.com
nezperce.org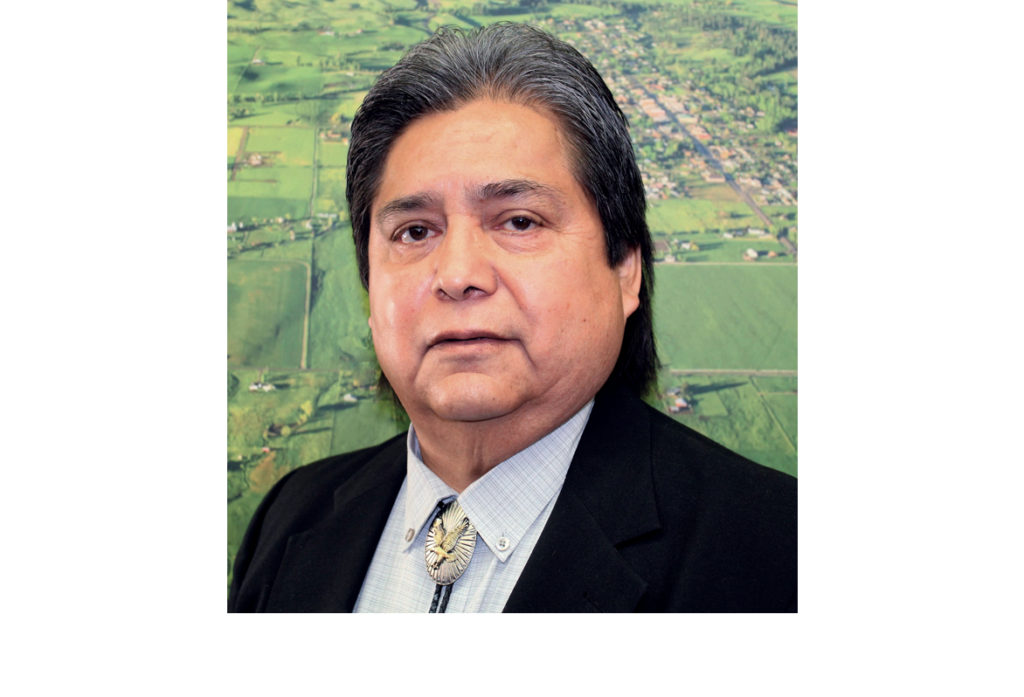 CHALLENGES/REWARDS: One of our biggest challenges was getting through the initial pandemic and casino operations suspension the last few years, followed by returning to pre-COVID operations with precautionary policies and changes in place. Our highest priorities were always patron and staff safety. Closely monitoring CDC guidelines and weekly consultation with our tribal health entity was key to this process. We were successful in getting our customers back, while making sure staff and customers remained healthy. Some of the solutions involved HVAC treatment systems and smoking bans, VGM redistribution on our gaming floor, masking, and increased sanitation efforts.
We were loyal to our employees during the COVID shutdown, by paying them while they were not working for about 90 days due to high COVID case levels during the initial onset of the pandemic. This paid off with almost everyone returning to work upon re-opening. Our customers have returned, as demonstrated by record gaming net revenues in fiscal year 2021. We have made the decision to keep our facility a "no smoking" facility, and that has been a positive and hopefully long-lasting change. We are optimistic this trend will continue, as gaming is the predominate enterprise revenue
generator on our reservation.
PROMOTING LEADERSHIP: Consistency in tribal leadership is important for long-term planning. Because only three of nine Nez Perce Tribal Executive Committee (NPTEC) positions are open each year, that provides some stability for our enterprise projects. At the same time, the tribal membership wants solid and continued improvement in all of our enterprises, including gaming. We just hired a new Enterprise Executive, Nikoli Greene, who we believe will bring new ideas and new energy to our enterprises. In the last decade, Nik, who is Nez Perce, gained experience in many departments at our largest casino, earned a bachelor's degree in business and has now been rewarded with the top position within our enterprises. We see this as a positive example to younger members of our tribe and what can be achieved through dedication and a solid work ethic.
INITIATIVES: We are working toward expanding our solar capabilities. Our initial goal is to ensure that the tribe is self-sustaining. Our next goal is to be able to produce energy for the grid. This renewable energy would replace the energy currently being produced by the four lower Snake River dams, which we are advocating should be breached. Beyond that, the tribe is also looking at diversifying its enterprises and making sure our patrons have enjoyable experiences, so that they want to return a second and third time with extended relatives and friends in tow. Nez Perce tribal businesses also include a golf course, public hot springs, two convenience stores and telecommunications services. Possible expansion of our gaming footprint in the region is being explored as well.
Jonathan W. Smith, Chairman
Confederated Tribes of Warm Springs
Indian Head Casino in Warm Springs, OR
indianheadcasino.com
warmsprings-nsn.gov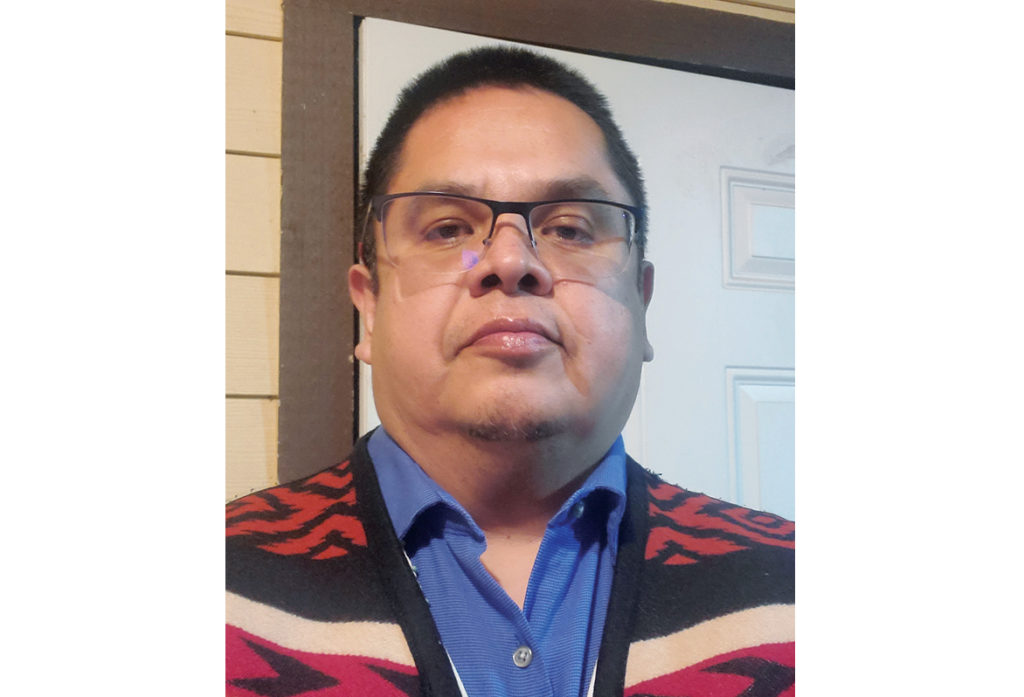 CHALLENGES/REWARDS: Some of the biggest challenges we face as an organization are the increased cost of supplies, services, and fuel that we see in the economy today. It is very challenging to plan and budget for a post-COVID type of economy because of the fluctuations we are seeing. We also have challenges with hiring enough people to fill the vacancies in the tribal workforce, and with some of our tribal enterprises.
PROMOTING LEADERSHIP: We are working to promote strong leadership by communicating with our membership effectively and working hard at incorporating some of that engagement into our policy level work. We are conducting a comprehensive analysis in our tribal government to address the challenges we are facing and to develop strategies to become more effective and resilient.
INITIATIVES: One of the most important objectives for us will be increasing our revenues and working at increasing engagement with our trust resources. Developing resiliency and becoming more competitive in this type of economy will require significant investments. We will continue to protect the traditional foods, cultural resources, water, and other things that we hold sacred as a people. This will require significant resources and other types of investments in the future. We have a gaming casino called Indian Head Casino, and it plays a vital role in the revenue for our tribe. We are currently looking at the possibility of emerging industries and technologies that would be viable and sustainable.
As we move into the future, we must plan for a fluctuating economy, address our infrastructure needs, meet our community goals, and become more resilient.
We often hear the story of what it's like to be a Native American in the modern world as walking in two worlds. First, you must honor and respect the life as a traditional warrior to protect all the things that we hold sacred for our people – the foods, culture, medicine, and language. At the same time, we also need to be able to perform and compete in the modern-day economy to obtain the resources that we will need to protect all those things and sustain our community. Although it sounds simple, it can be very complex at times.