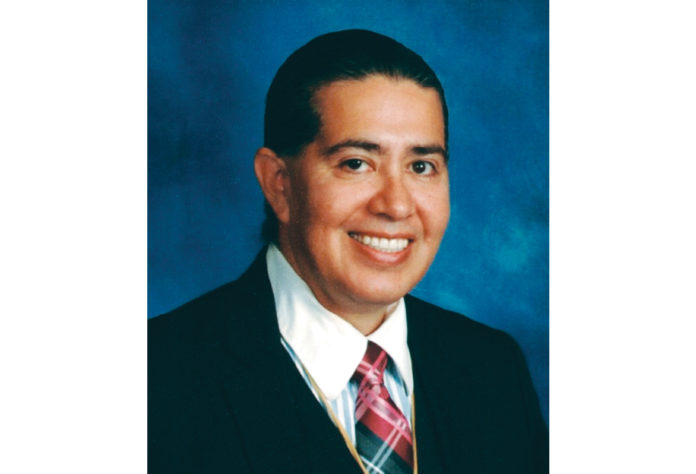 Temet A. Aguilar, Tribal Chairman
Pauma Band of Luiseño Indians
Casino Pauma in Pauma Valley, CA
casinopauma.com
paumatribe.com
COVID-19 has impacted us financially, socially, physically, and emotionally. We have had the challenge of paying bills and taking care of our tribal members as well as employees, when no revenue was coming in due to business closures. However, our financial diligence has allowed us to retain employees and sustain our most vulnerable populations. Unfortunately, we have seen increased alcohol and substance abuse during this pandemic, as well as a rise in depression, anxiety and other mental illness. In a way, this pandemic has exposed the good and bad of our communities.

The strategy to combat this crisis is simple: health, welfare, and safety. With health as our primary focus, our responsibility is to the whole community, therefore we have provided food, health and safety supplies to all community members and employees, general welfare tax-exempt assistance to all tribal members, and opened a public supply store with goods tax-free and at cost. We are providing safe work environments, virtual meetings, updated communication networks, wearing face masks and social distancing. We have also resumed our forestry, roads, farming, and agricultural work following CDC guidelines.

A stringent property plan was implemented following CDC and government official guidelines with precautionary measures taken, including but not limited to: required face mask and temperature screenings; gaming floor reconfigurations with plexiglass shields for social distancing between machines, at the cash cage, players club and food/beverage stations; hand sanitation and wipe stations; hospital grade microbial filters; and constant deep cleaning procedures using CDC approved disinfectant. We have received an overwhelmingly positive response from customers, positive compliance with new guidelines and customers commenting they feel safe at our casino due to all of the safety measures and practices put in place.

With the full effects of this pandemic unknown and no vaccine available yet, it is important as tribal leaders to provide clear guidance and communication to everyone we lead. In these unprecedented times, we must never forget our way of life, that which sustains us. As sovereign nations, we have led our tribes since time immemorial and if we continue to follow our traditional ways, we will not only survive this pandemic, but thrive. It is essential that we retain a strong spiritual base as our minds, bodies and spirits have been negatively affected with rising societal issues nationwide. Therefore, we must treat this pandemic seriously and think about all of the people that depend on us – tribal members and the millions of non-Indians that visit, work, and live with us. We owe it to them to do what is best for, not only ourselves, but for those around us.