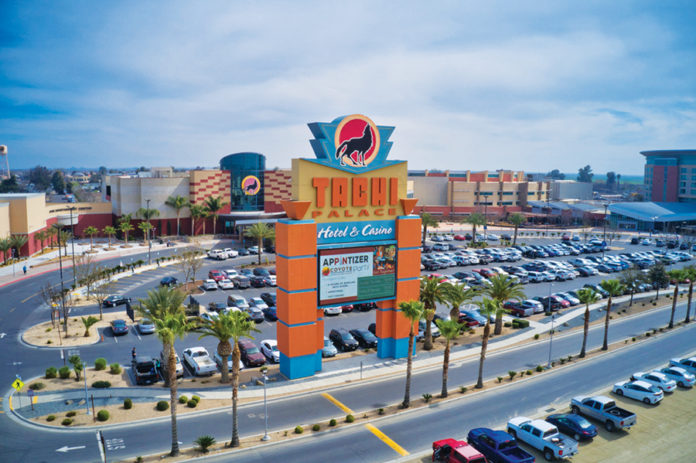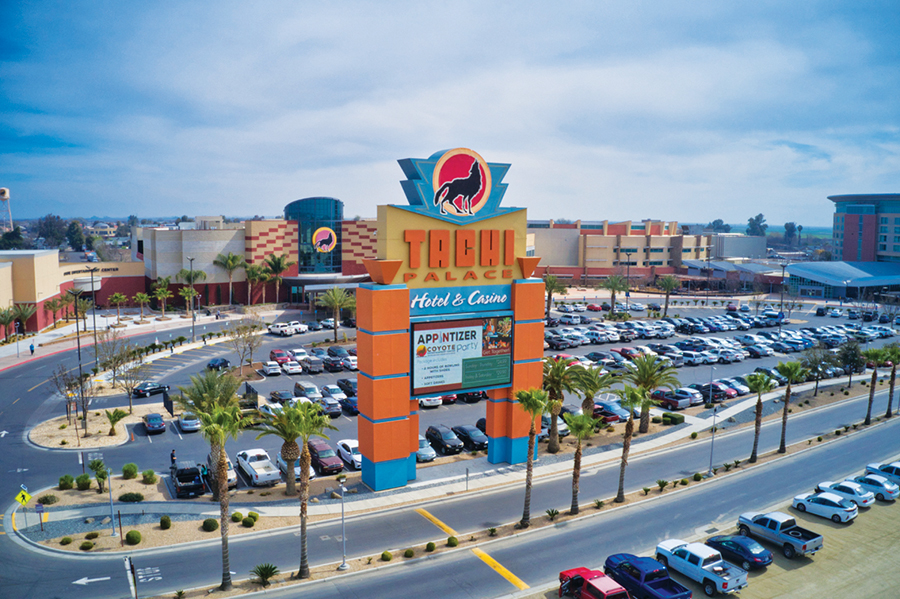 LEEMORE, CA – Tachi Palace Casino Resort is looking to fill over 40 positions at its job fair on Wednesday, May 11th from 9am – 1pm.
Interested candidates can visit the Coyote Entertainment Center to learn about full-time and part-time positions under the following categories: cage/vault, facility, Sequoia Inn, Coyote Entertainment, food and beverage, hotel, security, table games, marketing, slot finance, and environmental services. Some positions will offer same-day interviews and same-day hiring. Candidates should come dressed for success and prepared with copies of their resume in hand. 
Open Current Positions:
Cage/Vault: Cage Cashier, Cage Supervisor, Vault Clerk
Facility: Environmental Specialist Attendant, Maint/Eng. Technician I, Waste Treatment Technician, Maint/Eng. Technician III (Plumber)
Sequoia Inn: Front Desk Agent, Guest Room Attn. (PT), Hotel Supervisor
Coyote Entertainment: Supervisor, Bartender, Barback, Cook, Steward
IS: Telecom/AV Specialist, IS Support Specialist
Food & Beverage: Sous Chef, Supervisor Yokut Hall, Steward, Lead Steward, Lead, Barback, Cook, Cashier, Bartender
Hotel: Hotel Analyst, Guest Rm. Attn. (FT/PT), Massage Therapist, Bell Person (FT/PT), Front Desk Agent (FT/PT), Housekeeping Supervisor
Security: Security Officer, Security Corporal
Table Games: Dealer (PT), Floor Supervisor
Marketing: Promotions Manager, VIP Representative, Promotions Coordinator
Slot: Slot Clerk (FT/PT), Slot Technician
Finance: Drop/Count Team Member
Yokut Gas: Assistant Manager, Clerk
Benefits for employees include medical, dental and vision insurance, vacation and paid time off, 401k matching funds and opportunities for job advancements. Candidates must be at least 18 years of age and successfully pass a drug and background check in order to work at Tachi Palace. Based on the nature of the job, some positions require applicants to be at least 21 years of age.