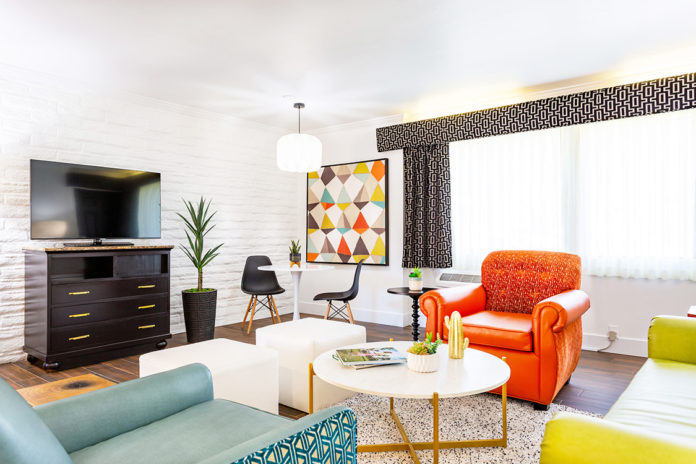 SAN DIEGO, CA – Singing Hills Golf Resort at Sycuan has completed its hotel room remodel including all guestrooms, suites and hospitality suites. After being open for more than 66 years, the latest refresh brings the property back to its roots to revive the style and nostalgia of its mid-century glory days.
"With such great bones like the exposed brick, breeze block details, ceiling beams and vaulted ceilings, it was clear that I wanted to go back in time and play up the charm of this 1956 hotel," said Chris Vance, Art Director at Sycuan Casino Resort. "My inspiration came from nostalgic Palm Springs desert vacations and what staying and golfing at this mod oasis may have been like back in the day."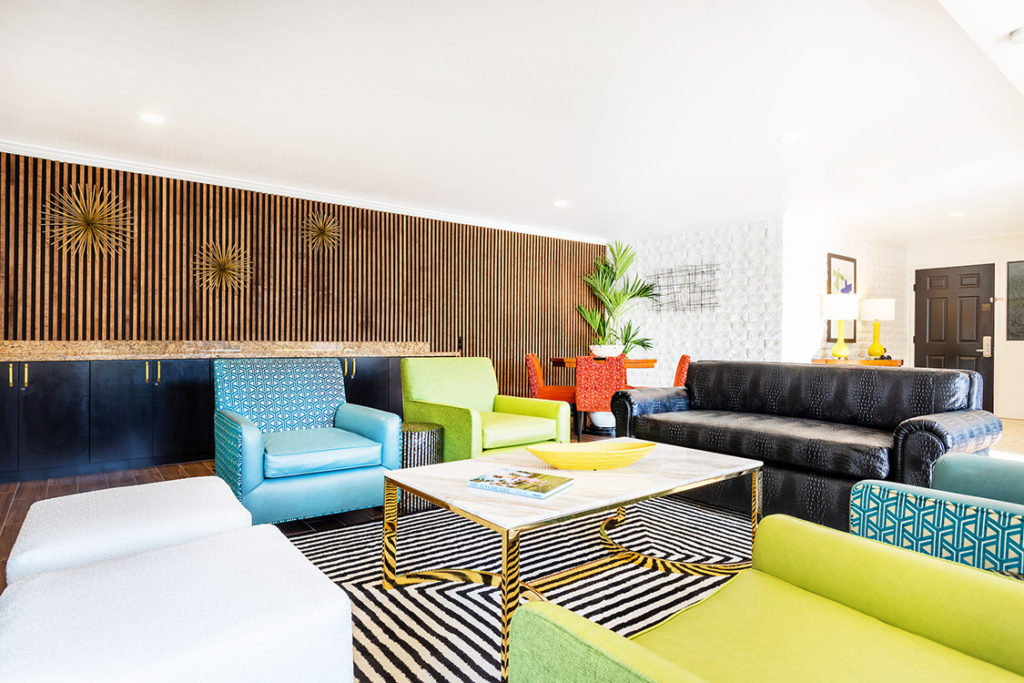 Each of the hotel's 82 guestrooms, 14 suites and four hospitality suites have been completely updated to include new paint, flooring and window treatments. The furniture and headboards have been reupholstered with mid-century-inspired fabrics and vinyl, including faux alligator and ostrich. Custom-made white burlap lampshades were created to add to the 1950's vibe and existing art frames were repurposed with new eye-catching lithograph prints.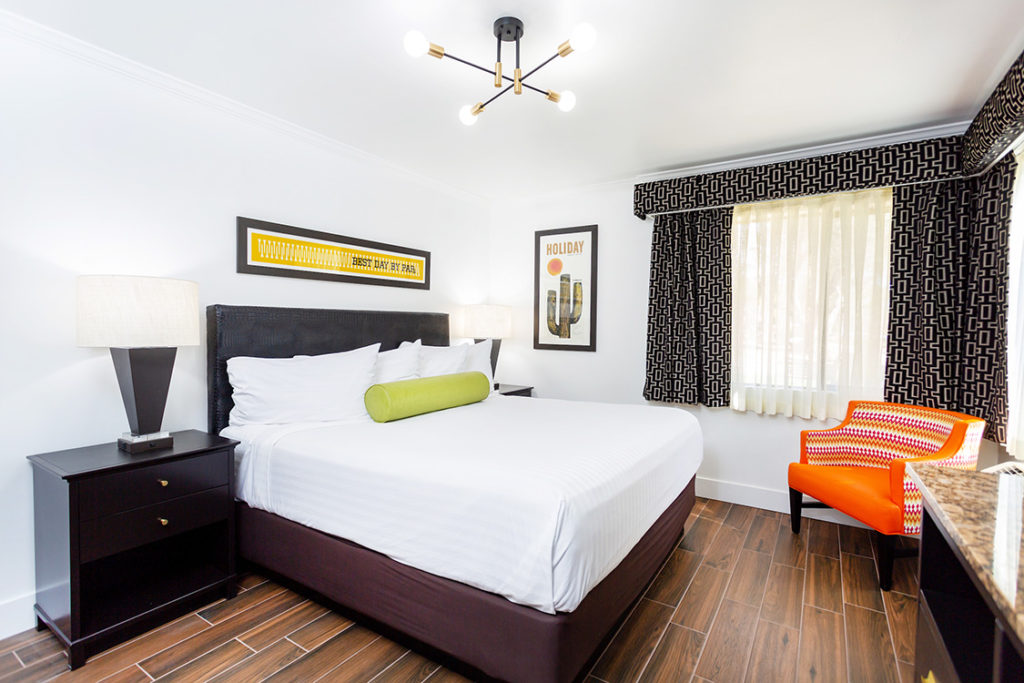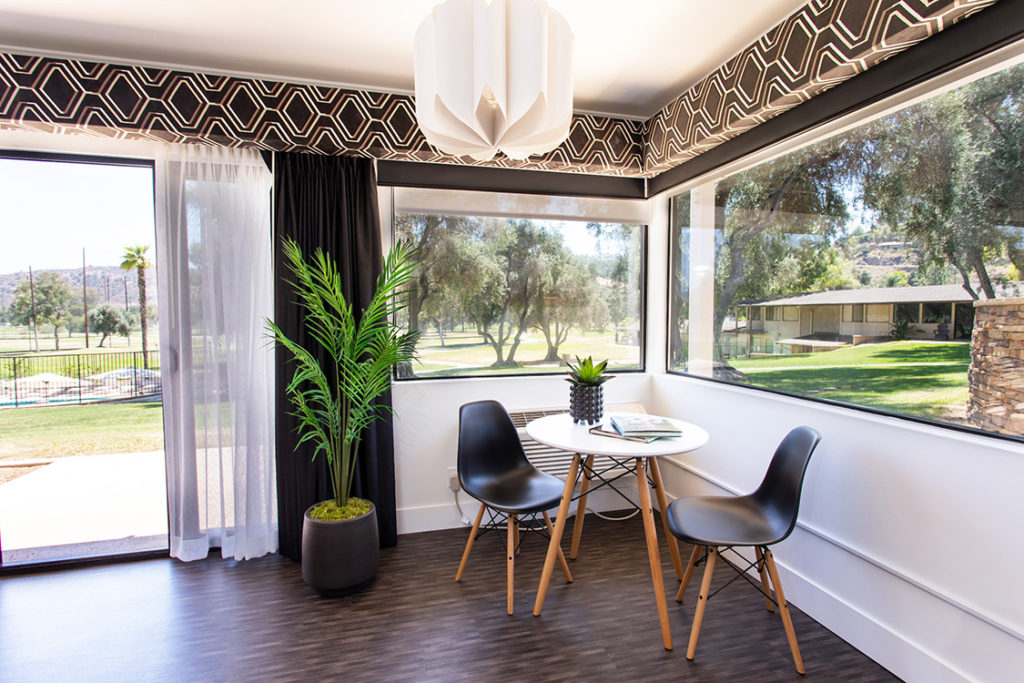 "I chose black and white as the primary palette for the rooms, including black alligator and white ostrich vinyl for additional texture and whimsy," said Vance. "From there, I introduced colors like green, ochre, orange, and teals on the furniture and in the art that helped to reinforce this beloved era while keeping it fresh and fun for all."
In addition to the room remodel, Singing Hills has recently made several upgrades to the golf courses, driving range and bar area at Red Tail Bar & Grill.
"Over the past several months, our team has really poured their heart and soul into enhancing the experience here at Singing Hills," said Rob Cinelli, General Manager at Singing Hills Golf Resort. "From our newly renovated guestrooms, redesigned bar space and the many golf course improvements we currently have underway, we are excited for our new and longtime guests to begin enjoying several new aspects of our property."