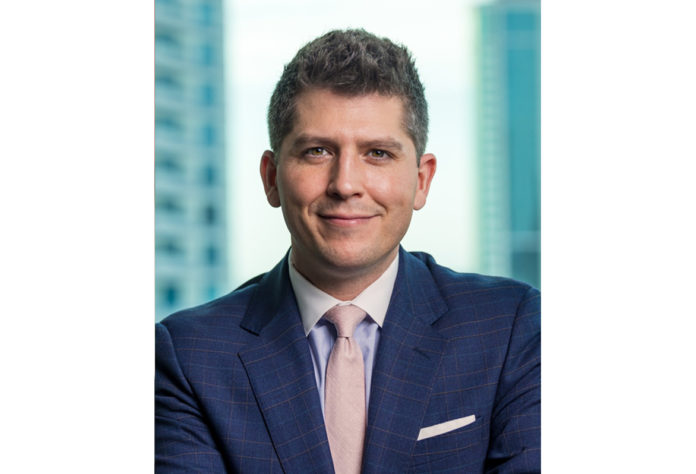 Jason Guyot, President & CEO
Foxwoods Resort Casino
foxwoods.com
APPROACH: It's been interesting and challenging, both for our team members and guests, as everyone has attempted to adapt to the pandemic requirements and do business safely. The barriers of masks have made basic elements of guest service, such as a smile, difficult. Our approach has been to put guests and team members at the forefront of our strategy and focus on keeping them safe, which is our number one priority. Communication is a key element to great guest service, especially during a difficult time. This includes everything from letting the team know what's happening on property; how we're performing as a business; new developments we're working on; and what our challenges are.
I've done my best to remain consistent through this pandemic with the team. I've created bi-weekly updates in both video and memo format that we deliver to the team through our portal. It's been extremely well received, and we'll continue that approach as we move forward. What's incredible is we've been a second home to guests, their families and our team members, for 29 years. The bonds are remarkable. That's helped us weather this challenge over the past year.
EXPERIENCE: Over the past several years, we've been reinventing Foxwoods as a true resort destination by providing something for everyone, all under one roof. We've doubled down on our non-gaming amenities focus, while still enhancing our gaming offerings on property. We've added a Tanger indoor outlet mall; HighFlyer Zipline off the top of the Fox Tower; two championship golf courses; and over 45 different dining options. There are so many different things to do here.
A new amenity that stands out from a design perspective is Monza World Class Karting, which was developed in an empty 60,000 sq. ft. unfinished bus bay lobby below our Fox Tower garage. Our partners in that development engaged with a company called PGK Design, and traveled to Italy to find the best car racing facilities in the world. What they came up with, and what was built, was a multi-level track that provides a true racing experience with gas powered cars reaching speeds up to 40 miles per hour. It's been so well-received that we've been able to host several events at the track and welcome many professional drivers including Joey Logano, Kevin Harvick, and Brad Keselowski. We took an empty space that was generating no revenue and built a world-class indoor kart racing experience that's like no other. I'm very proud of that.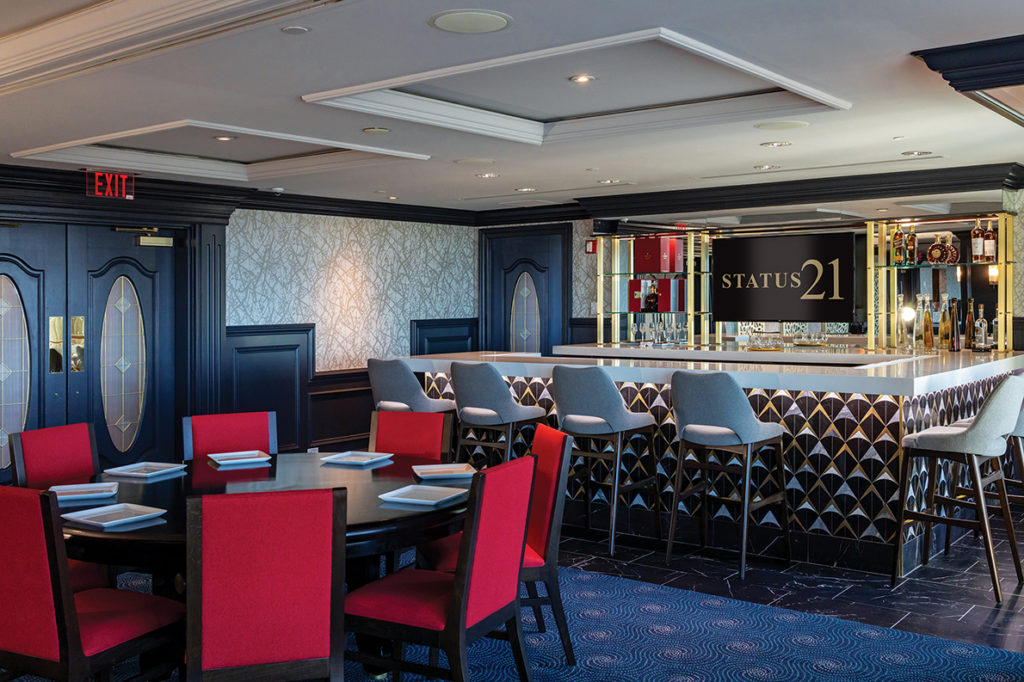 Another unique amenity that we're proud of is Status 21, a highly private gaming option for our ultra-high-end guests, located on the 21st floor of the Grand Pequot hotel tower. The room provides a private entrance for limo drop-off, and private gaming and dining experience. You can get to this space in complete seclusion, never having to enter a public space to get there and experience it. And we have the ability to provide any table game or slot machine, bring in private chefs, or whatever the guests may want. And it's also serviced by our butler team 24 hours a day. The Status 21 addition, coupled with our 23 villas, provides guests an unparalleled experience at the resort. Those are two out of the literally hundreds of experiences you could have here.
ADAPTING: We've changed many spaces due to the pandemic. What's been interesting for us is, we're a huge resort, and we're in the unique position to already have a lot of room for proper social distancing within the facility. But there are a few spaces that come to mind. For instance, we consolidated all of our player lounges into a large ballroom space and upgraded the offering. We also started utilizing the closed buffet for team member dining. Both of these changes have allowed for more social distancing, both for team members and guests, and provides a better experience. For as much sadness that has come out of this pandemic, from a business perspective, there's been so many opportunities to learn and think about how to do business differently.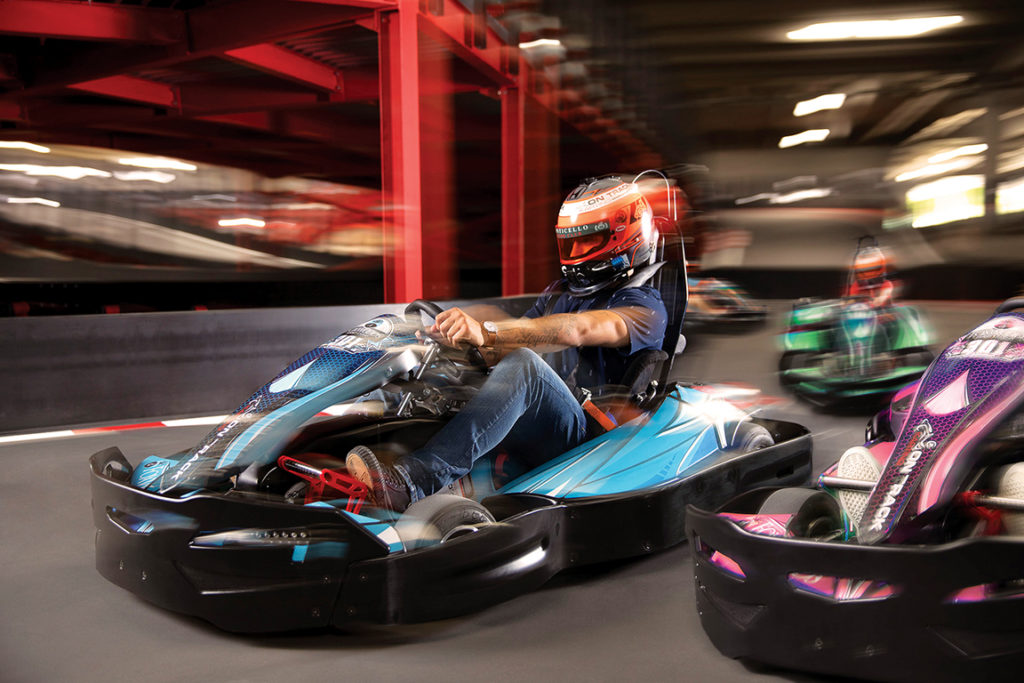 As we move forward, we're going to continue to look for more ways to keep people safe. We want to do everything we can to help the community get through this. We've had the opportunity to partner with Hartford HealthCare and have opened a mega vaccination site here at Foxwoods in unused space. Our goal is to vaccinate 600 to 1,000 people per day through the month of July, and potentially longer.
The vaccination clinic will help the local community get out of this pandemic more quickly, which benefits everyone. There is still a lot of work to get done, but we feel it's extremely important to help play a part in the overall recovery.