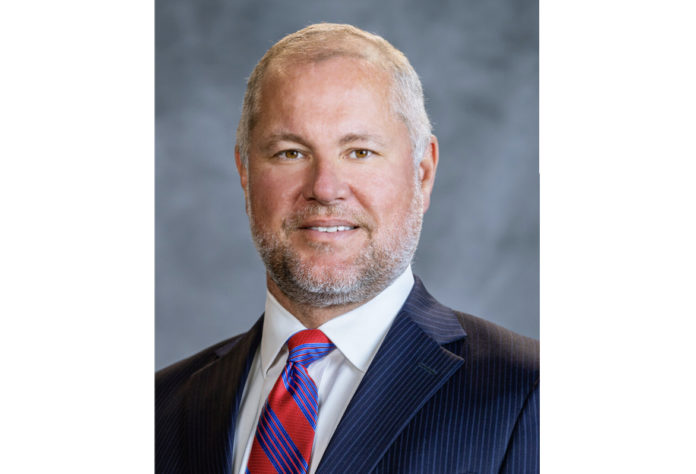 Tjeerd Brink, General Manager
Pechanga Resort Casino
www.pechanga.com
APPROACH: Pechanga has always prided itself on providing exemplary guest service. Our efforts begin with our dedicated Team Members, who learn Pechanga's core principles on day one in orientation – pride, passion and professionalism. As Pechanga is known for its premier customer service, ongoing trainings are provided to ensure guests experience friendly, approachable and highest caliber hospitality when they visit.
In addition to customer service, Pechanga looks to experiences as a way to provide great hospitality. Continuously seeking ways to innovate and improve the guest experience, Pechanga regularly scans its environment and responds to guest feedback to invest in improvements, expansions and renovations. Because of this, Pechanga is known as a place where "there is something for everyone." When we're operating under normal conditions, guests find the largest casino floor on the west coast; an 1,100-room resort with luxury amenities such as the two-story spa and salon, 4 ½ acre pool complex and championship golf course; or nightly entertainment either at the Pechanga Theater, Pechanga Summit, Comedy Club, or the Eagle's Nest night club. There is so much at Pechanga, no matter how individual guests define entertainment.
Although some of the offerings above are not yet open due to our comprehensive COVID health and safety protocols, we are looking forward to the time when we can be fully operational again.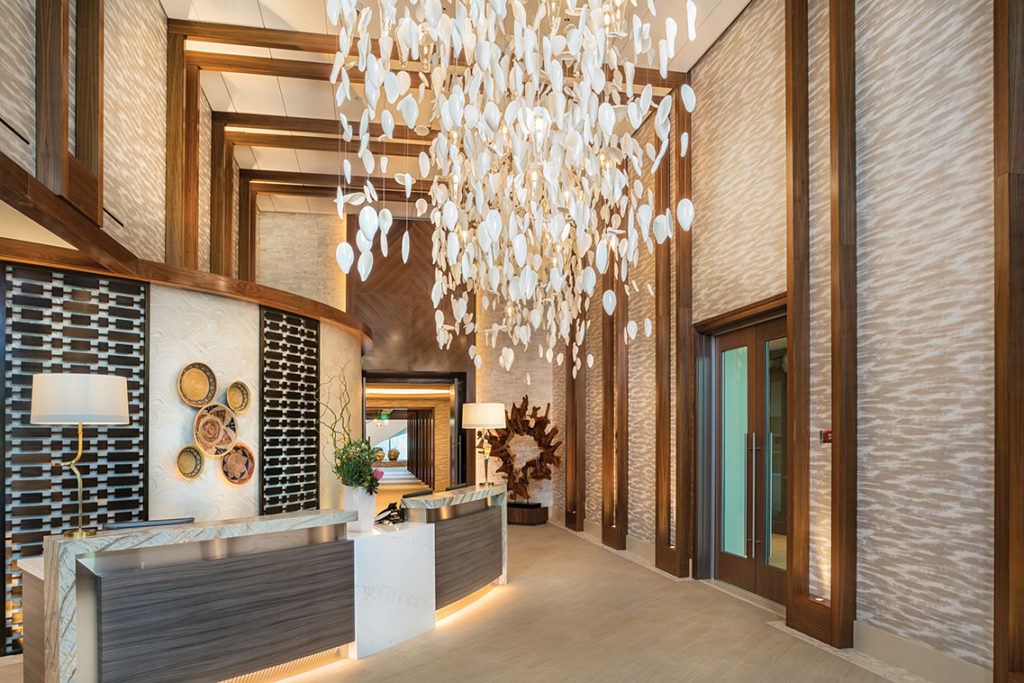 EXPERIENCE: The building and design throughout the property was all created with a purpose by the tribe. You will find nods to the tribe's rich culture in the design and architecture. Pechanga Resort Casino is owned and operated by the Pechanga Band of Luiseño Indians, and their history is proudly and subtly engrained in the look and feel of the resort and casino.
Cultural elements interwoven throughout the property pay homage to the staple woven baskets, clay pottery, geometric Luiseño designs, 1,500 year old Great Oak Tree, creeks, and more. Specifically, at the Journey at Pechanga golf course, guests will see willow and Kíichas (meaning "house") and native plants and trees providing shade and drought tolerance throughout the clubhouse area and along the course. A display by the hotel check-in, adjacent to the Essentials gift shop, shows historic tribal photos. More installations in the hotel's atrium and convention foyer take guests on a journey through more modern history and hard-fought political struggles of the Pechanga people.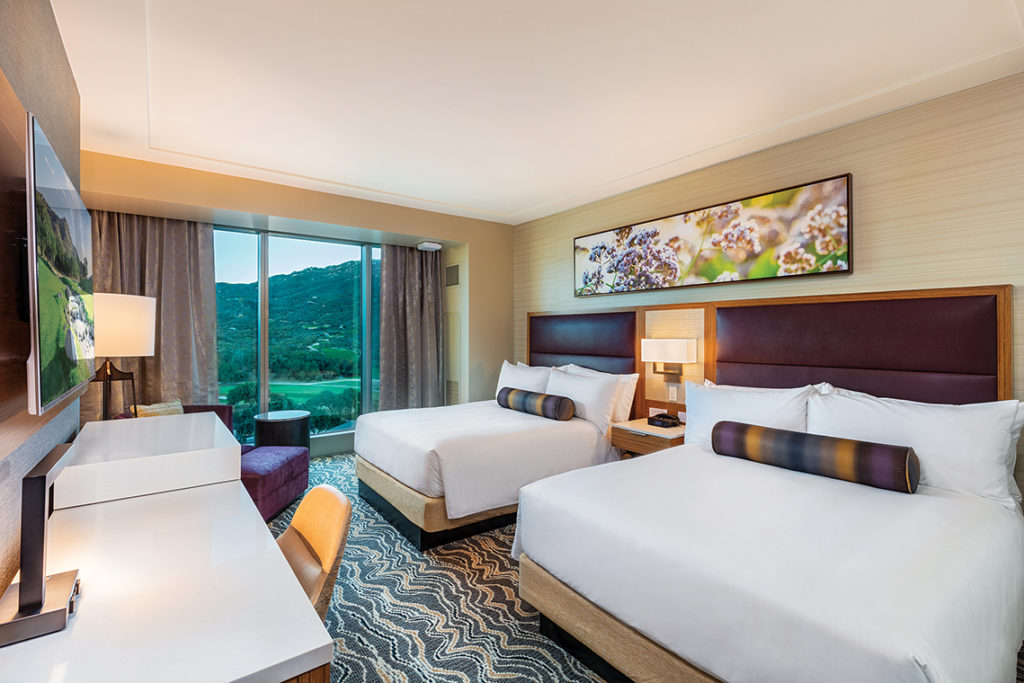 Our team is very proud of all that Pechanga has to offer. Every detail at Pechanga has been carefully selected to anticipate the needs of our guests. The resort casino offers guests a variety of table games and slot machines on the largest casino floor on the west coast. More than 150 table games and 5,000 slot machines are available, plus there's a private poker room, 700-seat upscale bingo hall and a new off-track betting facility called Poker & Ponies. No other casino on the west coast offers such a large casino floor with so many amenities offered pre and post pandemic.
ADAPTING: I can't tell you one area of the hospitality industry that has not been affected by the pandemic. At Pechanga, we've continually adjusted based on the most recent guidelines issued by science and medical professionals. Early on in the pandemic, this included completely closing the facility. Pechanga voluntarily closed in March 2020 to help slow the spread of COVID-19 in the community and reopened June 1, 2020. Since then, several areas of the property continue to remain closed to the public to manage distancing and occupancy levels. Guest and Team Member safety is our number one priority. We look forward to utilizing our available space in the future when it is safe to do so.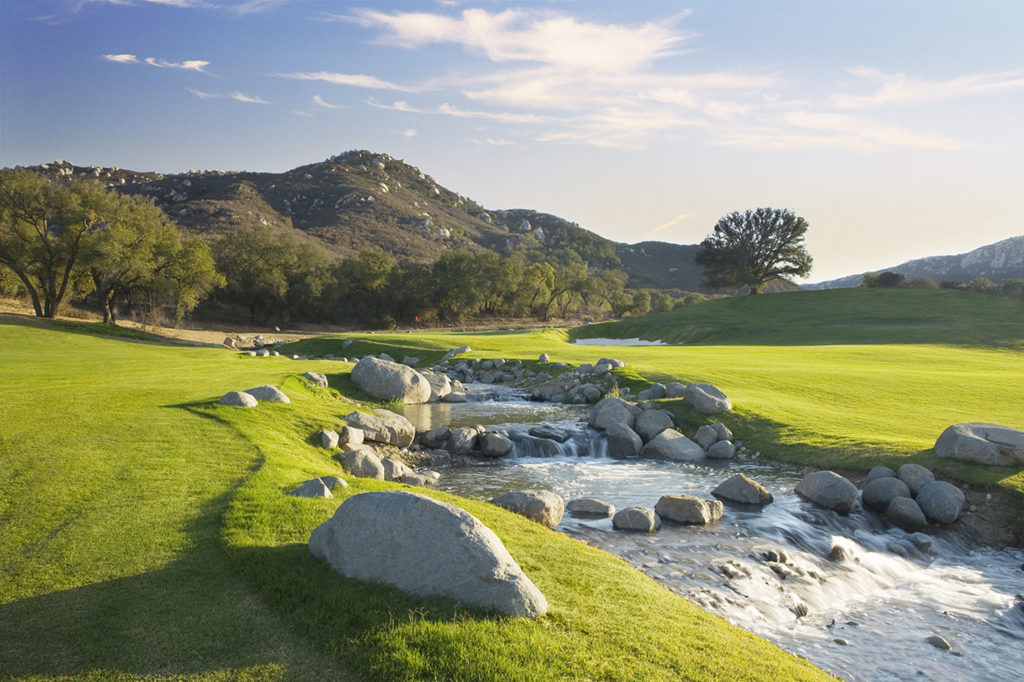 Meetings and conventions had to be put on an indefinite hold to avoid groups congregating. In order to provide a safely distanced location for our Team Members to enjoy their meals and breaks, we converted our brand new 40,000 sq. ft. Pechanga Summit convention area into our Team Member dining hall. Hundreds of one-person tables were brought in and spaced more than six feet apart.
Unfortunately, one of the spaces we were not able to bring back was the popular Pechanga Buffet. It was obvious early to Pechanga leadership that such dining outlets would not be feasible in the environment and for the foreseeable future. We will re-evaluate modern buffet concepts in the future, but we just don't know what that timeframe looks like.