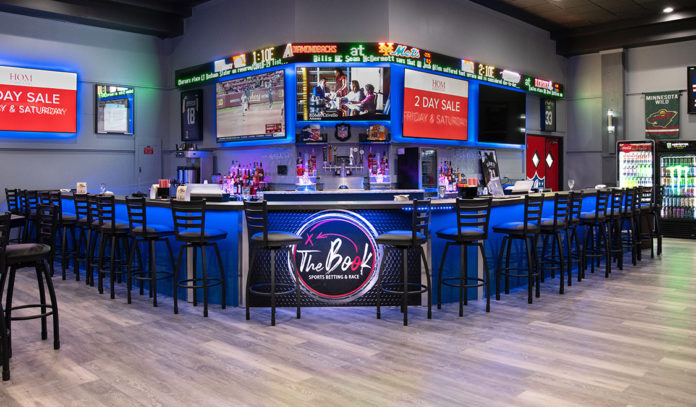 TURTLE LAKE & DANBURY, WI – The St. Croix Chippewa Indians of Wisconsin has opened two sports wagering facilities – The Book at the Turtle Lake casino and the Red Zone Lounge at the Danbury casino. The new facilities offer wagering on professional sports and feature full-service bars and restaurant menus.
At The Book's ribbon cutting, Jeff Merrill, Sports Wagering Director, thanked Gov. Tony Evers; John Willet, Director of the State of Wisconsin Office of Indian Gaming; the St. Croix Tribal Gaming Commission and the St. Croix Tribal Council; and a host of department staff at St. Croix Casino Turtle Lake for their support and assistance making The Book a reality. He also thanked the Oneida Nation for its help in dealing with the logistics and regulatory issues connected with setting up a sports-wagering operation.
"The Oneida Nation was the first to offer sports betting in Wisconsin," said Merrill. "Their willingness to share their experience with us made the process a lot easier for us."
At the conclusion of Merrill's remarks, LeRoy Buck, St. Croix Casino Turtle Lake General Manager and Merrill performed the ribbon cutting, ushering in a new era in gaming for the St. Croix Tribe and for Western Wisconsin.