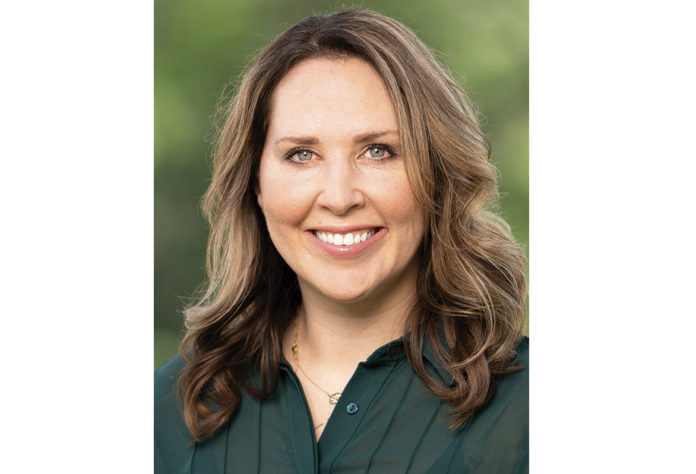 by Sarah A. Murray
Since the Supreme Court in Murphy v. NCAA (2018) held the Professional and Amateur Sports Protection Act's provisions banning state-sanctioned sports wagering unconstitutional, sports wagering has proliferated across the U.S. Currently, 33 states and Washington, D.C., have legalized some form of sports wagering, with several more in the legislative pipeline. Tribes, whose gaming operations are limited to Indian lands as defined in the Indian Gaming Regulatory Act (IGRA), have understandably been heavily involved in influencing the legal framework for sports wagering in their states. They are entering the commercial gaming marketplace at an unprecedented rate due to various legal and operational realities, and will need to continue this trend and remain attentive to ongoing developments to be competitive in this new landscape.
Tribes have been willing to engage in the commercial, state-regulated gaming marketplace because it is currently the only method they can use to expand their gaming operations beyond tribal lands. They were initially encouraged by a creative and ambitious model for online sports wagering negotiated between the Seminole Tribe of Florida and Gov. Ron DeSantis, under which online sports wagering would be deemed to occur at the location where a wager is received (i.e., the location of the server). This model was provided for in a Class III tribal-state gaming compact allowing the tribe to conduct online sports wagering statewide on servers located on its Indian lands pursuant to IGRA, thereby avoiding an unconstitutional expansion of gaming within the state. However, several pari-mutuel operators within Florida challenged the compact in federal district court, where it was invalidated as violative of IGRA's Indian lands provisions. Although the United States has appealed the lower court's ruling, it is now unlikely that courts or the Department of the Interior will interpret federal law and future compacts in a way that would allow tribes to provide statewide online sports wagering pursuant to IGRA. Therefore, tribes will need to act as commercial operators pursuant to state law and state-issued licenses (e.g., Arizona) if they want to avail themselves of the statewide online marketplace.
Outside brands are seeking tribal partnerships more than ever. Although tribes are interested in protecting their brick-and-mortar gaming operations and exclusive gaming rights, sports wagering has seen more tribal-commercial partnerships than ever before. Where sports wagering has already been legalized, as well as in states that have not yet authorized it, tribes have been negotiating online market access and retail sports wagering agreements with commercial operators. Concerns about promoting a competitor's brand have given way to relationships with national brands because tribes have recognized that the major operational, capital and technical requirements – as well as thin profit margins – make operating a sportsbook difficult. Further, tribal operations have historically catered to a different player demographic than sports wagering operations, resulting in a significant potential upside to tying a national sports wagering brand with a tribe's casino brand: specifically, access to that brand's cherished and guarded player database. Commercial operators, for their part, are keen to receive access to new marketplaces they have historically been precluded from entering. They are willing to invest in and help set up and operate retail sportsbooks on tribal lands, often with the understanding that retail books will not provide significant financial gain, in exchange for the possibility of a statewide online license in partnership with a tribe. This could result in a more collegial relationship between tribal and commercial gaming in the future, and more national brands in Indian gaming.
States with significant numbers of tribes could create barriers to licensure. In states where many tribes reside, however, tribes looking to enter the statewide online sports wagering market have unique concerns. Because tribes are interested in retaining exclusive gaming rights and/or maximizing their access to broader gaming markets outside of Indian lands, they will continue to leverage previously negotiated statewide and regional exclusivity to retain their market share and push for exclusive or preferential treatment for online sports wagering licenses to engage in statewide online sports wagering in partnership with commercial sports wagering operators. Where a significant number of tribes are vying for statewide online licenses, however, limitations placed on the number of available licenses have resulted in dissatisfaction and litigation. In Arizona, for example, tribes were eligible to receive only 10 statewide licenses, despite over 20 potentially eligible tribes residing in Arizona. There, sports teams and venues entered the marketplace with an additional 10 licenses, rendering tribes less attractive as potential partners because they were not guaranteed a license, while major sports teams and venues effectively were guaranteed one, due to their limited number. In states like California, Oklahoma or Washington, where a significant number of tribes reside, similar limitations could prevent tribal access to the marketplace or make partnership with tribes by commercial entities more risky and less valuable. Conversely, if each tribe is guaranteed a license, the individual value of a license can be diluted significantly – leading to a handful of tribes with the largest sportsbook brands as their partners deriving most of the benefits. As these states contemplate legalization of statewide online sports wagering, they and tribes alike will have to determine how to balance the risks and benefits of these two approaches or find other novel ways to share the benefits. In many instances, however, voters might determine the outcome through ballot measures promoted by tribal operators, the commercial gaming industry, or others (as is happening in California).
As more states legalize sports wagering, Indian gaming will evolve and tribal operators will continue to move into commercial, state-regulated gaming. While they want to protect their stake in the marketplace, partnerships with commercial operators may be necessary to become and remain competitive. A balance must be struck that benefits both sports wagering operators and tribal gaming enterprises.
Sarah A. Murray is an attorney with Brownstein Hyatt Farber Schreck in Washington, D.C. She can be reached by calling (202) 383-4719 or email [email protected].