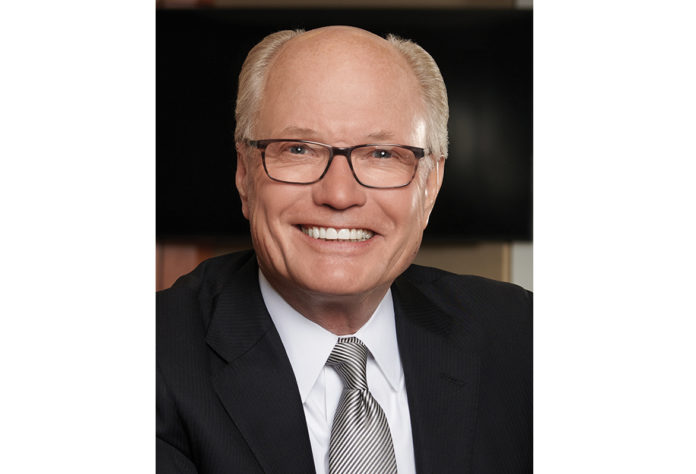 by Knute Knudson
While there are still pockets of resistance, no one now denies that Indian gaming is now a major economic engine. Tribal governments have powered forward with gaming operations that fund tribal needs and drive economic diversification. This story should continue to be told, and sovereignty must be mightily defended as the tool driving this economic renaissance. There have been multiple events in the history of tribal gaming that ignited growth and sophistication. The Seminole and Cabazon Supreme Court decisions, IGRA, compacting, and Class II are a few examples of these inflection points in this evolution. Importantly, there are many percolating events that will, once again, drive expansion and settle age old disputes.
Elections in Florida and California, court decisions in Texas and Florida, legislative actions in Oregon and numerous other states, construction in Virginia, administrative decisions in Washington D.C., and tribal investments in Nevada are again changing the landscape of this incredible industry.
Industry headlines in California point to four initiatives being proposed by various economic and industry interests. Three cities, backed by card rooms, are seeking signatures for an initiative allowing retail and online sports betting. Two major tribal groups have announced "strong" opposition to the city's measure. One initiative that is sponsored by a coalition of tribes has been certified for the ballot and allows for in-person sports betting at tribal locations. Another coalition of tribes proposes in person and online sports betting and is seeking signatures. The fourth initiative is being sponsored by major commercial interests including FanDuel and DraftKings and would allow for in-person and online sports betting on sovereign land. The significance of these measures in the large and wealthy state of California cannot be overstated.
The battle for sports betting in Florida is equally interesting and extraordinarily important. Lawsuits have delayed the implementation of the new Seminole compact that authorized the Seminoles to offer onsite and online sports betting. It also authorized roulette and dice games. The campaign to let voters decide next year whether to legalize sports betting statewide is on track, its proponents insist, notwithstanding appearances to the contrary. Florida's Division of Elections reports the campaign to amend the Florida Constitution in 2022 has collected fewer than one-third of the 891,589 validated petition signatures it needed before Feb. 1, 2022 to be published on the 2022 general election ballot. But that represents only the number of signatures that have been validated so far in Florida's 67 local elections offices, and not necessarily all that have been collected. Campaign spokeswoman Christina Johnson told reporters there are plenty more in line to be validated, although she would not offer an estimate. Opponents of the Seminole Compact who won at Federal District Court level have until March 21st to propose a briefing process for the case which is now on appeal at the Federal Appellate level.
Yet a third big, highly populated state, Texas, has become a legal and legislative battle ground for future tribal and commercial gaming opportunities. The Ysleta del Sur Pueblo tribe asked the U.S. Supreme Court to overrule a 1994 decision by the 5th Circuit Court of Appeals that allowed the state to regulate gaming on tribal lands. The Alabama-Coushatta tribe has filed an amicus brief in the pending case. Both tribes were restored in 1987 and they are seeking to continue and expand gaming operations. LV Sands has hired at least 10 powerbroker lobbyists seeking to bring commercial casino gaming to urban areas in Texas. These legislative activities in Austin will seek outcomes in 2022. Both the legislative and legal initiatives promise critical outcomes that can change the face of the industry in Texas and surrounding states.
Additionally, many states with tribal casinos will have expansions, grand openings or ground breakings planned for 2022. These states include Virginia, North Carolina, Oklahoma, Illinois, Nebraska, California, and Michigan. New construction and expansion activities are expected to exceed previous years' except in the years when major new markets opened. Many tribal casinos in jurisdictions that have authorized sports betting or will authorize sports betting will have launched or will soon launch sports betting programs. At least 18 of the 32 states that have legalized sports betting have tribal governments with gaming operations.
Tribal gaming was once opposed by some Nevada interests. This is no longer the case as many successful gaming companies are operating tribal casinos or will be in the near future. Most significantly, tribal governments are now buying and operating casinos in Nevada including well-known operations on the Las Vegas Strip. Tribal governments are also opening gaming operations internationally and more are on the drawing board.
The Indian gaming industry is presently larger and more dynamic than at any time in history. The sector is expanding at dramatic rates in all categories of gaming activities. This is an inordinately exciting time to be involved in all aspects of the industry. Tribal leaders and tribal operations executives are to be congratulated for bringing the industry to this level of importance and success. The best is yet to come.
Knute Knudson is Vice President of Global Business Development and Tribal Ambassador for IGT. He can be reached by calling (775) 448-1528 or email [email protected].