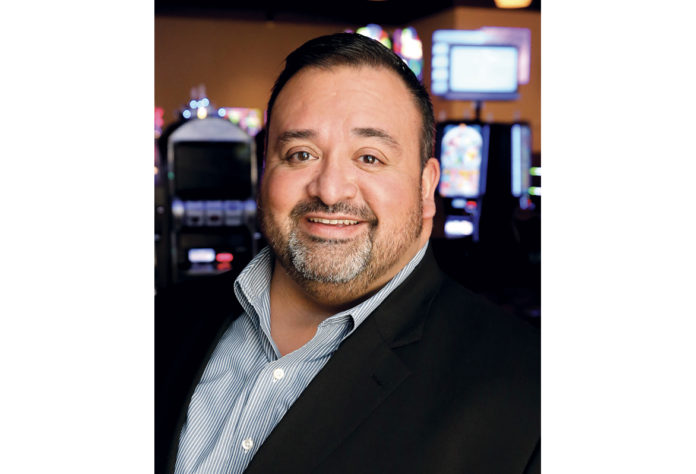 Jose Flores, VP and General Manager
Gun Lake Casino
gunlakecasino.com
THE LAUNCH: We were thrilled to announce the official opening of Gun Lake Casino's sportsbook, which took place on October 3, 2020. Our dedication to providing an exceptional sports betting experience stems from our continued reputation of top-quality entertainment. After much planning, a partnership between Gun Lake Casino and Parx Casino was established to provide a superior sports betting experience for West Michigan. As these gaming options are new entertainment avenues for those in Michigan, the collaboration with a leader in the gaming industry ensures the new experience would be seamless and fun for all guests. The Gun Lake Casino Sportsbook allows bets to be placed on a diverse range of sports. Guests can wager on their favorite sports, including football, basketball, baseball, golf, hockey, soccer, boxing, mixed martial arts, tennis and more. The sports betting action takes place at Stage 131 Sportsbook and Lounge, which offers a comfortable atmosphere with uninterrupted views of dozens of full-view televisions, allowing for the perfect sports entrainment experience. For guests' convenience, sports bets may be placed at the betting counter inside Stage 131 Sportsbook and Lounge or at self-serve kiosks located throughout Gun Lake Casino.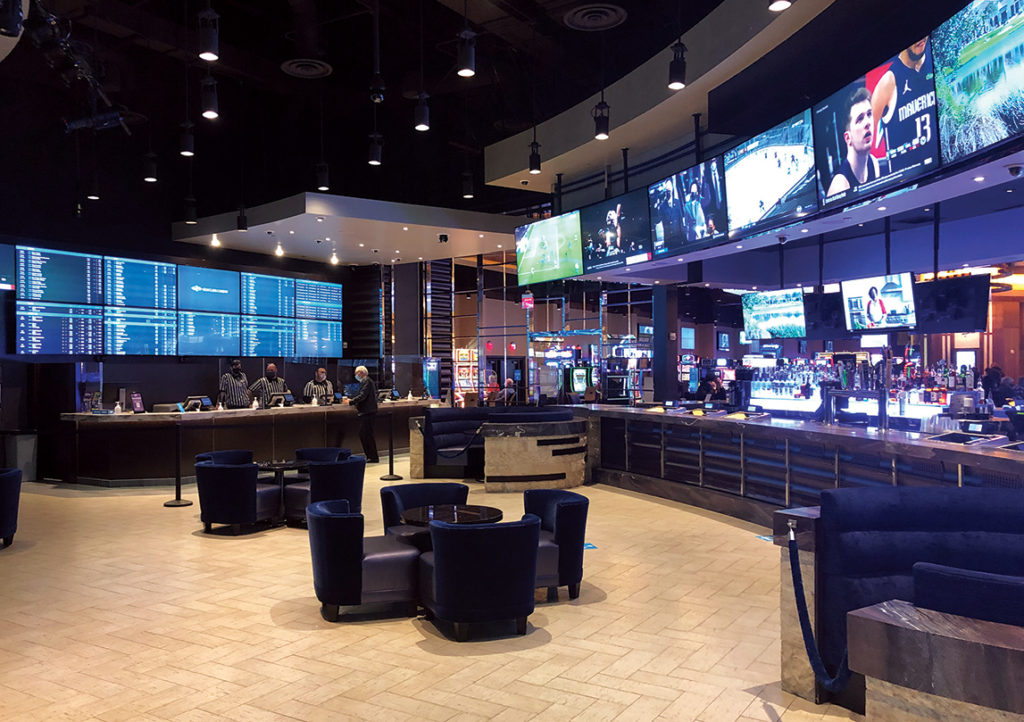 REACTION: From the beginning, we have been motivated to offer our casino guests and all Michigan residents the ultimate experience with the new entertainment offering of sports betting. We have fully staffed Stage 131 Sportsbook and Lounge with experienced sportsbook writers to support guests who are new to this entertainment option, welcoming all levels of experience to join in on the fun. Since the opening of the Gun Lake Casino Sportsbook in October, there has been much enthusiasm from our guests. Opening the Gun Lake Casino Sportsbook during the pandemic has certainly shifted our initial vision for daily operation. Our team has worked hard to successfully create a fun and safe atmosphere while following our "Play It Safe" initiative. To protect the health of our team members and guests, we have implemented the requirement of masks, temperature checks, COVID-19 symptom screenings, clear barriers at the sportsbook counter, social distancing floor markers and safety glasses for our team. To prevent the formation of lines or unnecessary crowding, Gun Lake Casino also monitors the number of guests inside Stage 131 Sportsbook and Lounge.
THE FUTURE: At Gun Lake Casino, we make it a top priority to address the needs of our guests and team members. We have witnessed the excitement that sports betting has brought to Michigan, and we cannot wait to fulfill our future plans for sports betting at Gun Lake Casino to expand online. Right now, we are only in the first step of our phased approach with sports betting. Our onsite offerings will soon be followed by online sports betting at a future date. As Gun Lake Casino continues to expand, so will the opportunities to enhance these new entertainment offerings. Included in our current $100 million expansion, expected to reach completion in 2021, is a new venue that will double the size of the current Stage 131 Sportsbook and Lounge, adding more seating, more televisions, an outdoor patio and new dining service in addition to two new dining venues.