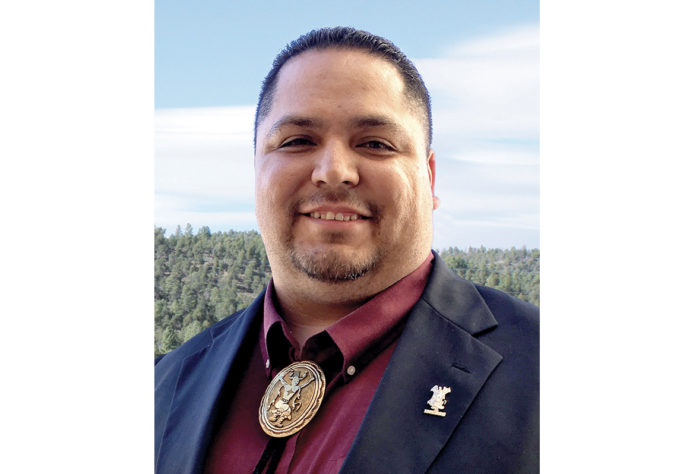 Frizzell J. Frizzell Jr., COO
Inn of the Mountain Gods and Casino Apache
innofthemountaingods.com
casinoapachetravelcenter.com
THE LAUNCH: The Sportsbook at the Inn powered by William Hill opened at Inn of the Mountain Gods on July 25, 2019. The grand opening was celebrated with a ribbon cutting ceremony and a ceremonial first bet by UFC superstar Holly Holm. With the rise in popularity in sports betting, we knew that adding a William Hill sportsbook would only bolster our wide array of amenities and further our reputation as being a premier resort destination that has something for everyone. The Sportsbook at the Inn coupled with our Big Game Sports Bar gives our guests a place to watch their favorite sports with their friends and family and partake in the exciting world of sports betting.
REACTION: Overall, our guests have been very receptive and positive about our sportsbook addition and have traveled from all over the surrounding areas since our opening to get in on the action. We have received a lot of positive feedback regarding our sportsbook team's willingness to explain how to set a wager and all of the different types of betting available. Since the pandemic, we have enforced social distancing and health mandates that have reduced foot traffic, but with our payout structure and support on educating first-time betters, we still had a good turnout for the Super Bowl this year. By making our guests feel safe and comfortable, we have been able to experience growth even through these uncertain times and are looking forward to our first NCAA tournaments since the sportsbook has been open.
THE FUTURE: As we begin to adjust to the new normal, we are hopeful that our wide array of amenities and world-class service encourage visitors to experience everything Inn of the Mountain Gods has to offer. The sportsbook is conveniently located right on the casino floor so our players can be surrounded by action on the large-screen TVs and immersed in the gaming atmosphere. Additionally, our Big Game Sports Bar is just a few steps from our sportsbook, which allows players to enjoy a meal while watching the sport they have just wagered on, as well as to hop on over for a last-minute prop bet.