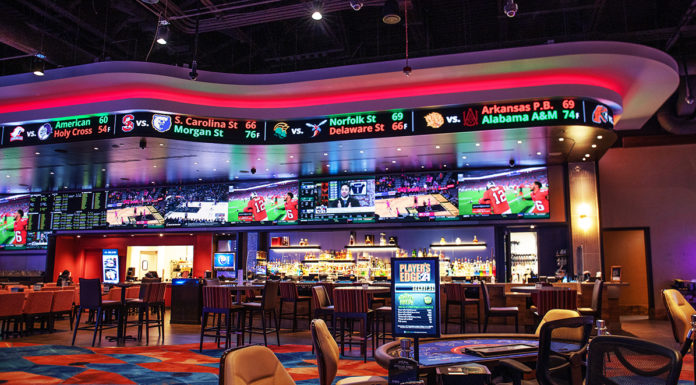 AIRWAY HEIGHTS, WA – Spokane Tribe Casino has continued its first phase of expansion by opening a retail sportsbook through a partnership with Caesars Entertainment, which brings Caesars Sportsbook to its property.
"As we look toward the completion of our first phase of expansion, this partnership is an important component for us as a growing casino," said Carol Evans, Chairwoman of the Spokane Tribe of Indians.
"We are excited to partner with Caesars Sportsbook to offer in-person sports betting in our new state-of-the-art sportsbook utilizing Caesars' betting platforms that offer hundreds of ways to wager on sports," said Javier De La Rosa, General Manager of the Spokane Tribe Casino. "This partnership also allows us to bring a new type of guest to the property while offering expanded gaming options for all players."
Caesars Sportsbook at Spokane Tribe Casino also features a brand-new dining option as part of its dedicated space in the casino. Players can now place their bets at the sportsbook, which was completed in time for Super Bowl LVI.