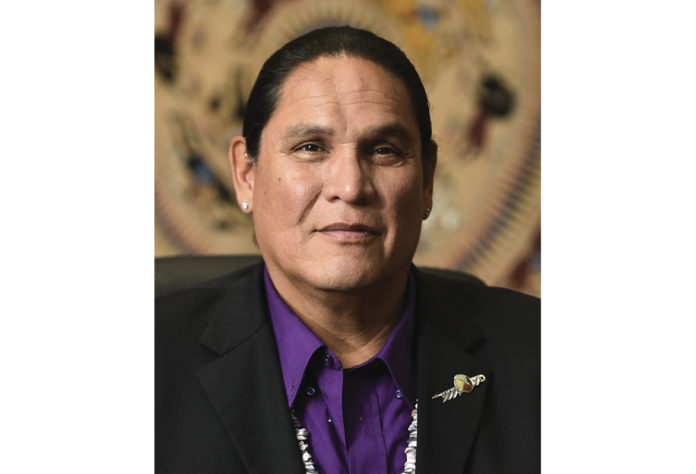 by Ernest L. Stevens, Jr.
Americans face the darkest hours in generations. We are up against a triple threat: a public health catastrophe, an economic collapse, and a reckoning with racial injustice and inequality.
While veiled in political strife, the January 6, 2021 domestic terror attack on the U.S. Capitol was grounded in racial hatred, conspiracy theories, and lies. The individuals involved in the riot sought to undermine the very fabric of our democracy.
At the same time, the horror that America witnessed on January 6th coincided with record-breaking levels of deaths and hospitalizations in the U.S. caused by the COVID-19 pandemic. In January, the U.S. averaged more than 4,000 deaths and more than 245,000 new infections on a daily basis due to the virus. In addition, more than 10 million Americans remain unemployed because of the pandemic.
In the wake of this strife, our nation is shaken, but we are not deterred. America is at a crossroads. The failure of leadership that has stoked hatred, conspiracies, and ignorance has forced America backwards.
But there are many signs of hope and light to turn to and lead us forward. The pieces are in place to move America forward. We stand with President Biden who has repeatedly stated, "Never bet against the American people."
First and foremost, we must immediately unite to vanquish the pandemic, reopen our economy, and rebuild America.
This virus continues to disproportionately inflict harm on the health and economies of Native communities. The CDC reports that on a per capita basis, Native Americans have the highest COVID-infection, hospitalization, and death rates of any community in the nation.
From an economic standpoint, each of our 450-plus Indian gaming operations ceased operations to prevent spread of the virus in our communities. Many tribal gaming operations remain either closed or operate at extremely limited capacity. It is estimated that tribal government-owned enterprises will sustain 35% revenue losses in 2020 alone – with revenue losses totaling more than $30 billion before a full recovery to 2019 revenue levels. These lost government revenues mean that it will be more difficult in the coming years for tribal governments to provide essential education, health, housing and safety to Native citizens.
While Congress has taken some steps, much more must be done. Indian Country needs additional government assistance to quickly distribute vaccines and restore some semblance of normalcy to our reservations.
We look forward to working with the Biden-Harris Administration and the Members of the 117th Congress to quickly enact a COVID-relief package that will expedite and help facilitate vaccine distribution, additional resources for provision of Indian health care, and added resources to stabilize tribal economies through the coming months while we wait for the vaccines to take full effect.
From Indian Country's perspective, the next COVID-relief package must include additional funding for the Coronavirus Relief Fund. Tribal leaders nationwide have voiced their support for an additional $20 billion for tribal governments through the CRF with important changes that make funding more flexible to replace lost revenues and respect the local decision-making of tribal leaders, and extend the deadline to spend down the funds. We also urge Congress to enact broader economic relief in the form of new Paycheck Protection Program funding as well as proposals to help tribal governments with needed liquidity that enables tribes to hit the pause button on financial pressure in the short term, so that they can ride out this pandemic and recover in the long term.
Equally if not more importantly, all Americans must confront head on the division in this country that has brought our nation to this period of darkness. Indian Country has sadly lived with and dealt with division, racism, and oppression for generations. When it's given oxygen, Indian Country has felt the effects: genocide, loss of homelands, forcible removal of Native children to government-run boarding schools, and the policies of assimilation and termination. America, just like Indian Country has, will recover from these dark days, but only through unity and a sense of common purpose and will.
To this end, we again stand with President Biden who said that now is the time "to see each other again – to listen to each other again." President Biden wisely stated that, "The refusal of Democrats and Republicans to cooperate is… a decision… and if we can decide not to cooperate, then we can decide to cooperate. I believe that this is part of the mandate from the American people. They want us to cooperate. That's the choice I'll make. And I call on the Congress, Democrats and Republicans alike, to make that choice with me."
So again, we take comfort in the light that lies ahead. In the coming weeks, we will hopefully see much wider distribution of the many COVID-19 vaccines that are being approved.
America will see the seating of the first Native American cabinet official in the history of the United States. Representative Debra Haaland's appointment as Interior Secretary is a historic opportunity to turn the page and open a new era for Native Nations to work in true partnership with the U.S. to improve the lives of reservation residents.
We know that none of this will happen without hard work, perseverance, and focused dedication. Every new year brings with it hope and determination to improve our lives, our communities with an outlook to the new opportunities that lie ahead. The National Indian Gaming Association, our Member Tribes, and all of Indian Country are energized.
We are ready to get to work. We pledge to help bring light with diplomacy and respect to lead our Nation forward out of this darkness.
Ernest L. Stevens, Jr. is Chairman of the National Indian Gaming Association. He can be reached by calling (202) 546-7711 or visit www.indiangaming.org.