Tribal casino spas are a popular amenity for guests looking to wind down and relax. Boasting exceptional luxury products and services, they offer guests the ultimate resort experience. This month, we highlight tribal casino spas in Michigan, Mississippi and Alabama and showcase the unique features they have to offer.
Soaring Eagle Spa & Salon
Soaring Eagle Casino & Resort
Mt. Pleasant, MI
soaringeaglecasino.com/resort/spa
Year built: 1998
Approx. 2,400 sq. ft.
6 treatment rooms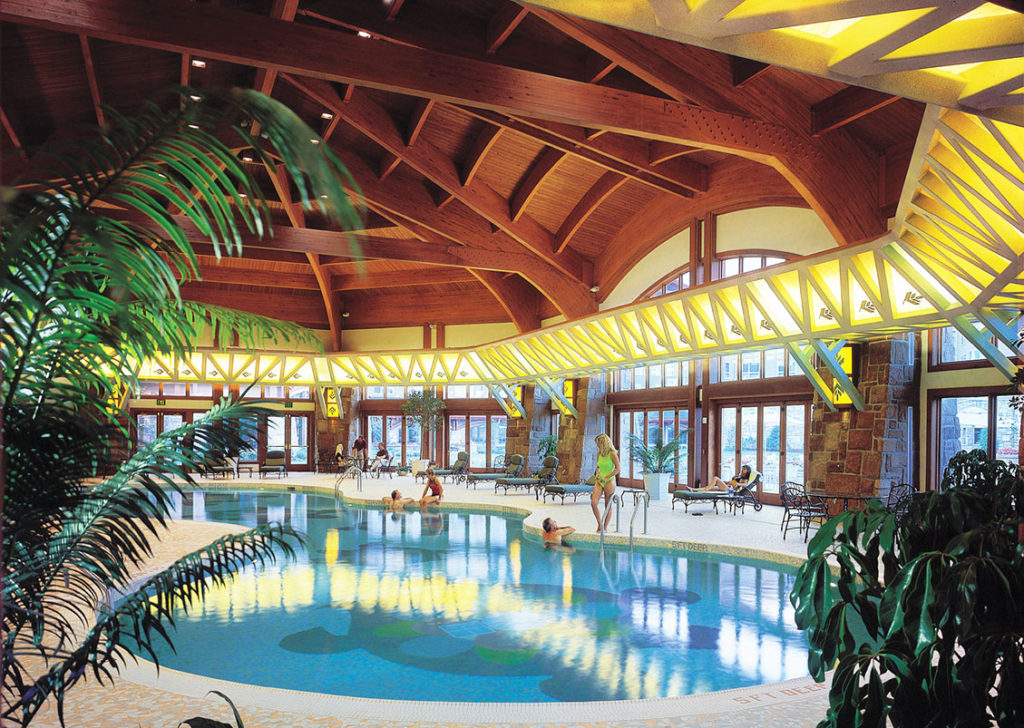 Soaring Eagle Spa & Salon operates inside of Soaring Eagle Casino & Resort in Mt. Pleasant, MI. Soaring Eagle Spa & Salon offers a relaxing and unique experience where guests can get away from the hustle and bustle of everyday life. The Spa & Salon offers six treatment rooms, four salon stations, three pedicure stations, three manicure stations and two eucalyptus steam rooms.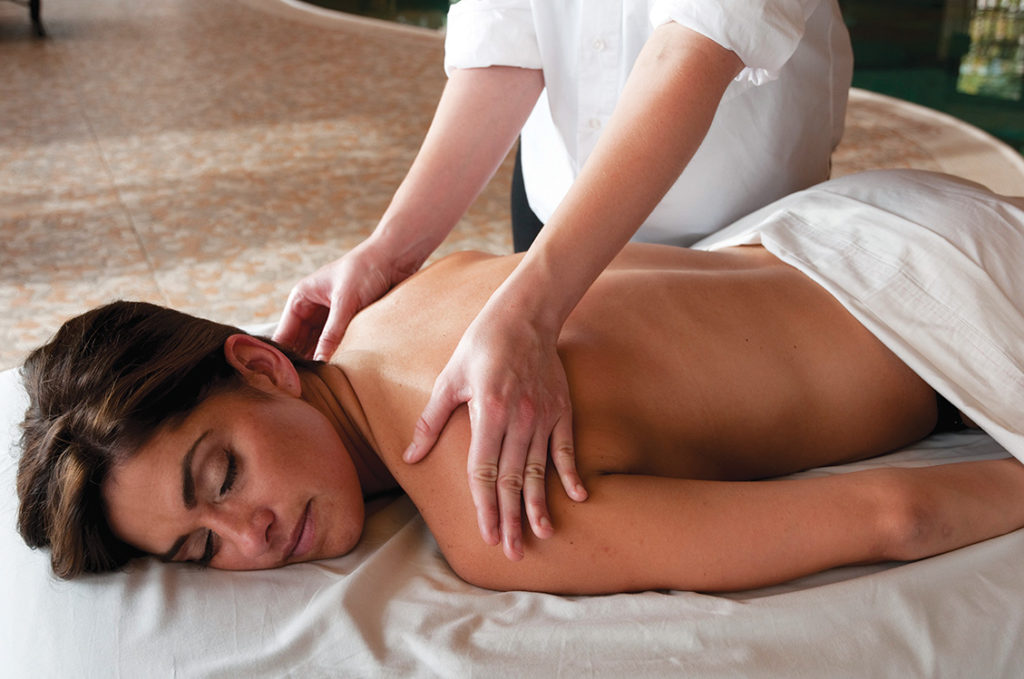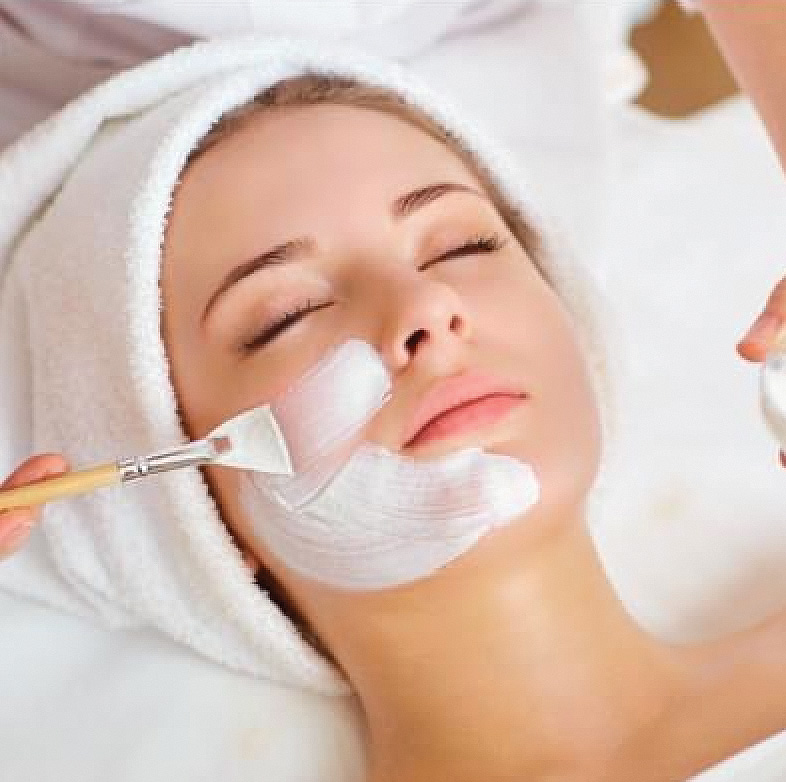 Each month, the Spa & Salon offers treatment specials that follow the seasons, as well as the standard treatment options provided at the Spa & Salon. For example, a chocolate massage and chocolate oil wrap were offered throughout the month of February and a Dreamsicle Wrap will be offered throughout the month of March. Some of the standard treatments offered include Hot Stone Therapy, Heavenly Hemp Wrap, a variety of massages and facials with optional upgrades, hair services, manicures and pedicures, and waxing services.
While visiting the Soaring Eagle Spa & Salon, guests will also have access to the indoor pool and hot tub as well as the
outdoor hot tub (open year around). Guests also have the option to purchase a glass of wine to enjoy during their services and will also be given a commemorative wine glass to take home. The Soaring Eagle Spa & Salon is open Monday through Saturday 9:00am to 5:00pm and reservations are suggested.
Spa and Salon at Pearl River Resort
Silver Star Hotel & Casino
Choctaw, MS
pearlriverresort.com/amenities/
spa-salon
Year built: 1994
Approx. 7,300 sq. ft.
4 treatment rooms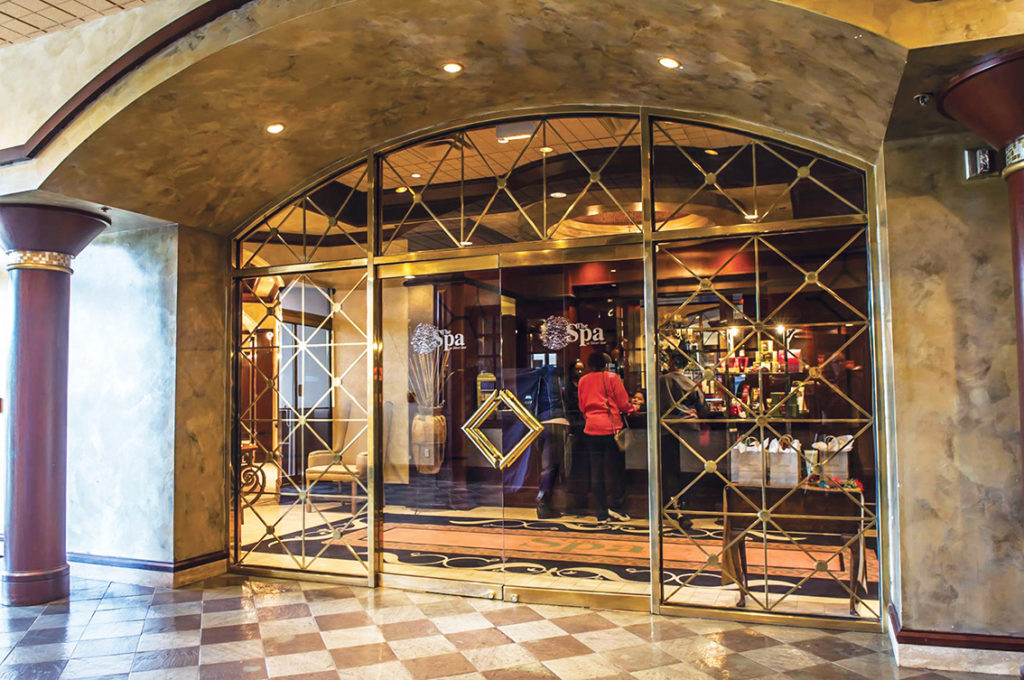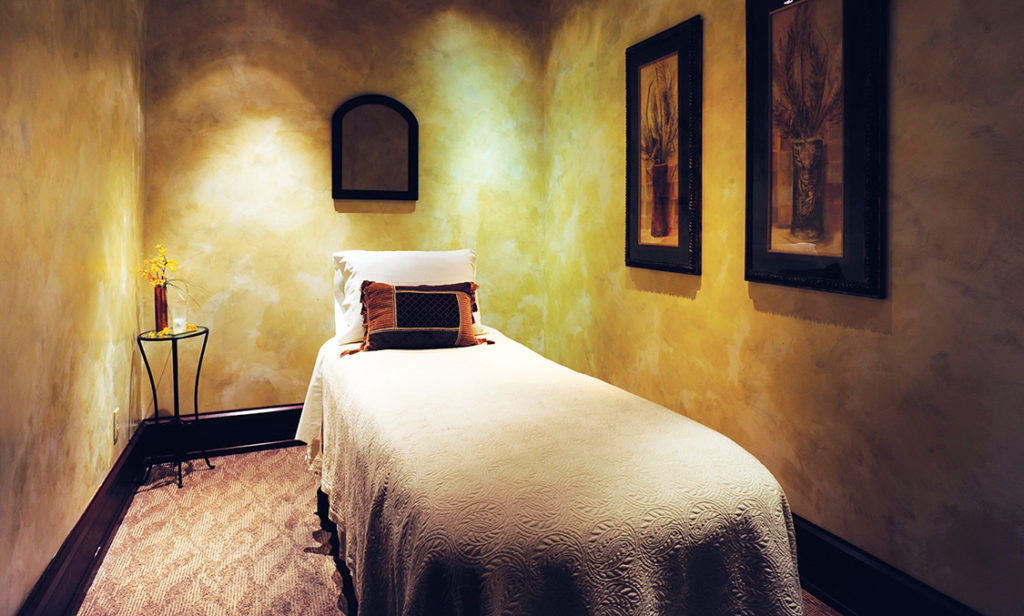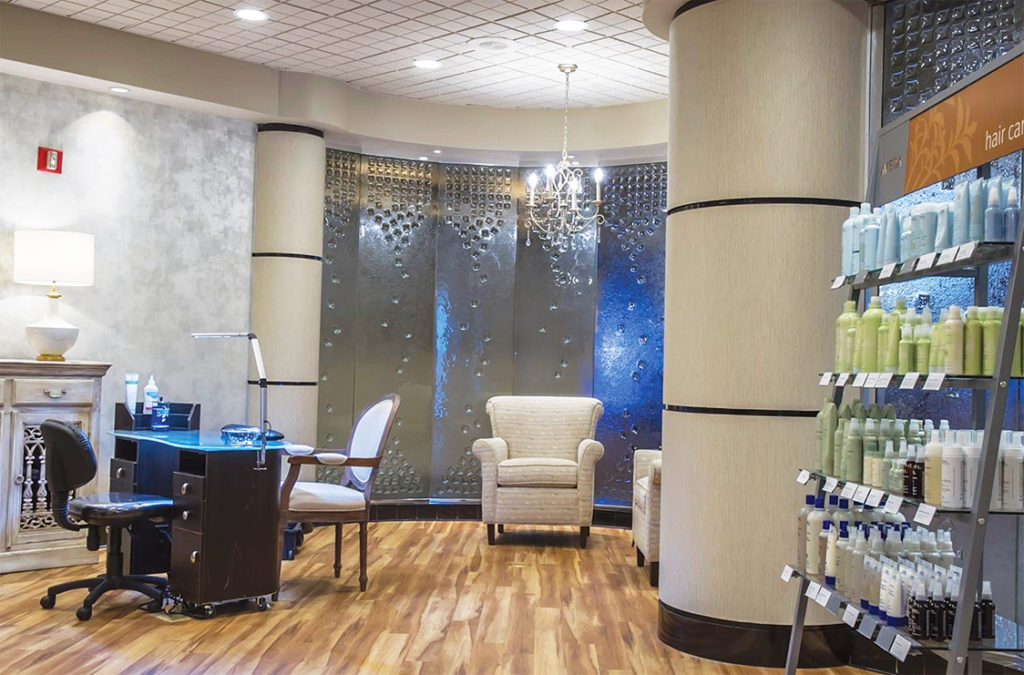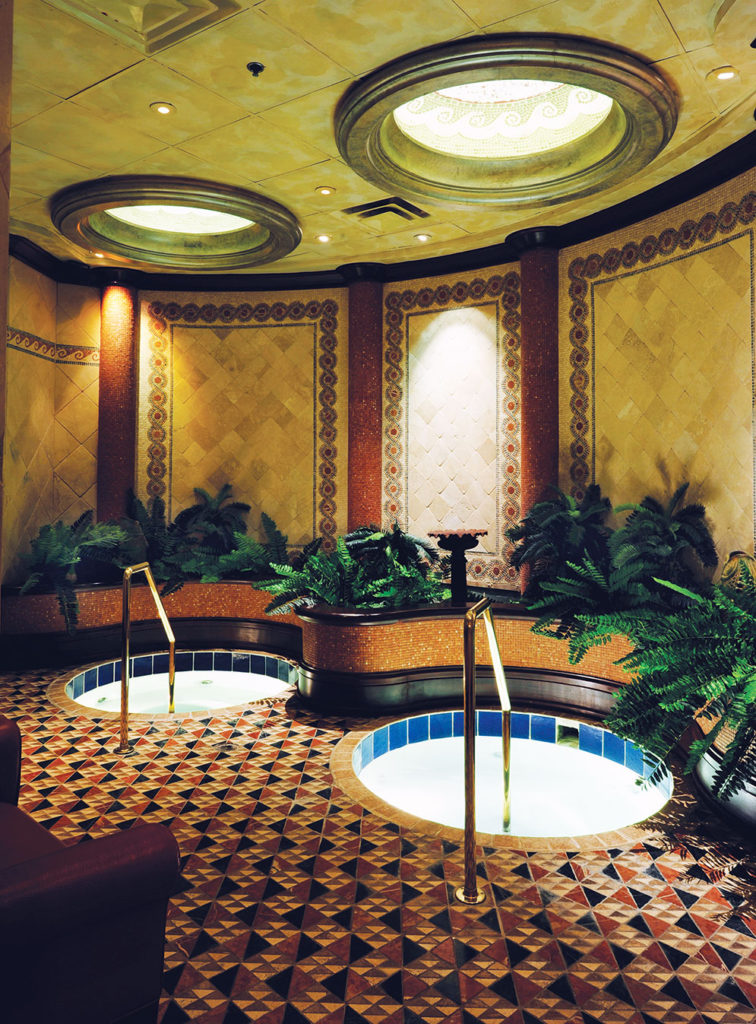 Immediately upon entering the beautiful Spa and Salon at Pearl River Resort, the atmosphere changes from the exciting and fast paced casino action to a relaxing and rejuvenating ambience. The guest experience begins with Aveda's signature Elemental Nature Questionnaire, where spa specialists will help determine the optimum treatments and products for the guest.
The spa features various professional techniques, including Swedish massage, therapeutic and sports rubdowns, aromatherapy, and a variety of exotic facial and body treatments. Amenities include soothing steam baths, a whirlpool, and a sauna. To top off the experience, guests may choose to visit the salon for a selection of nail treatments, waxing, and hair designs. In addition to the Spa and Salon, Pearl River Resort maintains a fitness center complete with treadmills, weights and stationary bicycles. The result is a holistic spa experience that promotes wellness, creates balance, and stimulates mind and body recovery.
The Spa at Wind Creek
Wind Creek Atmore
Atmore, AL
windcreek.com/atmore/resort/spa
Year built: 2009
Approx. 15,000 sq. ft.
8 treatment rooms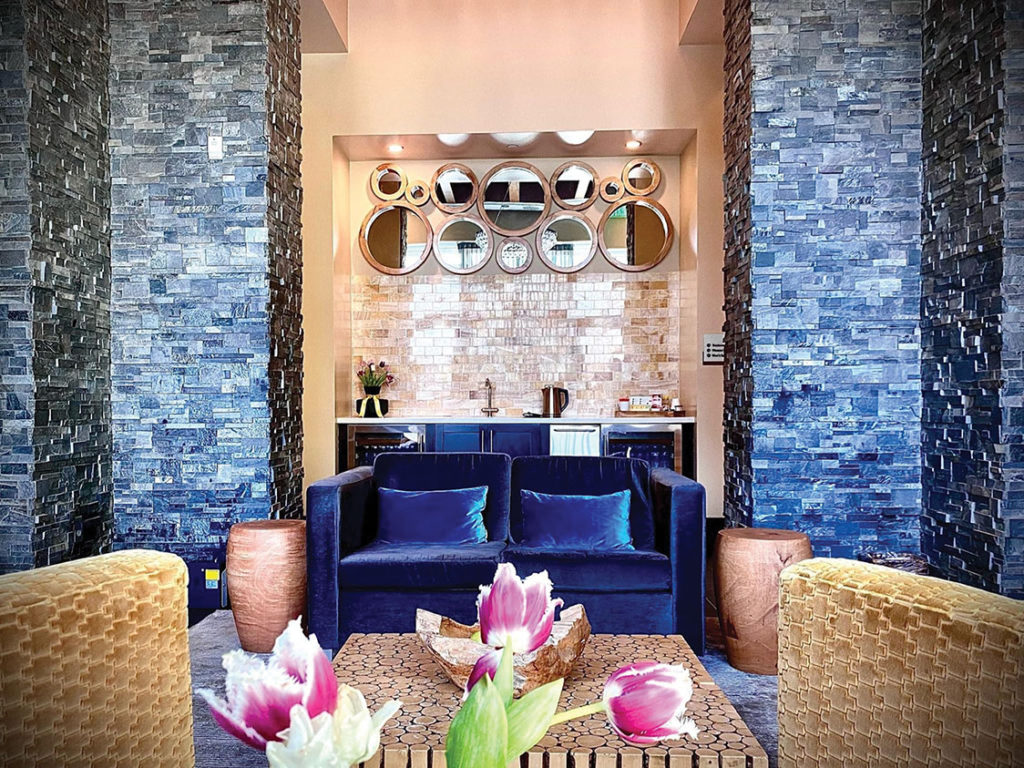 The Spa at Wind Creek is a state-of-the-art 15,000 sq. ft. facility with eight treatment rooms offering relaxation, detoxification and rejuvenation. The modern spa décor features natural stone and tile as well as rich, dark flooring and contemporary accents. The Spa at Wind Creek amenities include a lounge area, a beautiful cascading whirlpool, a cedar sauna, a steam room, co-ed lounge and a pool located on the spa's terrace.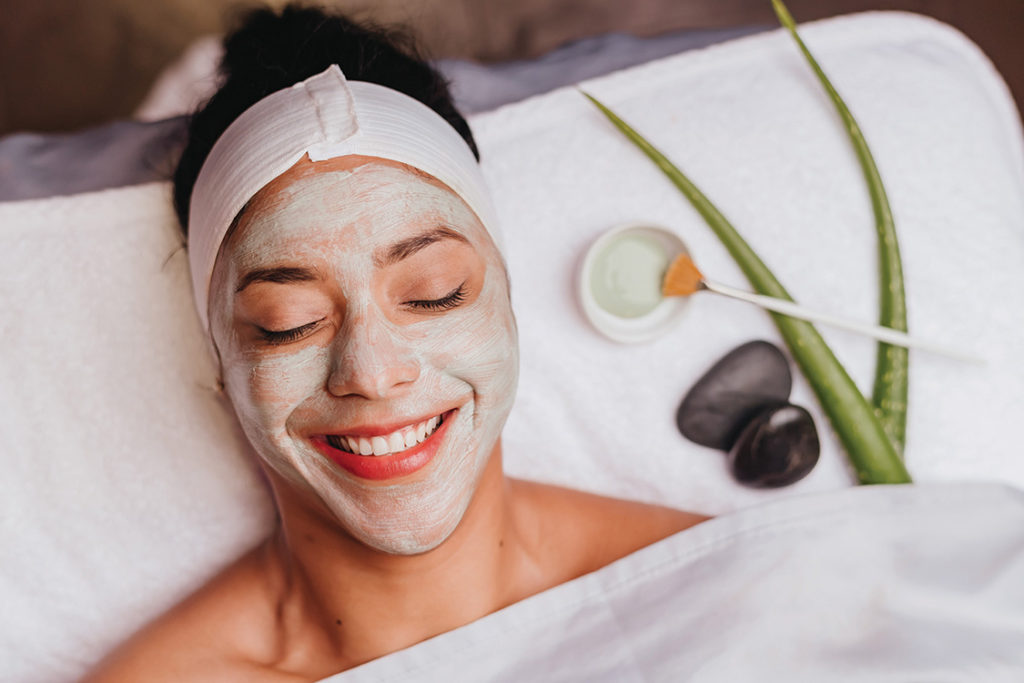 Upon entering the spa, guests will instantly leave their outside stressors at the door. The gentle fragrance of the spa's signature scent pairs well with soothing music to promote instant relaxation. Spa attendants are always on-hand to assist and make treatment recommendations.
The spa menu is designed to create the perfect day for guests, which includes treatments such as massages, bath soaks, body scrubs and wraps, manicures, pedicures, facials, waxing, lash or brow tints, as well as spa packages. To enhance the overall experience, guest preference is always a top priority.
The Spa at Wind Creek offers Dr. Dennis Gross' award-winning skincare line as well as Pure Fiji, the South Pacific's secret for beautiful skin and hair. Dr. Dennis Gross' products deliver transformative improvement with the most optimized active ingredients for results without downtime. Pure Fiji's complete line of natural beauty therapies contain uniquely Fijian plant extracts, hand selected to guarantee the highest quality. Combining the best of ancient traditions with today's advanced technology, Pure Fiji provides captivating aromas, complete hydration and lasting results.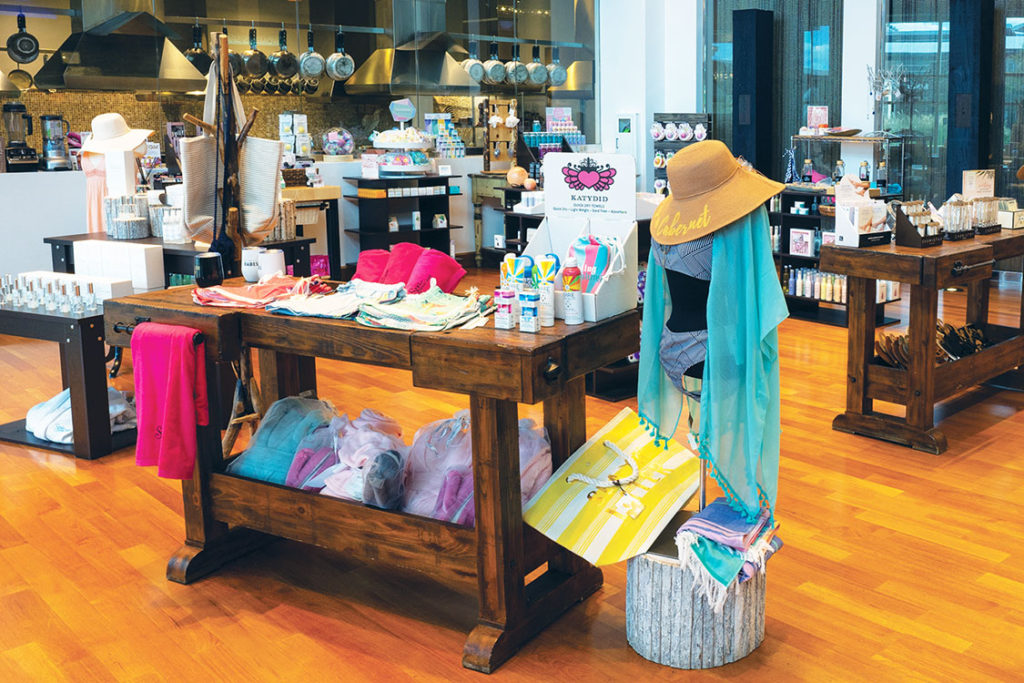 Open seven days a week from 7:00am to 8:00pm, the spa is located right outside Wind Creek Atmore's hotel, near a meditation garden for guests to enjoy. Spa day passes are also available to guests, which provide unlimited access to the whirlpool, cedar sauna, steam room, fitness center, and relaxation lounges. Spa discounts are available for certain services Monday through Friday as well as spa credits using tier points.
The Spa Reserve
Wind Creek Wetumpka
Wetumpka, AL
windcreek.com/wetumpka/resort/spa
Year built: 2020
Approx. 11,000 sq. ft.
9 treatment rooms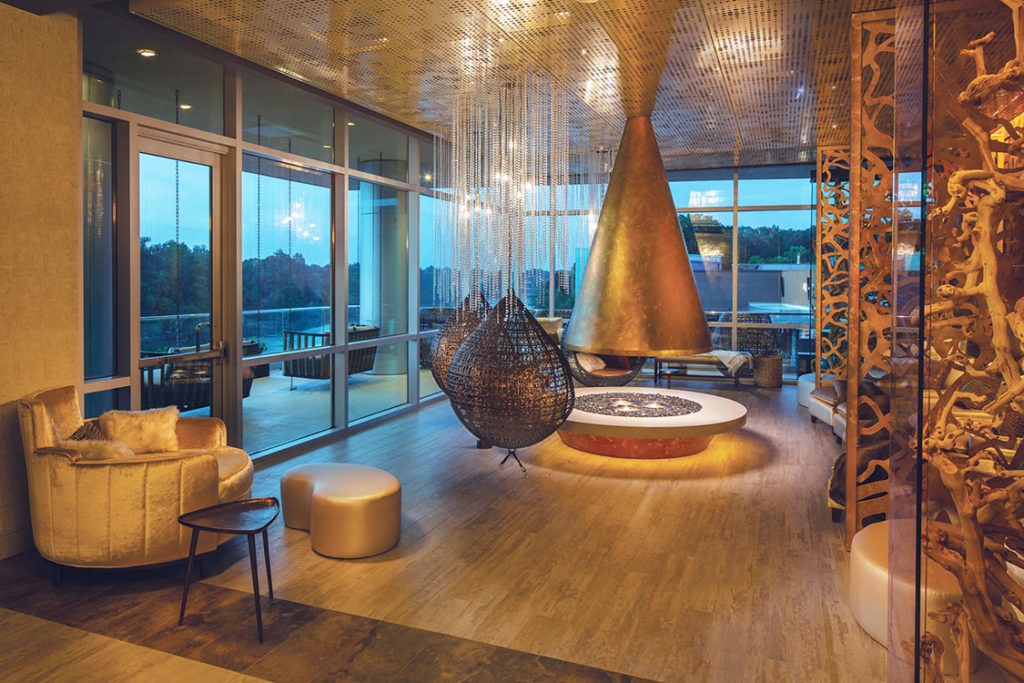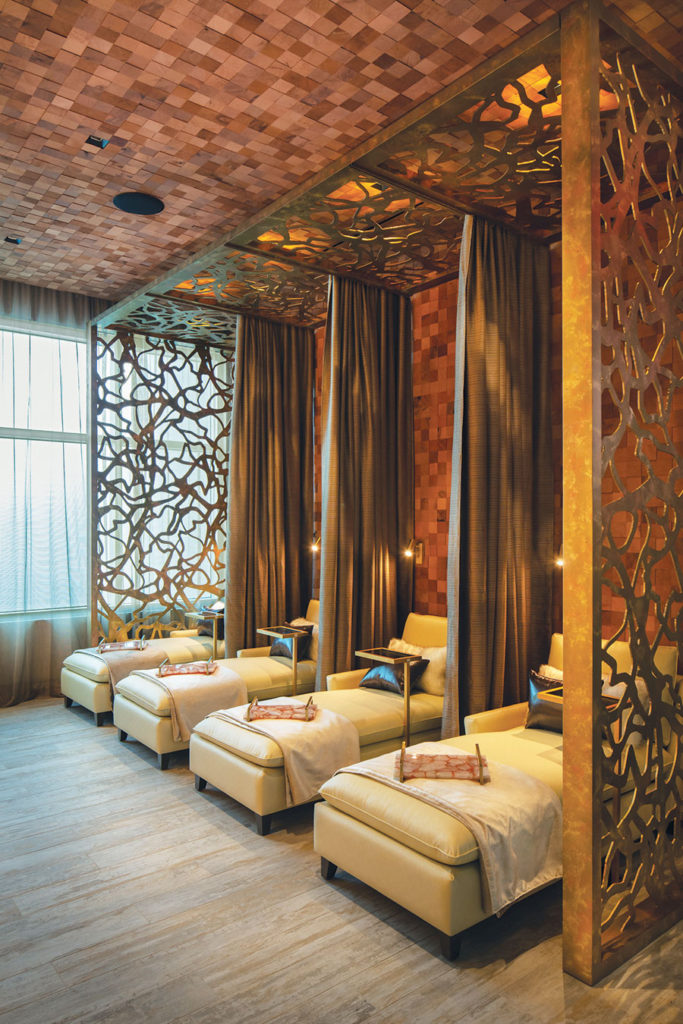 Boasting a unique blend of wine-inspired décor and nature-themed architecture in a state-of-the-art facility, The Spa Reserve allows guests to unwind, rejuvenate and escape in luxury.
Upon arrival, guests can expect to be greeted with a robe, spa slippers, and a certified staff who aim to provide service of the highest quality and integrity. The spa offers many treatments, including facials, massages, manicures, pedicures, and waxing. Full body treatments include the Hydrating Glow (a refining sugar body polish exfoliation), Wind Creek's Peaceful Escape (a slow beauty ritual that includes dry brushing and a mini massage), and Deep Sleep (a deeply relaxing treatment that relieves physical tension and an overstimulated mind). Spa packages are also available, which come with a signature wine flight. Additional amenities include steam rooms, saunas, outdoor seating, and a co-ed lounge with a large fire pit – perfect for post-service relaxation. The spa's sauna on the women's side features a vast Himalayan salt wall and a hot tub with a scenic view overlooking the Coosa River.
The spa also features the Sorella Apothecary line, which offers products including exfoliators, serums, toners, and masks – all of which are available for purchase.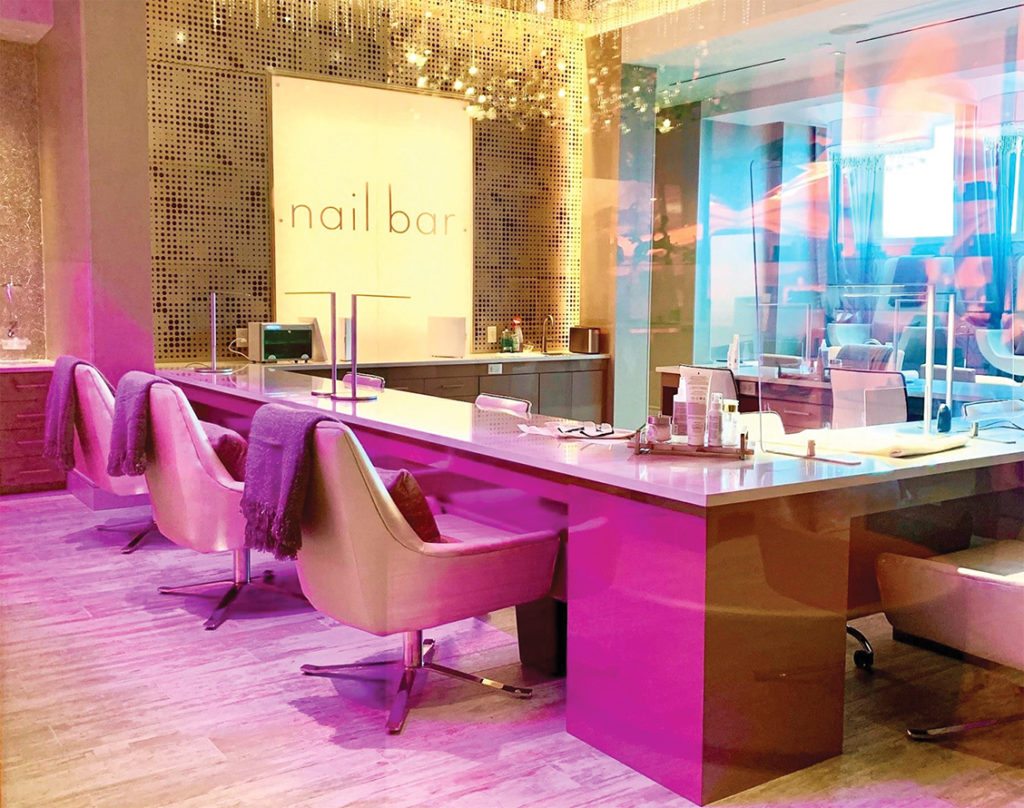 The spa's design is a product of Dale Partners, Jeff Barnes, and Yellow Goat Design. The elegant lighting fixtures, wine-inspired color palettes, and sculptures are stunning additions that seek to complement treatments and uplift. Nature-inspired themes work to transport guests into a world of relaxation and bliss where the stressors of every day melt away.

Open seven days a week, The Spa Reserve is located inside Wind Creek Wetumpka's hotel on the second floor.