Many tribal casino resorts feature premier spa destinations for guests wanting to pamper themselves in luxury. Here, we showcase several top-tier spas in the Southwest and what they offer to provide guests with the ultimate spa experience.
Hiapsi Spa at Casino Del Sol
Casino Del Sol
Tucson, AZ
casinodelsol.com/spa
Year built: 2011
Approx. 3,000 sq. ft.
5 treatment rooms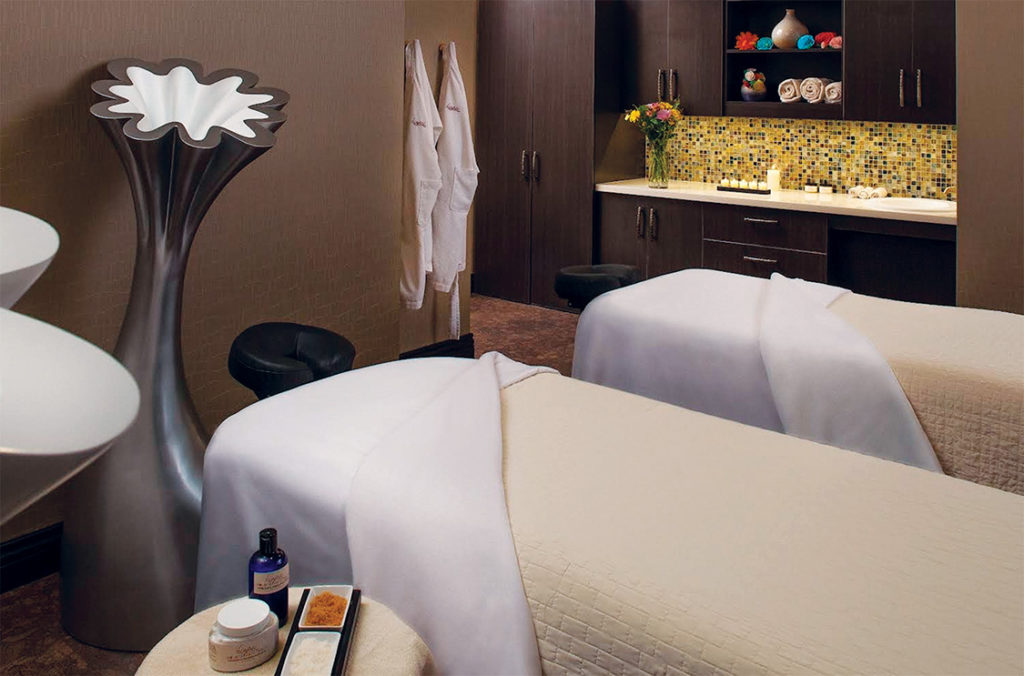 Hiapsi (Yop-See) is the Pascua Yaqui word for "heart and soul," an appropriate phrase to explain the physical and spiritual renewal that awaits guests at Hiapsi Spa at Casino Del Sol. The spa offers a number of treatments, many featuring healing herbs and traditional healers, surrounded by the amenities of a AAA Four Diamond casino resort.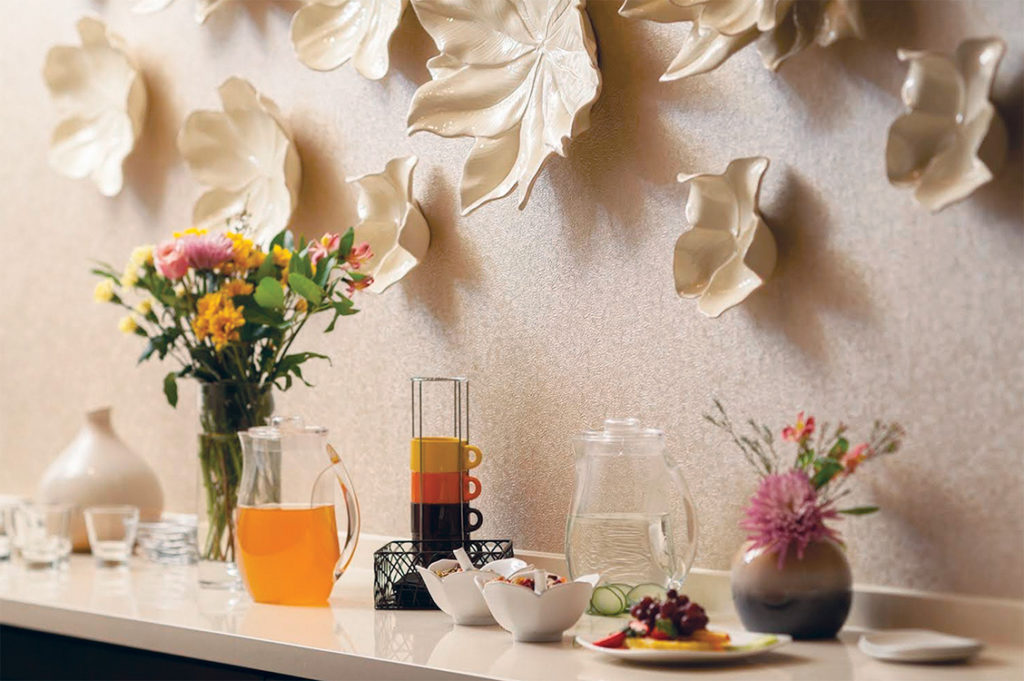 In a place where the sun shines 267 days a year, temperatures climb to the triple digits and rainfall averages 12 inches annually, keeping the skin protected and moisturized requires diligence. At the spa, the Pascua Yaqui Tribe generously share the beauty aids they've relied upon to mediate the harshest elements of living in
the desert.
In addition to timeless Yaqui health and healing rituals, the spa offers massage and bodywork, specialized skin and nail care, waxing and gentleman's services including the "Golfer's Massage" and "Man-icure."
Casino Del Sol's fitness center and oasis pool & patio are available to spa guests, meaning treatment could begin with a workout in the fitness room, followed by an herbal wrap or body scrub. Many offerings can also be enjoyed with a spouse or friend in the spa's double treatment room.
One selection unique to Hiapsi is specifically designed to reconnect the mind, body and spirit with Mother Earth. The Flower Ritual merges nature's healing herbs and acupressure massage with the power of aromatherapy. Copal, used in the practice, is a resin from local tree sap that is burned as a cleansing practice in the facial room to get negative energy out. Rosemary, cypress and locally harvested sage are also used in steaming, masking and moisturizing.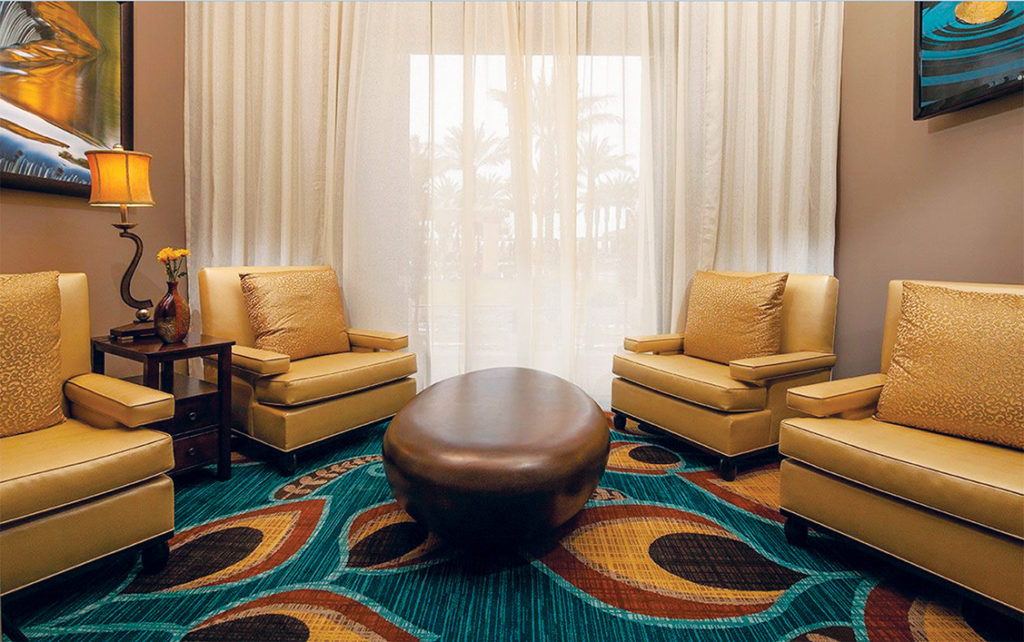 Additional experiences include an 80-minute Sage Purification and massage, the Southwest Aguacate Drench where nourishing avocado is used for ultimate hydration or the Golden Sol Mud Masque where a gentle Mesquite honey scrub exfoliates the skin before an application of Desert Golden Mud.
Even expecting mothers can receive specialized treatment from one of Hiapsi's licensed massage therapists. Pregnancy safe oils and a relaxing massage are sure to relieve body discomfort and stress, promoting deep breathing and comfort.
Skin treatments all feature nourishing botanicals and active ingredients, and skilled nail technicians provide natural nail care treatments using non-toxic Spa Ritual and Dazzle Dry polish as well as vitamin-infused Orly Gel applications.
The Spa at Harrah's
Harrah's Ak-Chin Casino & Hotel
Maricopa, AZ
caesars.com/harrahs-ak-chin
Year built: 2018
Approx. 3,000 sq. ft.
4 treatment rooms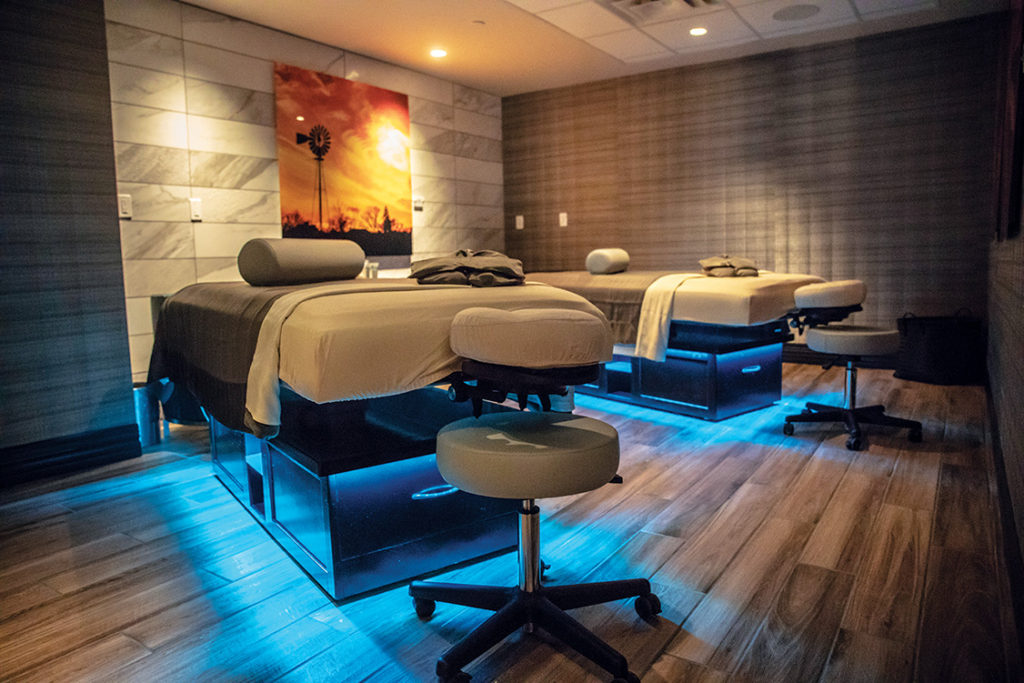 The Spa at Harrah's Ak-Chin is a healing space that guides guests through traditional and modern treatments while allowing them to reconnect with themselves in the majestic mountains of Arizona. The Spa's expert therapists take guests on a spiritual journey in a breathtaking setting leaving them feeling rested, restored, and rejuvenated.
The Spa features four beautifully appointed treatment rooms, including one couples suite and offers the renowned skin care brand Eminence for facial and body experiences and Farmhouse Fresh for other treatments. The Spa's expert therapists provide a wide array of revitalizing and invigorating services including a variety of massages, customizable with a choice of added enhancements and also available for couples; skin care focusing on facials with options to work on specific features such as eyes and lips; specialty body treatments and enhancements; nail care and waxing. There is also an express menu of treatments and services designed for those on-the-go who don't have a lot of time to spare, but still want to indulge themselves at The Spa.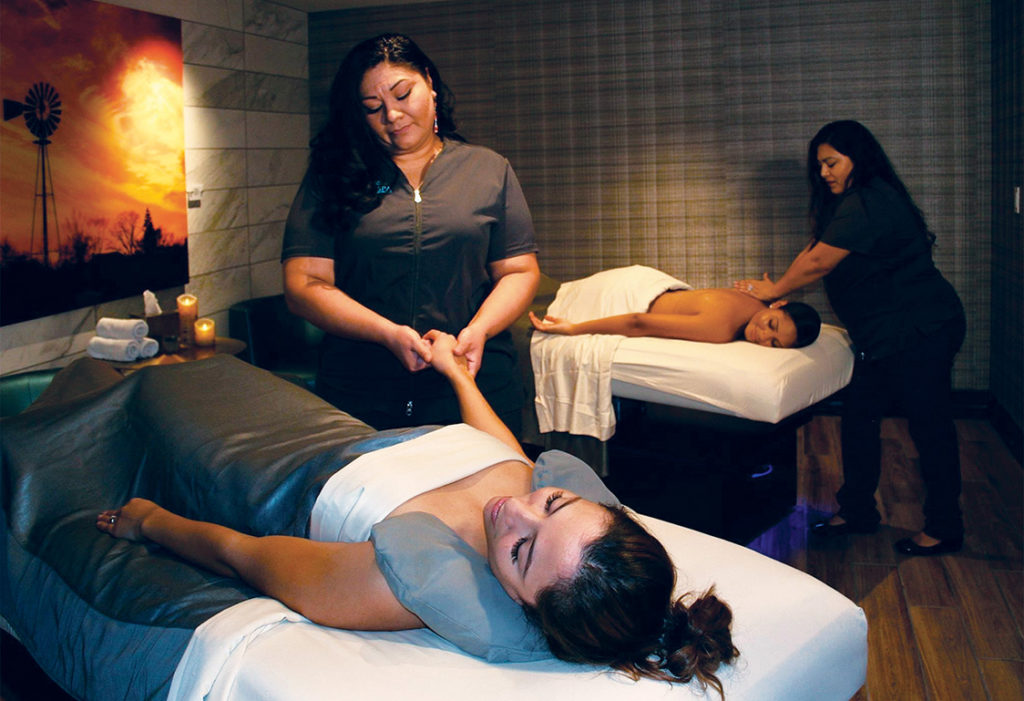 Specialty treatments worth highlighting at The Spa are the Fountain of Youth Facial, the Desert Stone Massage, and Under the Desert Moon nail care. The Fountain of Youth Facial is an 80-minute service to give skin an extra dose of care. Estheticians use a blend of products tailored for personal skin needs with an additional boost of hydration and healing for the ultimate glow after a deep exfoliation. The Desert Stone Massage uses the therapeutic properties of heated basalt stones and Swedish massage strokes to penetrate tight muscles, improving circulation and promoting a deep sense of well-being. The Under the Desert Moon nail care service begins with an Agave Nectar Luxe Soak to start followed by a luxurious Brandy Pear Sugar Scrub. A cool cactus toning gel is then applied leaving skin feeling firmed and toned. An exquisite Moon Dip Body Mousse is then applied to soften and hydrate skin. This service is offered as a manicure or pedicure with an option to upgrade to gel polish.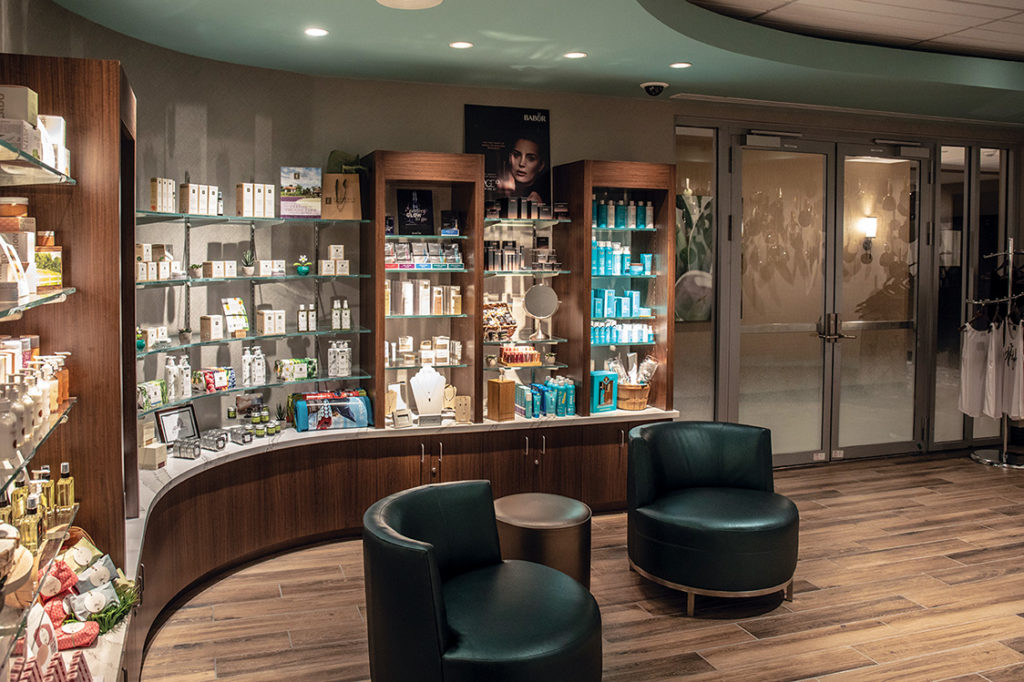 After some pampering and relaxation, guests can then enjoy the rest of the day at the pool with the purchase of any service at The Spa. Reward Credits can be used to purchase treatments/services and are redeemed at 1:1 ratio.
The Spa at Talking Stick
Talking Stick Resort
Scottsdale, AZ
talkingstickresort.com/spa
Year built: 2010
Approx. 13,000 sq. ft.
11 treatment rooms (including couples suite)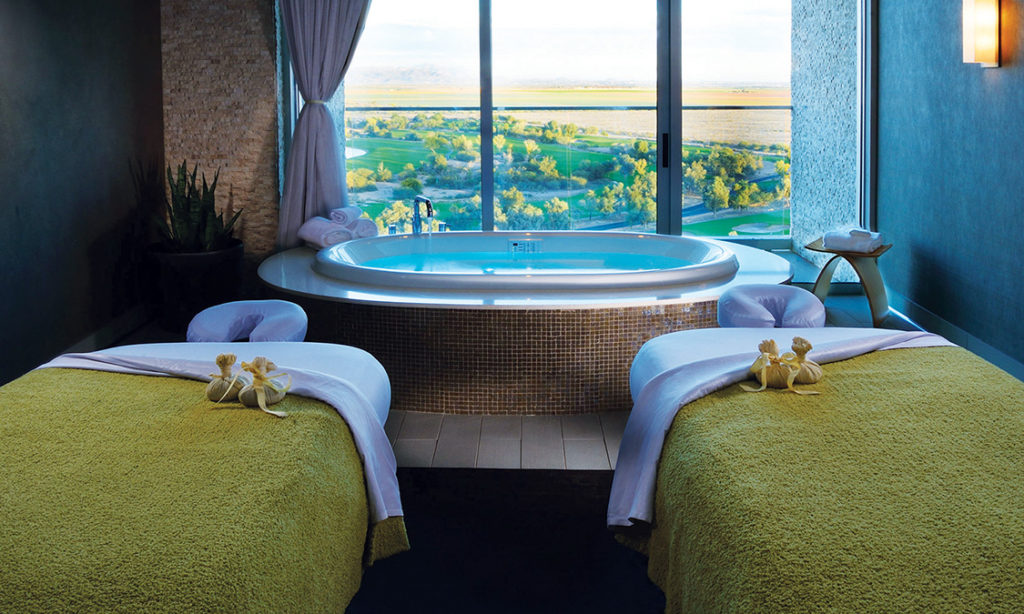 The Spa at Talking Stick is a luxurious open-air space that encompasses much of the property's 14th floor. Voted one of the 10 best spas in Scottsdale by USA Today, it features private rooms with unparalleled views of the Valley. The Spa boasts 11 private massage rooms (some with soaking tubs), steam and sauna areas, relaxation and serenity lounges, and an advanced fitness training facility. Designed to capitalize on the stunning viewings surrounding the resort, The Spa features floor-to-ceiling windows throughout, a large scenic outdoor terrace overlooking the majestic Arizona landscape and an indoor tranquility space.
Beyond the beautiful setting, The Spa at Talking Stick features treatments inspired by the Salt River Pima-Maricopa Indian Community including the River Stone & Birchwood Massage, which uses native wild chaparral oil, and the Mesquite Bean Body Melt with proprietary Pima mesquite bean polish.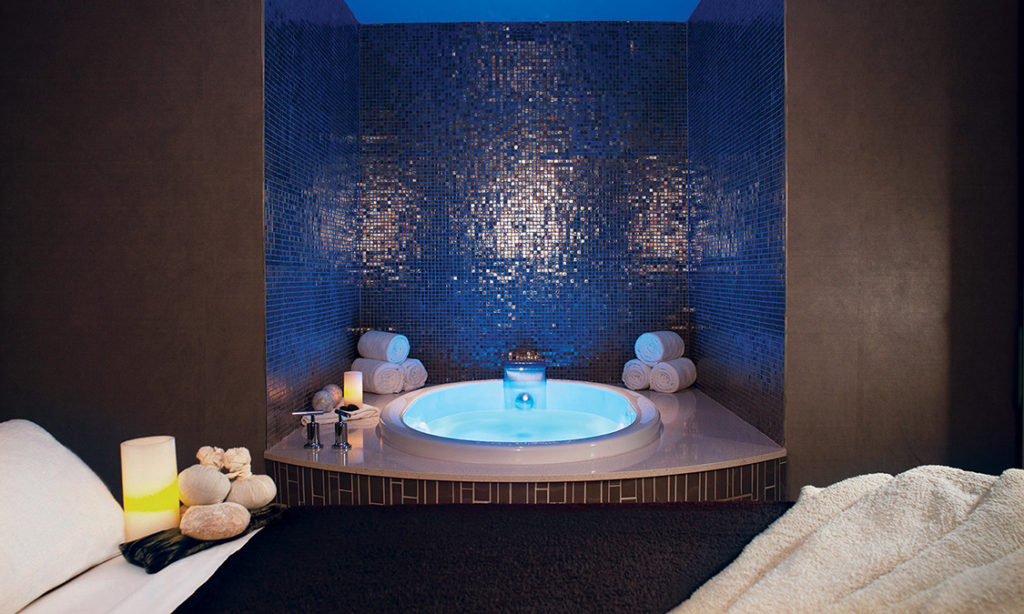 In addition to body treatments, The Spa offers a wide variety of natural and unique facials such as the Hydro-Marine Jelly Quench, which uses marine algae and hyaluronic acid, delivering essential moisturizing benefits directly into the skin to give it a dewy glow. For those who want a quick, on-the-go rejuvenation, The Spa offers Melt Away Minis – a menu of 20-minute body and skin treatment packages such as the Detox Dry Brush, which stimulates the lymphatic system, exfoliates skin, and boosts circulation using a body brushing technique.
At The Spa, any massage or facial can be shared as a couples treatment inside the couples suite. The Soak & Champagne for Two can enhance the experience even more by adding a luxurious hydro-tub soaking ritual before treatment and includes a champagne toast. A variety of manicure and pedicure treatments are offered as well and include desired nail shaping, detailed cuticle clean-up and polish or buff-to-shine.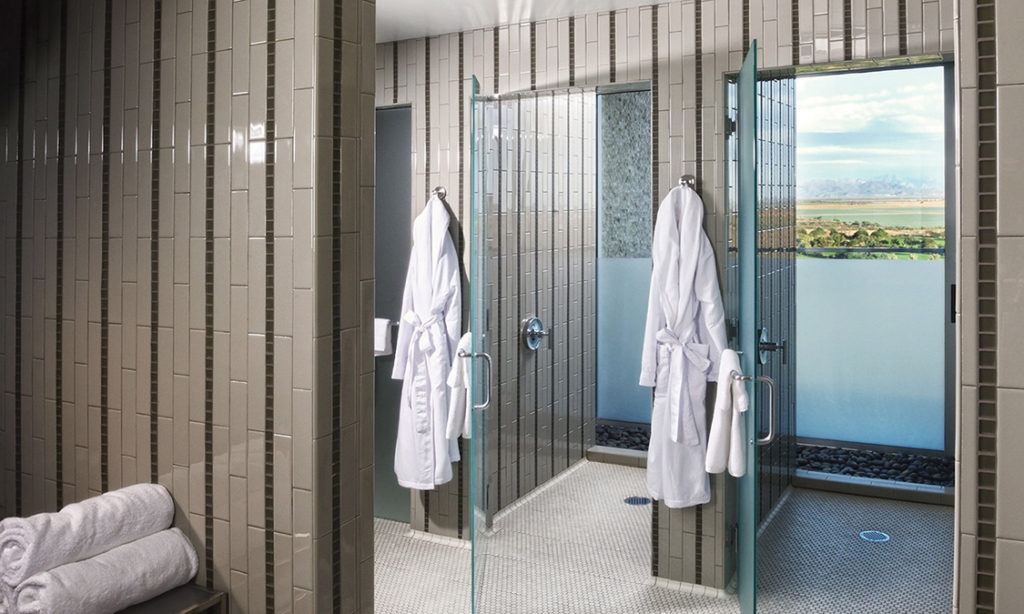 The Spa offers separate ladies and men's locker rooms that include waterfall showers, eucalyptus steam room, hot tub and relaxation space. Each guest is assigned a locker, luxe spa robe and spa sandals. Additionally, lite complimentary spa refreshments are served with the option for additional food and beverage to be ordered and delivered to the spa.
The Spa at Talking Stick is a truly elevated relaxation experience with unparalleled views in a luxurious space.
Wo' P'in Spa
Buffalo Thunder Resort & Casino
Santa Fe, NM
hiltonbuffalothunder.com/spa
Year built: 2008
Approx. 16,000 sq. ft.
11 treatment rooms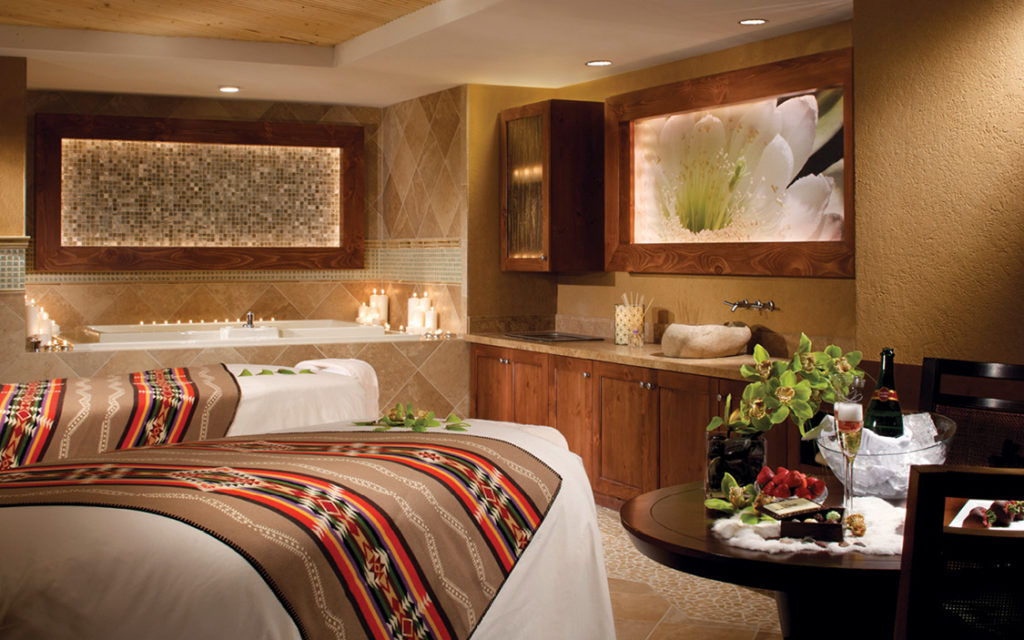 Wo' P'in Spa is unique in countless ways, which is how they have maintained their ranking as the #1 Santa Fe spa on TripAdvisor. They offer a wide variety of massage services, including staple services such as deep tissue and hot stone massage along with more adventurous offerings such as gemstone and lymphatic dry brush massage.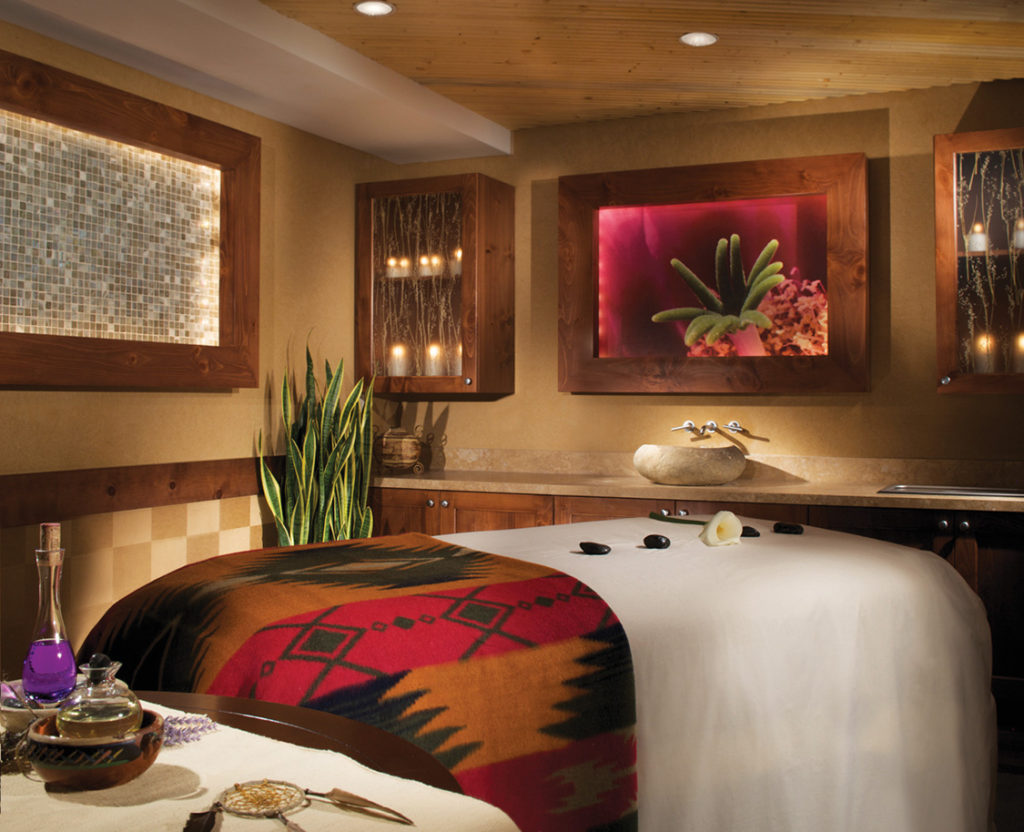 Unlike many spas that rely on pre-made spa brand protocols, the facial, body treatment and nail care menus at Wo' P'in offer a range of spa services that have been created and finetuned in-house by expertly trained staff. Many of the spas's oils and aroma blends have been handcrafted on-site using only the cleanest and highest quality products. Local products and ingredients that meet these standards are often incorporated into their treatments as well. The result is a truly one-of-a-kind experience that Wo' P'in has come to be known for.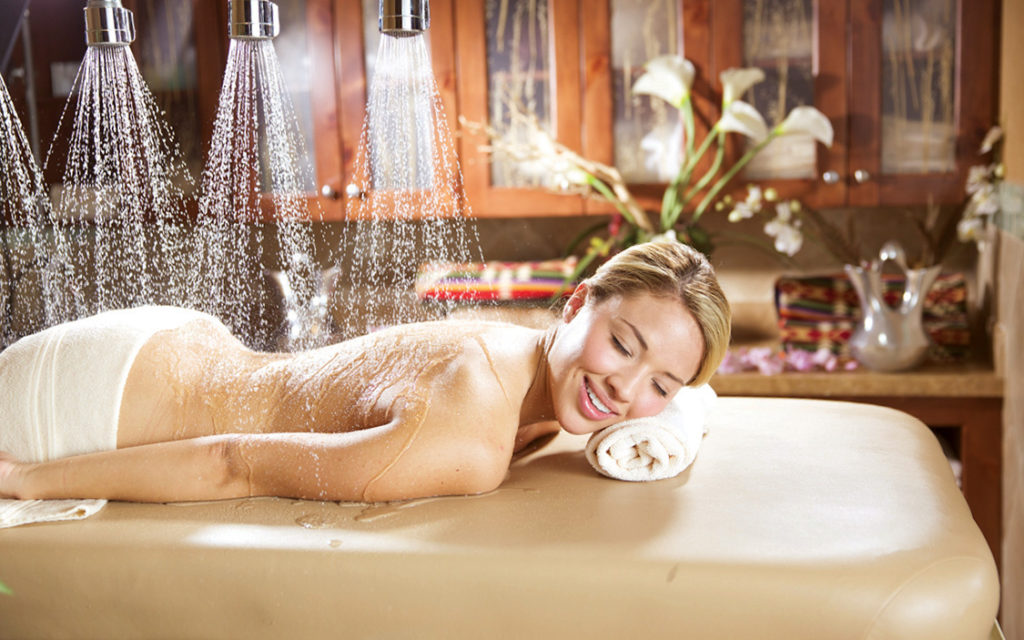 Additionally, guests of the spa are encouraged to arrive early to take advantage of the purifying benefits of the saunas, steam rooms and whirlpools. These amenities are located in the spacious locker room areas and are available to both women and men. Both areas are well-equipped with organic and environmentally friendly toiletries, ensuring that all spa guests have everything they need during their visit.
Last, but certainly not least, the guest service is the warmest and most welcoming likely to be found anywhere. Whether a spa connoisseur or receiving a first-ever spa treatment, guests will be guided through a seamless experience that will leave them feeling serene and rejuvenated.
The Spa at the Inn
Inn of the Mountain Gods Resort and Casino
Mescalero, NM
hiltonbuffalothunder.com/spa
Year built: 2018
Approx. 3,800 sq. ft.
3 treatment rooms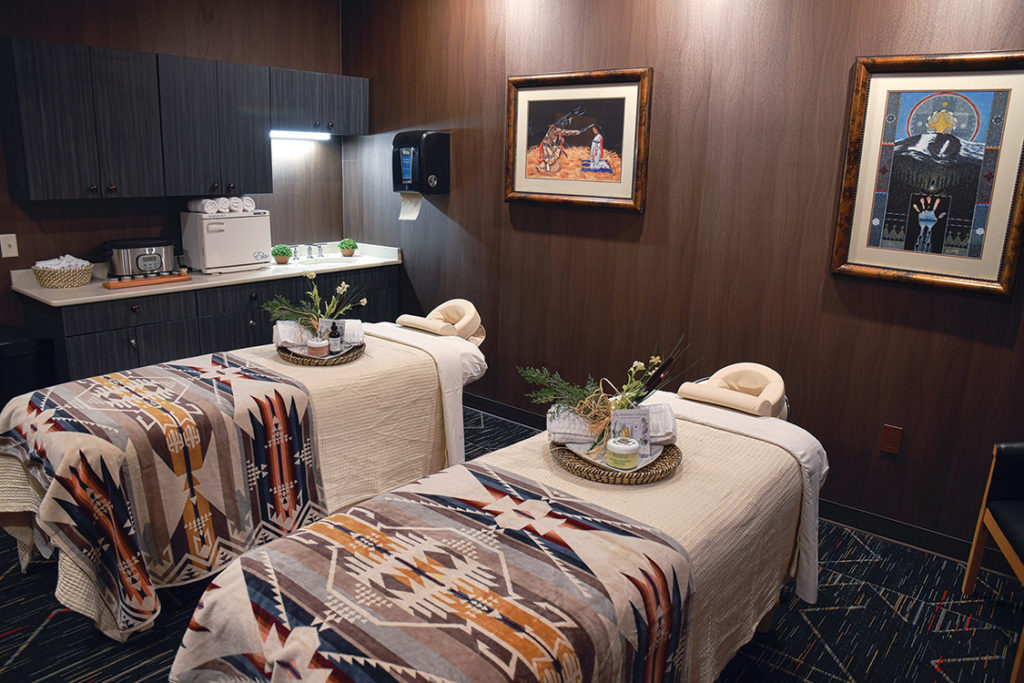 For generations, the Mescalero Apache Tribe has embraced the natural beauty and serenity of the Mescalero alpine haven. Now, the tribe brings the tranquility of this sacred land to guests in a whole new way with The Spa at the Inn.
Spa therapists use top-of-the-line remedies as well as Apache sacred plants and herbs for the ultimate rejuvenating experience. Upon arrival, guests are issued a robe, sandals and a locker to store their personal belongings. Services at the spa are wide-ranging and include various massages, body treatments, skin care and facials, an oxygen bar, waxing, nails and makeup, and hair design.
The Spa at the Inn offers various specialty massages including the Serenity River Hot Stone Massage, Peace and Harmony Massage, and Therapeutic Wellness Massage. The Serenity River Hot Stone Massage is a luxurious aromatic massage enhanced with warm energetic river stones. Strategic stone placement helps loosen tight muscles, reduce stress, and ease tension. The Peace and Harmony Massage is a traditional Swedish massage using light to medium pressure customized to promote circulation, release muscle tension and induce overall relaxation. The Therapeutic Wellness Massage targets areas of tension and pain, using concentrated pressure in the deep layer of the muscle to loosen tightness and allow proper blood and oxygen flow to facilitate relaxation and relief. Prenatal massages and couples massages are also available.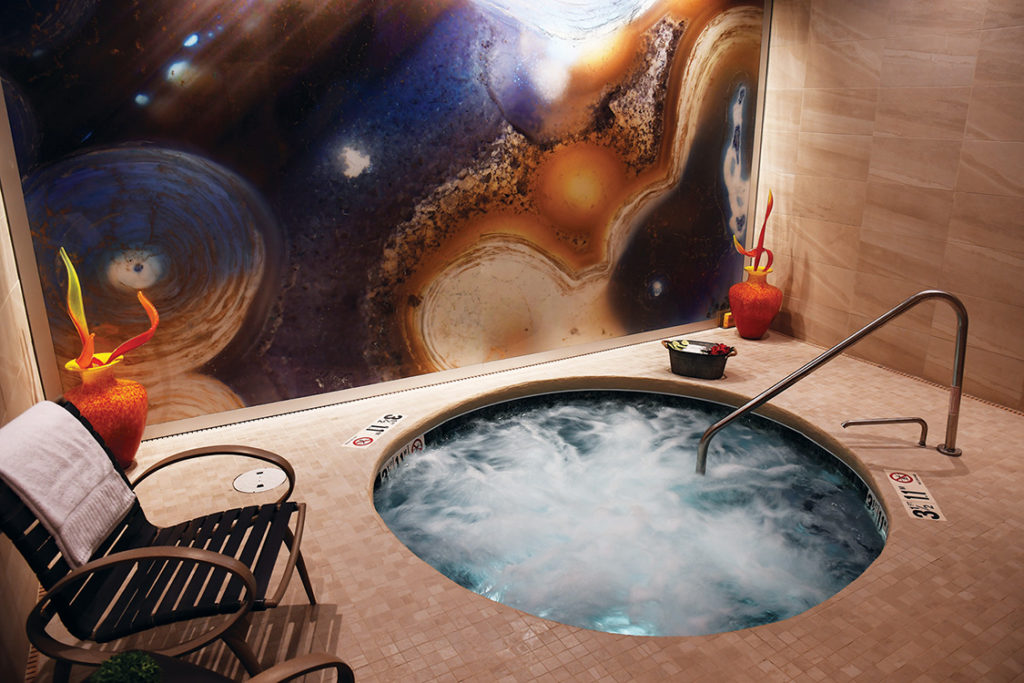 A particularly unique and distinct amenity that is offered at The Spa at the Inn is the Oxygen Bar. This innovative treatment relieves altitude sickness, boosts energy, enhances concentration, lessens the effects of headaches and helps reduce stress. With a wide range of soothing scents, guests will be relaxed and recharged in no time.
Another exclusive treatment worth noting is the spa's Mescalero Sumac Rose Purifying Treatment – a head-to-toe body treatment that leaves guests feeling refreshed and transformed. The body is prepared with gentle dry brush exfoliation, then a layer of herbal sumac rose clay is applied to the body. The face is nourished and hydrated with a warm cleansing balm and the treatment ends with a grounding foot massage to restore overall balance.
The Spa at the Inn also offers guests various monthly spa and salon packages and specials, as well as bridal packages.
Green Reed Spa
Sandia Resort & Casino
Albuquerque, NM
sandiacasino.com/spa
Year built: 2016
Approx. 12,000 sq. ft.
14 treatment rooms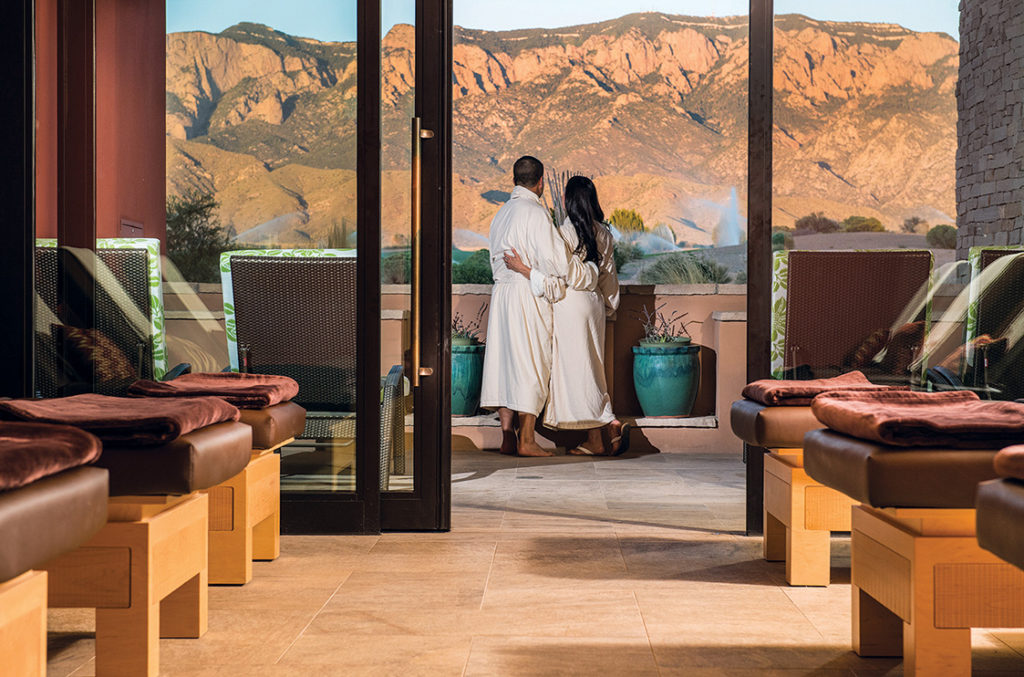 Sandia Resort & Casino's Green Reed Spa is situated at the base of the spectacular Sandia Mountains with uninterrupted views that go on for miles. A world-class facility with a high desert heart, the earth is reflected in sandstone walls and the sky is reflected in dramatic skylights.
Green Reed Spa has 14 distinctive treatment rooms, including a Vichy rain shower, private couples suites and tranquil indoor/outdoor relaxation lounges. A shared lounge area offers space for quiet conversation and peaceful contemplation. Both men's and women's amenities feature hot and cold plunge pools, steam rooms, dry saunas, and private guest lockers.
The spa offers an array of regionally inspired treatments, including the Green Reed Custom, Aroma Essential and River Stone & Sage massages. The Aroma Essential massage allows guests to create a custom blend of essential oils to enhance relaxation. Guests can experience signature facials performed with the purest organic ingredients and tailored to each guest's aesthetic goals.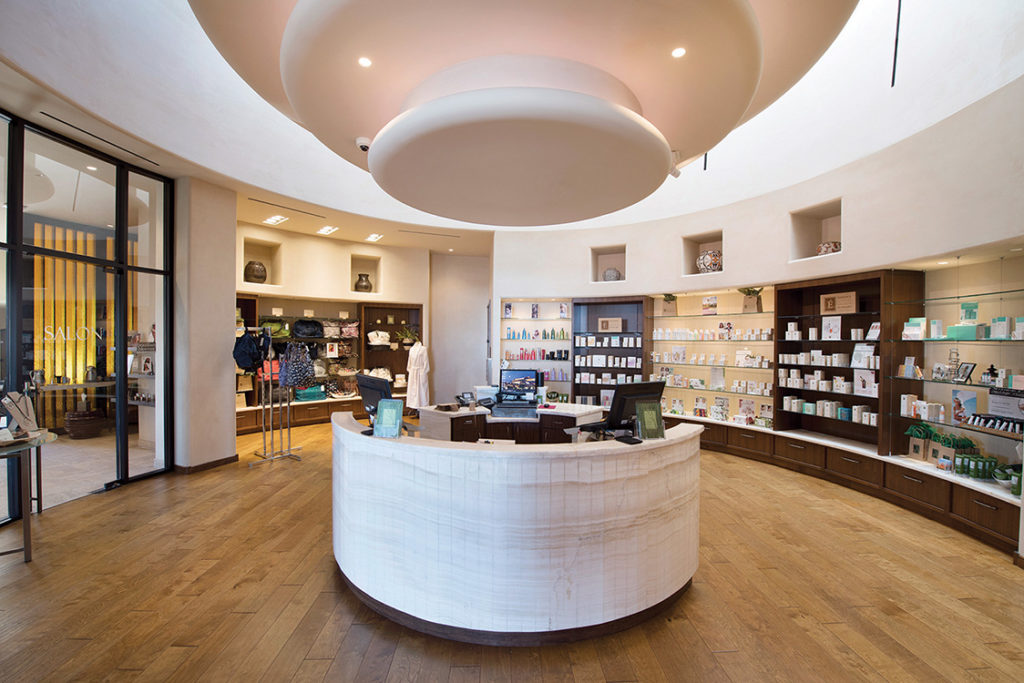 Green Reed Spa also offers hair and nail services. The highly skilled staff ensures every guest's experience is far from ordinary.
Couples have several options to enjoy services together including 60-90-minute side-by-side massages or the exclusive "Journey for Two" package featuring a body polish, massage, private steam shower and outdoor hot tub in a private suite.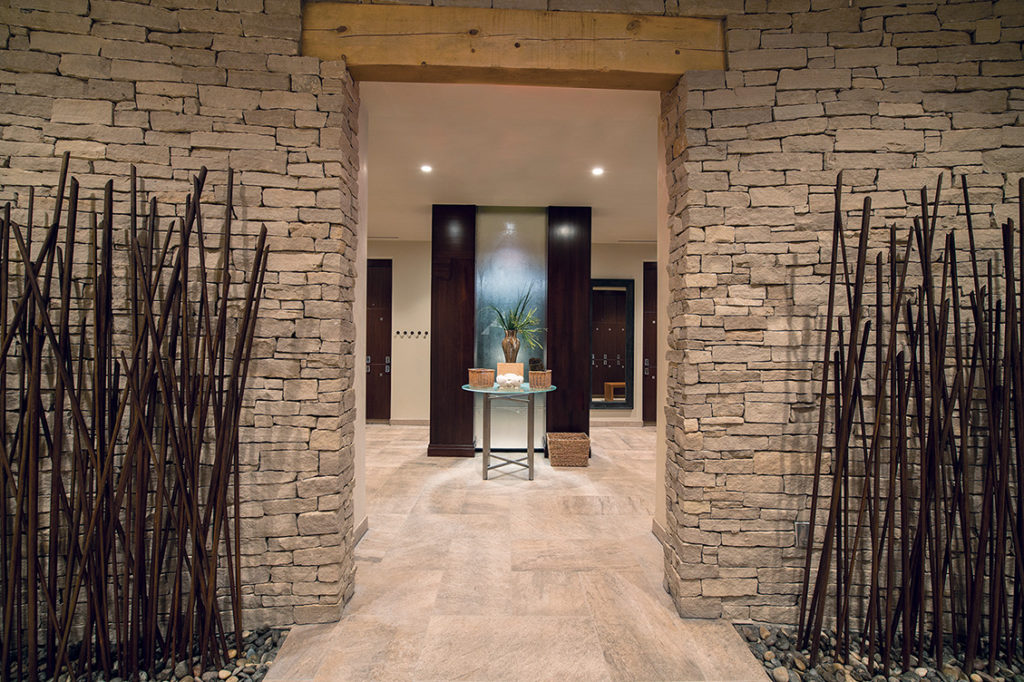 Spa treatments have many benefits from improving sleep to releasing stress and toxins. A manicure, pedicure, facial and massage aren't just for special occasions anymore, but are simple ways to promote well-being and restore balance with the profound power of touch. Guests can begin their wellness journey at Green Reed Spa at Sandia Resort & Casino to fulfill all their self-care needs.