SNOQUALMIE, WA – Three months after launching Washington State's first sportsbook, Snoqualmie Casino has added mobile sports betting to enhance its existing sports wagering experience.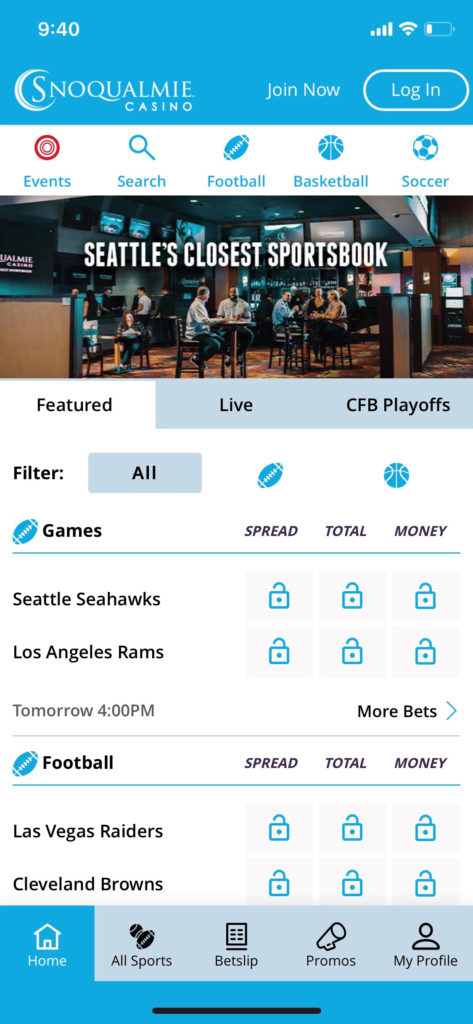 The Snoqualmie Casino Sports mobile app allows registered sport bettors to make wagers from their mobile device while within a geofence perimeter of Snoqualmie Casino's property. Available for both Android and iOS users, the Snoqualmie Casino Sports app is available for download from app stores. Once downloaded, bettors must activate and fund their sports betting account at Snoqualmie Casino prior to placing their first bet.
The Snoqualmie Casino mobile app includes betting lines for all available wagers, bet slips, promotions and account information. Mobile sports betting makes in-game betting possible, creating a more dynamic and robust wagering experience.
"We are excited to be the first casino to introduce the convenience of mobile sports wagering to our guests," said Stanford Le, CEO and President of Snoqualmie Casino. "With this enhanced offering, bettors can now place wagers from anywhere on our casino property. Whether it is sitting at their favorite restaurant or slot machine, they can bet without ever standing in line."