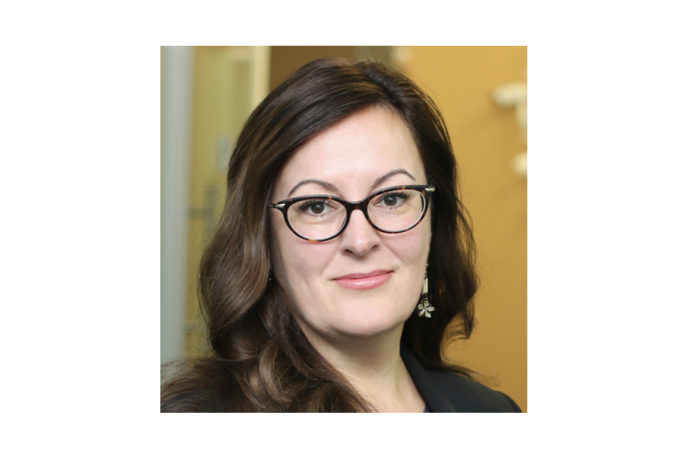 WASHINGTON, D.C. – U.S. Senator Lisa Murkowski (R-AK) announced that Kristi Nuna'q Williams is joining her team as Staff Director and General Counsel of the Senate Committee on Indian Affairs, of which Murkowski is Vice Chairman. Kristi Williams will be the first Alaskan Native to hold this position. Williams previously served as Senator Murkowski's lead staff member on the senator's work on the Committee, before working at the Department of the Interior, a national law firm specializing in tribal rights advocacy, and most recently, Calista Corporation. She will begin her new position July 6.
"I'm excited to welcome back Kristi to my team," said Senator Murkowski. "Having specialized in Indian law with a focus on Alaska Native and Rural Affairs, I'm confident Kristi will step into her new role with the understanding and drive needed to ensure the rights of Alaska Natives and American Indians are well represented at the federal level. As a born and raised Alaskan, Kristi understands our unique challenges and complex issues and will help give Alaskans a greater voice in the process. Adding to that, her diverse work history on policy strengthens her ability to support Indigenous peoples across the nation. Her broad knowledge base and leadership capabilities will be extremely helpful as I work to best represent Alaska Natives and all Indigenous peoples as Vice Chairman of the Indian Affairs Committee."
Williams was born in Fairbanks, AK. She is of Gwich'in and Koyukon Athabascan descent and is an enrolled Gwichyaa Zhee Gwich'in tribal citizen. Williams served as Legislative Assistant for U.S. Senator Murkowski where her portfolio included Alaska Native and Rural Affairs. She then went on to join the Department of the Interior as Counselor to the Assistant Secretary of Indian Affairs. Williams returned to Alaska with her family where she opened a tribal advocacy consulting business and then an Alaska office for Hobbs, Straus, Dean & Walker, LLP, a national law firm specializing in tribal advocacy, serving as the firm's Alaska representative. Williams served as the Government Relations Manager at the Calista Corporation and was part of Calista's Executive Team. In 2012, Williams became a member of the District of Columbia Bar, becoming the first Gwichyaa Gwich'in licensed attorney.