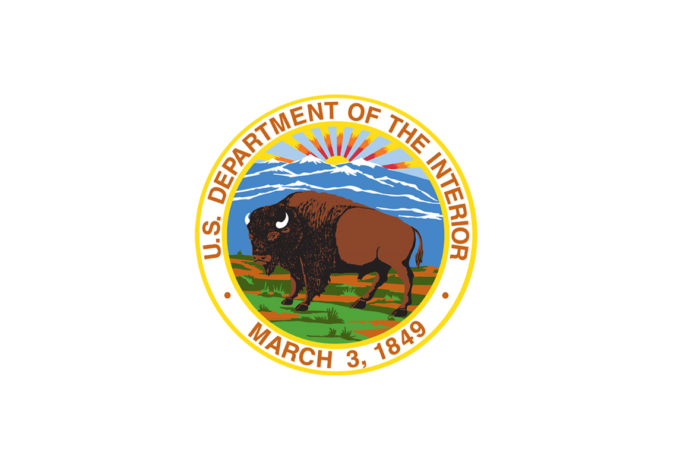 WASHINGTON, D.C. – Secretary of the Interior Deb Haaland rescinded a memorandum issued in 1975 by then-Secretary Rogers C.B. Morton regarding the authority to approve tribal water codes. This action will streamline departmental review of tribal water codes and remove a widely perceived obstacle to their approval.
Secretary Haaland also announced that the department will engage in tribal consultations to discuss the appropriate delegation of approval authority and guidance on approval standards related to the review and processing of tribal water codes.
"If we are to truly support tribal self-determination, we cannot be afraid to review and correct actions of the past that were designed to create obstacles for tribal nations," said Secretary Haaland. "The 'Morton moratorium' is inconsistent with the department's commitment to upholding tribal self-determination and the federal trust responsibility to support tribal sovereignty. Today's action underscores our efforts to move forward in this new era."
In 1975, Secretary Morton issued a memorandum to the Commissioner of Indian Affairs directing, "all [Bureau of Indian Affairs'] superintendents and area directors to disapprove any tribal ordinance, resolution, code, or other enactment," that would regulate water use on Indian reservations and that under tribal law required departmental approval or review.
The memorandum imposed a procedural hurdle to adoption or enactment of water codes for tribes with constitutions that require secretarial approval of such codes. The action has created unnecessary confusion for nearly 50 years regarding the department's willingness to work with and support tribes considering water regulation within their reservations.
Most tribes have constitutions that do not require secretarial approval of tribal water codes. In circumstances where tribes have congressionally enacted Indian water settlements, they often include tribal water code provisions that otherwise avoid potential conflicts with states or non-Indians.
Even for those tribes whose constitutions require secretarial approval of tribal water codes, those tribes may still amend their constitutions to remove secretarial approval requirements.
Any approval of tribal water codes must be done consistent with applicable court decisions and laws, including any enacted Indian water settlement, and contain provisions for the protection of Indian allottees consistent with advice previously provided by the Solicitor.