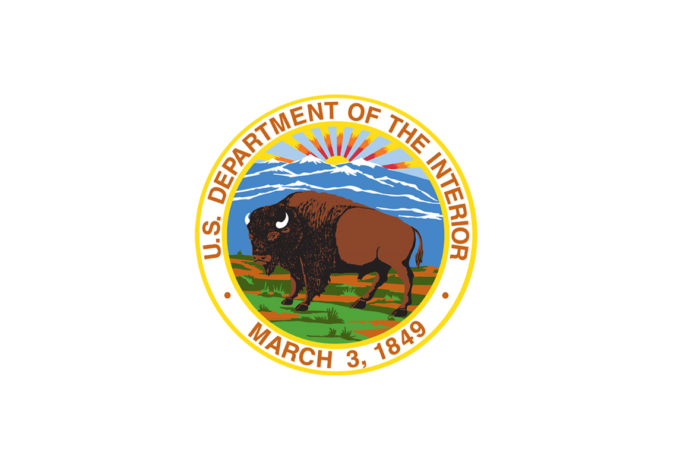 SWOYERSVILLE, PA – Secretary of the Interior Deb Haaland visited Pennsylvania, where she highlighted the investments in President Biden's Bipartisan Infrastructure Law to address legacy pollution, create good-paying union jobs, and help communities eliminate dangerous environmental conditions caused by past energy development.
Secretary Haaland was joined by Senator Bob Casey, Representative Matt Cartwright and state and local leaders. The visit is the first in a multi-month, multi-state tour of Appalachia to highlight these critical infrastructure investments. Pennsylvania represents approximately 46 percent of the United States' remaining reclamation costs.
"The Bipartisan Infrastructure Law makes critical investments to help clean up legacy pollution as part of the Biden-Harris administration's all-of-government approach to support communities as they address the lingering impacts of extractive industries," said Secretary Deb Haaland. "It will take a collaborative approach with local, state and tribal leaders to help ensure our communities have healthy lands and waters in their neighborhoods. I so appreciate the opportunity to meet with federal, state, local, tribal and labor leaders today to see how federal resources will make a difference and create jobs in communities across the state."
In Swoyersville, the group toured a site with a 40-foot-high pile of coal waste impacting the local community. The "culm bank" has been present since a coal processing facility at the site closed in the 1970's. The visit highlighted how funding from the infrastructure law will help reclaim the land for recreational facilities and other economic redevelopment, as well as improve local water quality and reduce flooding.
Secretary Haaland also visited the Askam Borehole Acid Mine Drainage Treatment System in Hanover Township, where she viewed an active acid mine drainage (AMD) treatment project that removes iron and other metals from water draining from underground mine pools. During the visit, Secretary Haaland announced the Interior Department will allow states and tribes to use grant funds from the Bipartisan Infrastructure Law to design, build, operate, maintain and rehabilitate AMD treatment facilities. This funding will be crucial to removing toxic metals from our waters and returning fish and wildlife to waterways that have been devoid of life for decades.
"We cannot address legacy pollution without dealing with polluted waters," said Secretary Haaland. "I am grateful to the teams at Interior who worked diligently to ensure we could make this funding available to communities, including many in Pennsylvania, to clean up our rivers and streams in a way that wasn't possible before the law was signed." 
Secretary Haaland continued her visit in Nanticoke, where she toured Bliss Bank. This former mine waste area once jeopardized the health of the community and polluted waterways in the Nanticoke Creek watershed. Over the last several years, the area has been restored using Abandoned Mine Land (AML) funding to clear out mine waste and use it for electricity generation, plant grass and native vegetation, and construct stormwater management systems.
During the visit, Secretary Haaland was joined by leaders from the Pennsylvania Department of Environmental Protection, who announced the newest round of projects that will receive Abandoned Mine Land Economic Revitalization (AMLER) funding distributed from Interior's Office of Surface Mining Reclamation and Enforcement. AMLER funding goes to reclaim abandoned mine lands that will lead to new economic redevelopment opportunities.  
Overall, President Biden's Bipartisan Infrastructure Law includes a $16 billion investment to help address the environmental and public health concerns of legacy energy development, including $11.3 billion for abandoned mine land reclamation projects and $4.7 billion for orphaned well site plugging, remediation and restoration activities. In addition to creating immediate jobs addressing this pollution, these investments build the foundation for future job growth once sites are cleaned up and can support new economic development opportunities.