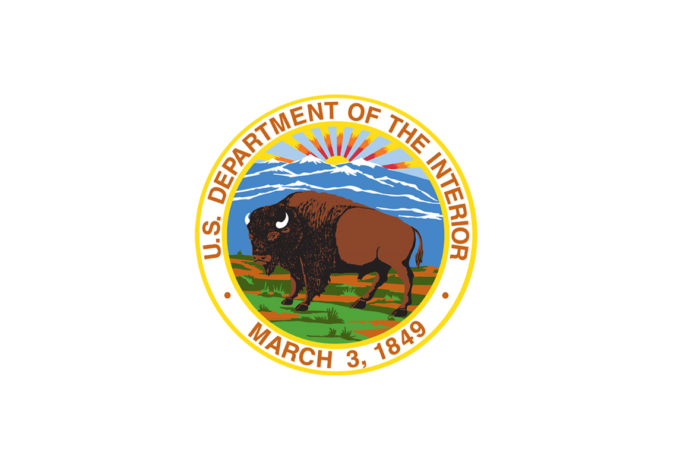 PABLO, MT – Secretary of the Interior Deb Haaland visited Montana last week, where she met with several tribes across the state to discuss the Department's commitment to strengthening Indian Country and highlight how funding from President Biden's Bipartisan Infrastructure Law makes historic investments in rural and Indigenous communities.
Funding from the Bipartisan Infrastructure Law will help make significant investments to improve rural and tribal water infrastructure in Montana, including $57 million for the Rocky Boys North Central Montana Rural Water System and $7 million for the Fort Peck Reservation. These projects include work related to pipeline connections, construction of water treatment plants and intakes, pump systems, reservoir construction and other efforts to provide potable water. The law also makes a nearly $3 million investment to repair aging water delivery systems in the Toston Irrigation District.
The law also includes $2.5 billion to implement the Indian Water Rights Settlement Completion Fund, which will help deliver long-promised water resources to tribes, including for the Blackfeet Nation and the Confederated Salish and Kootenai Tribes (CSKT).
Secretary Haaland, Senator Jon Tester, Assistant Secretary for Indian Affairs Bryan Newland, and U.S. Fish and Wildlife Service Director Martha Williams highlighted these investments and discussed the Biden-Harris administration's commitment to strengthening Indigenous communities during a tribal listening session, which included representation from several Montana tribes.
Interior Department leadership also visited the Creston National Fish Hatchery during her visit, where she heard more about the Department's fish production programs, ongoing restoration and recovery efforts, and tribal and state partnerships for fish and habitat conservation.
Finally, Secretary Haaland visited the Flathead Reservation, where she celebrated the transfer of all lands comprising the National Bison Range, approximately 18,800.22 acres, to the Bureau of Indian Affairs to be held in trust for CSKT.