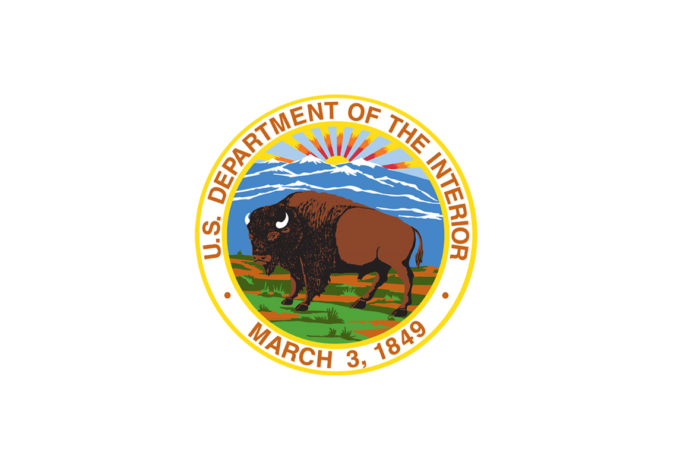 IGNACIO, CO – During a multi-stop tour across Colorado, Secretary of the Interior Deb Haaland discussed the Department of the Interior's support for rural and tribal communities as the nation transitions to a robust, sustainable clean energy future. Secretary Haaland also highlighted locally led efforts to advance conservation and grow the state's outdoor recreation economy. She was joined by Senators Michael Bennet and John Hickenlooper, Lieutenant Governor Dianne Primavera, and Bureau of Land Management Deputy Director, Policy and Programs Nada Culver.
In Hotchkiss, the group met with state and local leaders to discuss strategies to support and strengthen the resiliency of transitioning economies in rural areas. They heard directly from local farmers, ranchers, conservationists, and entrepreneurs about the range of issues affecting rural communities in Colorado, including the community's economic transition away from fossil fuels and to organic farming, outdoor recreation, and clean energy.
"Many rural towns and communities were hit hard by the economic impacts of the pandemic, but I know that these communities are self-reliant and pragmatic," said Secretary Haaland during a roundtable discussion. "As we transition toward a clean energy economy, the Interior Department is committed to creating economic opportunities in conservation and public land management for all communities."
Secretary Haaland highlighted how President Biden's Build Back Better Agenda invests in rural communities, including investments to build resilience to climate change and extreme weather events, and put Americans to work cleaning up pollution that has impacted fossil fuel communities in rural America.
In Ridgway, Secretary Haaland participated in a roundtable discussion on the state's outdoor recreation economy, ongoing conservation efforts, and work to increase equitable access to public lands. The group focused on the Colorado Outdoor Recreation Economy (CORE) Act, legislation that would conserve over 400,000 acres of public land in Colorado, establish new wilderness areas, and safeguard existing outdoor recreation opportunities to boost the economy for future generations.
The CORE Act reflects the goals of the America the Beautiful initiative, a locally led and voluntary, nationwide effort to conserve, connect, and restore 30 percent of lands, waters, and wildlife by 2030.
In Ignacio, Secretary Haaland met with the Southern Ute and Ute Mountain Ute Tribes, where she highlighted the Department's work to strengthen the role of tribal consultation in federal decision-making, support Indigenous resilience to the pandemic, combat the crisis of Missing and Murdered Indigenous People, and address our country's history with the Federal Indian Boarding School Initiative.