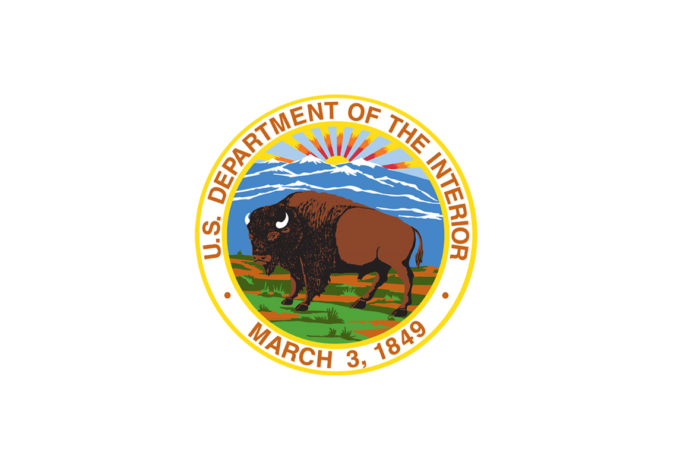 WASHINGTON, D.C. – Secretary of the Interior Deb Haaland has announced the approval of $927,000 for the Tribal Youth Coastal Restoration Program, which will fund projects estimated to restore up to 1,000 acres of wildlife habitat on tribal lands along the Gulf Coast. The program will fund hands-on opportunities for tribal youth, including environmental projects and career training, to enhance community resilience, protect natural resources and the environment, and teach cultural values.
"Innovative strategies are urgently needed to help protect and enhance our fragile ecosystems," said Interior Secretary Deb Haaland. "Investing in programs that simultaneously provide economic opportunities for young people and protect our environment must be part of the solution to our climate crisis. Interior is wholly committed to mobilizing the next generation of Americans to help protect, conserve, and restore our public lands and waters."
This funding announcement comes as the department is taking steps to create good-paying union jobs around clean energy generation and climate change mitigation, as directed by President Biden's Executive Order 14008. The Biden administration's efforts to build back better include maximizing the creation of accessible training opportunities and good jobs for a new generation to bolster community resilience, improve access to recreation and address the changing climate.
The Tribal Youth Coastal Restoration Program will help fund projects run by the Chitimacha Tribe of Louisiana, Miccosukee Tribe of Indians of Florida, Seminole Tribe of Florida, Mississippi Band of Choctaw Indians, Poarch Band of Creek Indians, and the Coushatta Tribe of Louisiana. Each tribe has proposed its own unique teaching and experiential learning opportunities to prepare students to understand and respect their natural environment, such as native plant restoration, site cleanup, and water and soil sampling.
Participants will be encouraged to pursue additional courses and degree programs that will enable them to pursue careers in natural resources conservation. The activities also provide skills needed to work on restoration throughout the Gulf and engage the Native Gulf community in the larger restoration effort that will continue for decades.
The Tribal Youth Coastal Restoration Program was initially approved by the RESTORE Council in 2015 and trained 239 students in five tribes, who restored 995 acres. The tribal program proved so successful that the 11 member RESTORE Council, which includes Gulf state and federal members, unanimously approved this three-year program that builds on the initial investment and adds the Coushatta Tribe of Louisiana, which was not part of the original program.
Funding for the program, which is sponsored by the Department of the Interior, comes from the Gulf Coast Restoration Trust Fund, established in 2012 through the Resources and Ecosystems Sustainability, Tourist Opportunities, and Revived Economies of the Gulf Coast States Act (RESTORE Act) in the wake of the Deepwater Horizon oil spill.