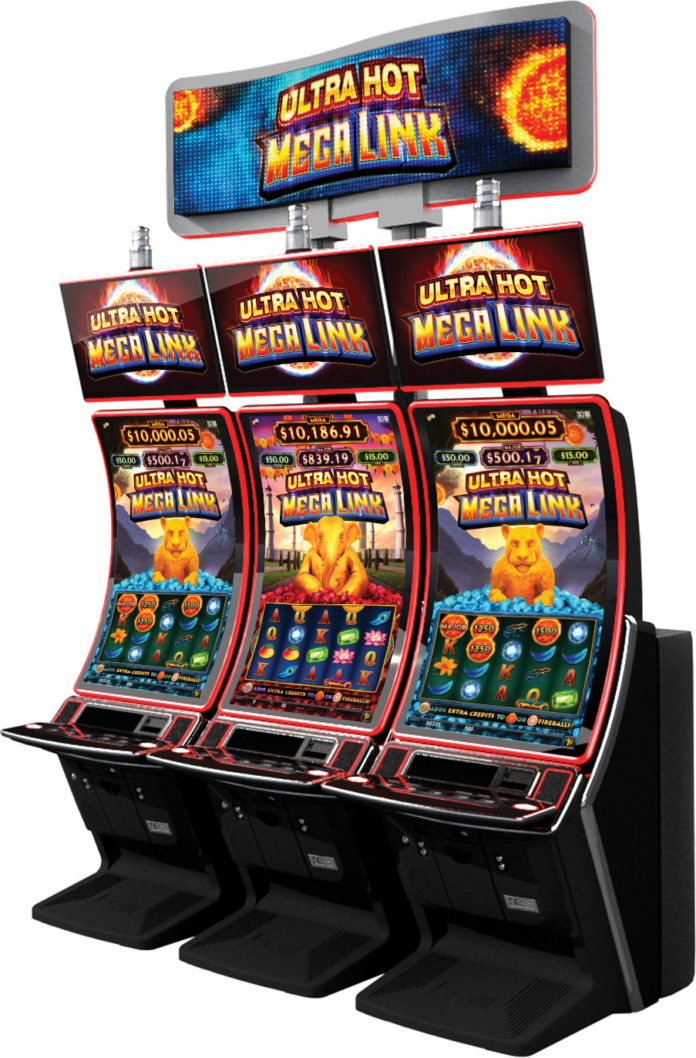 Scientific Games
Phone: (702) 532-7700
sggaming.com
Class II
ULTRA HOT MEGA LINK™ – AMAZON / INDIA
The red-hot Ultra Hot Mega Link™ game series is now available in the Class II market, launching with the themes Amazon and India showcased on the top performing TwinStar® Wave XL and TwinStar J43® cabinets. This breathtaking series includes the thrilling new Ultra Hot Mega Link feature that stars a new Ultra Hot Fireball symbol that is guaranteed to heat things up.
The Ultra Hot Mega Link feature is triggered by at least four Fireball symbols that lock in place and award three free spins. During the free spins, every new Fireball symbol achieved on the reels locks in place and resets the free spins available to three. When a set number of Fireballs are achieved, a new row is unlocked and added to the reels. Credit values and progressive jackpots are displayed on the Fireballs, and as rows unlock, the credit values and jackpot levels increase.
The excitement really fires up when one or more Ultra Hot Fireball symbols lands on the reels adding credits, or even a mini jackpot, to up to five other unlocked Fireballs around it, ultimately exploding the size of the feature win. Get these proven performers on your casino floor today.