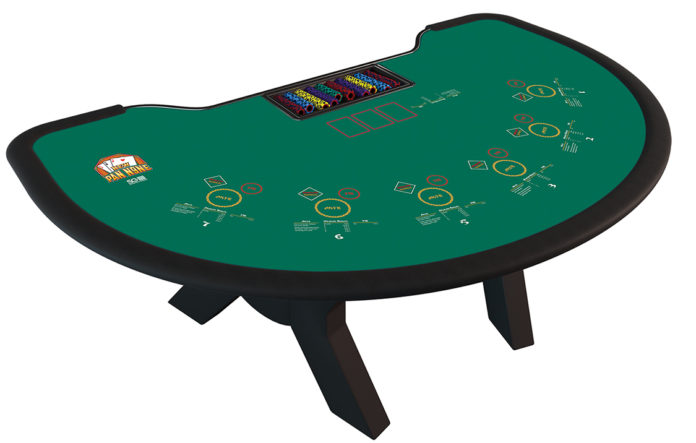 Scientific Games
Phone: (702) 532-7700
sggaming.com
Table Games
NEW PAN N9NE™

Everybody is talking about New Pan N9NE™. Similar to Super Pan 9, this exciting new Baccarat game features head-to-head play against the dealer and the popular Dragon Bonus® and tie side bets.
Once initial wagers have been placed, everyone including the dealer will be dealt two cards. The dealer's cards will be dealt face down. The player will choose to draw a single card or play their given two card hand. Once each player has acted, the dealer will reveal their cards.
Scoring is the same as in standard Baccarat. If the player beats the dealer's point total, the ante is paid one to one. If the player's point total is less than the dealer's point total, the ante will lose. If the player and the dealer tie, the ante pushes. If the player's three card hand outranks the dealer's hand with a point total of six, the ante wager pushes.