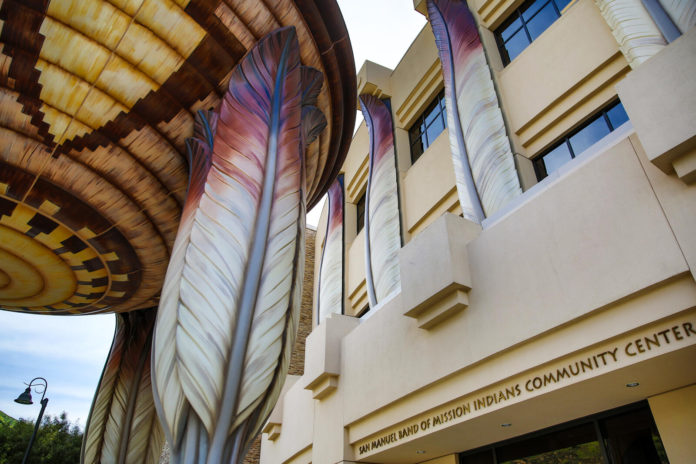 The San Manuel Band of Mission Indians announced a contribution of $250,000 to meet urgent needs of key Las Vegas nonprofits.
The Las Vegas economy, which relies heavily on travel and tourism, has been severely impacted by the COVID crisis, with additional layoffs anticipated in coming weeks. Unemployment in Nevada is nearly double the U.S. unemployment rate of 6.7%.
"We have so many team members, friends and partners who call, or have called, Las Vegas their home. It's in this spirit of understanding and solidarity that we were moved to show our support for Las Vegas," said San Manuel Band of Mission Indians Chairman, Ken Ramirez. "Non-profits are struggling with community needs far exceeding their resources – yet they play such a vital role in healing and recovery."
San Manuel announced emergency support for:
The Public Education Foundation
The Mayor's Fund for Las Vegas LIFE
Catholic Charities of Southern Nevada
The Shade Tree Organization
Noah's Animal House
Make-A-Wish of Southern Nevada
Nevada Public Radio
The Smith Center for the Performing Arts
"Although philanthropy has always played an important role in Las Vegas, there has never been a more critical time than the present," said Julie Murray, CEO of Moonridge Group, a philanthropy consulting firm in Las Vegas. "San Manuel's gift of $250,000 displays exemplary leadership at a time when it's needed the most. The impact of this generosity will be felt by those most vulnerable throughout our community."
In February this year, San Manuel announced a $9M gift to UNLV's hospitality and law schools to expand tribal gaming and hospitality studies. San Manuel is also a sponsor of the Vegas Golden Knights and other Las Vegas venues.
San Manuel Band of Mission Indians is a top-10 private employer in San Bernardino County with more than 4,500 team members. San Manuel is constructing a resort expansion featuring 429 guest rooms, expanded high limit gaming, new dining amenities and a special events space. This expansion will add more than 2,000 new jobs by the end of 2021.