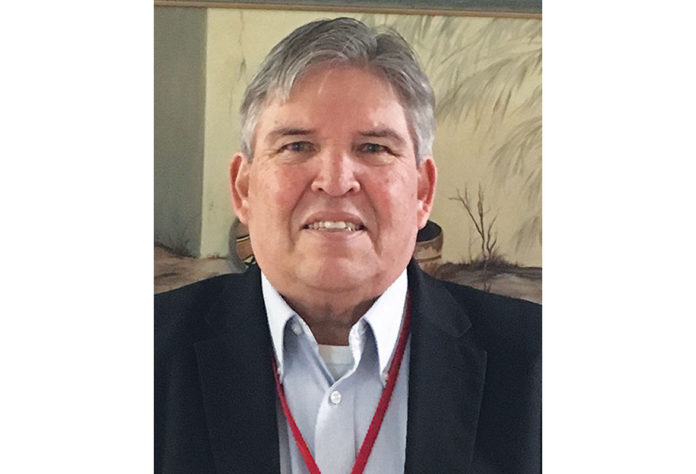 Russell "Buster" Attebery, Chairman
Karuk Tribe
Rain Rock Casino – Yreka, CA
rainrockcasino.com
karuk.us
CHALLENGES/REWARDS: The Karuk Tribe is located in the northern part of California, just below the Oregon border. Our ancestral landholdings are anchored by the Klamath River and its tributaries, surrounded by forests and mountains. The Karuk people are continually challenged with wildfires, river pollution and dewatering of our tributaries. We believe that tribal management is necessary to create a collaborative structure that recognizes Tribal Ecological Knowledge (TEK). The development of co-management agreements that acknowledges tribal sovereignty and self-governance is imperative. Moreover, we assert the TEK be used in the maintenance of forest lands and waterways. The Karuk people have served as excellent stewards of the land since time immemorial. Meaningful consultation with tribes whenever there are proposed projects in Indian Country has been helpful.  
PROMOTING LEADERSHIP: Leading by example is first and foremost. Being there for your tribal membership. I have an open-door policy and return all calls. Tribal members need to know their thoughts and suggestions will be considered. Communicate early and often with your management team. Develop a policy that reflects a proper chain of command so all employees, upper-level to entry-level, feel they were involved in the solution. I come from a coaching background and if you do not properly and continually train and coach your employees, more than likely, they will experience many stressful situations.
FUTURE PROJECTS/INITIATIVES: The Karuk Tribe has been on the forefront with the Klamath Dam Removal Project. This is a very important project because the Klamath River is the lifeblood for the Karuk people and the salmon have been the main food source for the Karuk people for centuries. Removal of these dams will free up over 400 miles of spawning grounds for our salmon while dramatically improving water quality. We are currently building a new health clinic and a new dental clinic. Solar units have recently been installed at our casino site and on our housing units. We opened Rain Rock Casino in Yreka, CA, in 2018. We are currently building a hotel, convention center, and expanding our gaming floor. The Karuk Tribe was awarded funding to bring internet and phone services (Áan Chúuphan) to our rural communities. This is the first time our elders and youth will have the opportunity to be provided with sufficient internet access. This will allow them to receive higher education options, specialty healthcare and connection to outside resources.