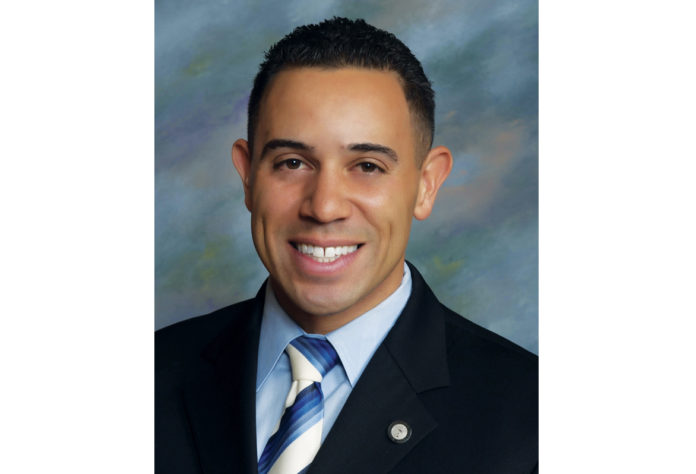 Rodney Butler, Chairman
Mashantucket Pequot Tribal Nation
Foxwoods Resort Casino in Mashantucket, CT
foxwoods.com
mashantucket.com
NAVIGATING 2021: As part of our commitment to keep everyone safe and help alleviate burden on the local community, the Mashantucket Pequot Tribe started vaccinating frontline workers, gradually expanding with the goal of vaccinating the entire tribal nation and Foxwoods workforce. Heading into 2021, we continued to redefine our post-pandemic resort experience, bolstering Foxwoods' offerings and driving the resort's experiential evolution forward, while also keeping safety top-of-mind. We are invested in and fiercely committed to the ongoing growth of our resort, as well as our team members and tribal members, and are looking forward to continuing to offer guests superior hospitality as well as the memorable experiences they have come to expect from Foxwoods.
This year our tribe also opened a mega vaccination site at Foxwoods as part of an ongoing effort to vaccinate as many people as possible to protect them against COVID-19. We're honored to help serve and support the resilient people of Connecticut by partnering with Hartford Healthcare to help the state expedite vaccine administration. Since opening in March, the site at Foxwoods has distributed over 35,000 vaccines, becoming the largest vaccination center in the Hartford Healthcare network.
CHALLENGES/OPPORTUNITIES: One of the biggest opportunities we've been able to focus on this year is reaching a deal with the State of Connecticut to offer sports betting and online gaming. The landmark agreement we reached in March is a historic moment for the resort, our Tribal Nation, and the local community. We are thrilled to build a stable forward path for the future of our tribal community while offering even more growth and advancement opportunities. We are also excited about our first-ever daily fantasy sports partnership with DraftKings launching this fall.
KEY TO SUCCESS: During the pandemic, we have focused a lot of our time and energy on research. We believe it's important to spend time and money talking to our guests to gain a greater understanding of their comfort levels and how they feel about the experiences offered. The pandemic has changed the way customers think – as we're bringing back certain experiences, we're seeing customers engage with some experiences more now than they have in the past.
One of the biggest drivers of our success during these unprecedented times was the leadership and vision of Jason Guyot who was appointed to President and CEO of Foxwoods, nearly a year after he took over as Interim CEO in April 2020. Jason, the first Mashantucket Pequot tribal member to hold the position, led Foxwoods' COVID-19 response team and implemented industry leading safety protocols.
FUTURE DEVELOPMENT: We are excited to continue our partnership with LionGrove to open Foxwoods El San Juan Casino at the historic and iconic Fairmont El San Juan Hotel in Puerto Rico. The project is slated to open by the end of this year, and we can't wait to unveil the redeveloped casino and welcome back live entertainment and events to the renowned Tropicoro entertainment venue.
Ahead of the 2021 travel season, we're also excited to welcome Mystic Market Kitchen & Eatery, one of Connecticut's most popular and beloved gourmet eatery destinations, to Foxwoods Resort Casino this summer. The eatery will serve everything from comfort food classics to adventurous dishes and will enhance the resort's dining offerings with a focus on handmade artisan foods crafted from locally sourced ingredients.