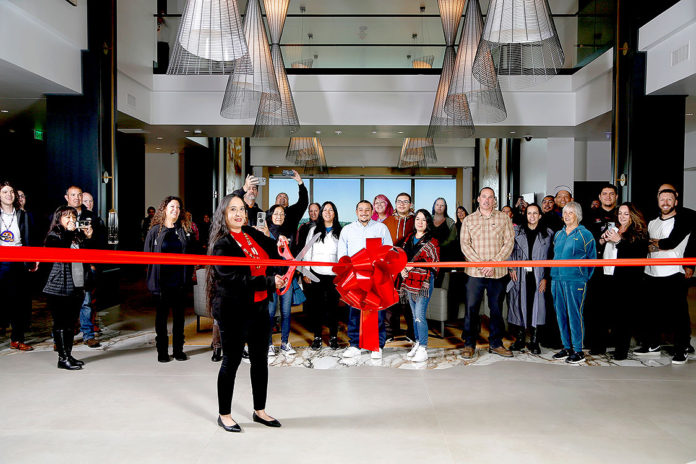 PLACERVILLE, CA – El Dorado County's newest hotel is now open at Red Hawk Resort and Casino. Offering guests a luxurious stay with a range of amenities and entertainment options, the new hotel provides guests easy access to gaming, dining and the recently opened Apex amusement center.
Room sizes at the all-new Red Hawk Resort and Casino hotel range from 440 sq. ft. in the deluxe room, to 900 sq. ft. in the premium suites. Floor-to-ceiling windows in every room offer guests sweeping views of the surrounding foothills with modern interior designs, tastefully mixed with traditional tribal elements.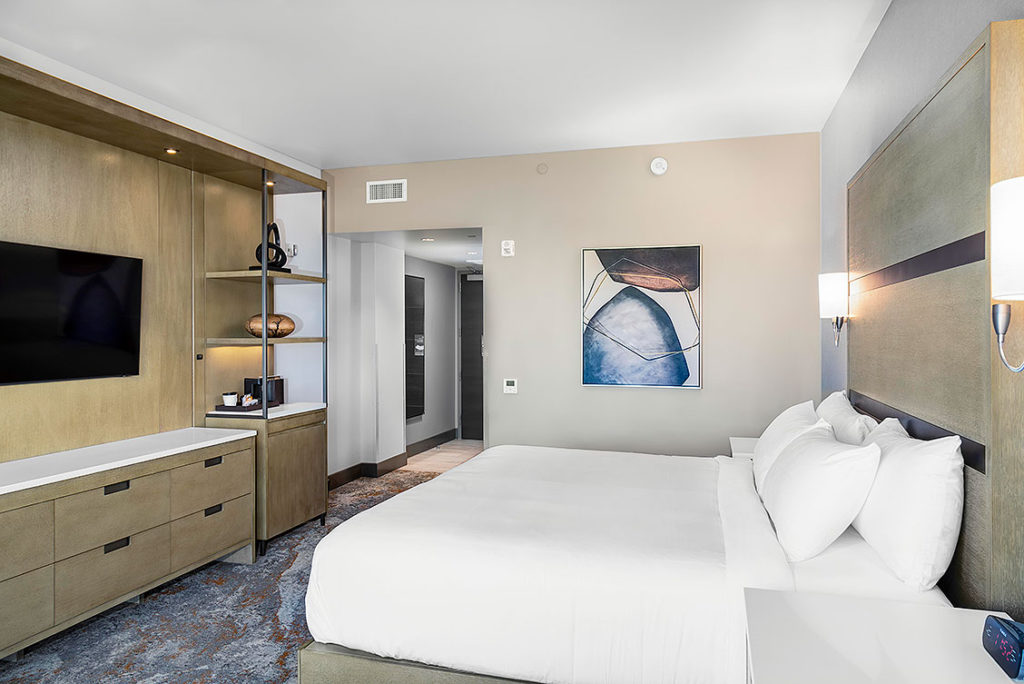 The non-smoking hotel rooms are equipped with a coffee and tea maker, mini-fridge, 55" flat screen television, in-room safe and all the amenities to make every visit a first-class stay. In the warmer months, resort guests can also enjoy the outdoor terrace with a pool, as well as the state-of-the-art fitness center.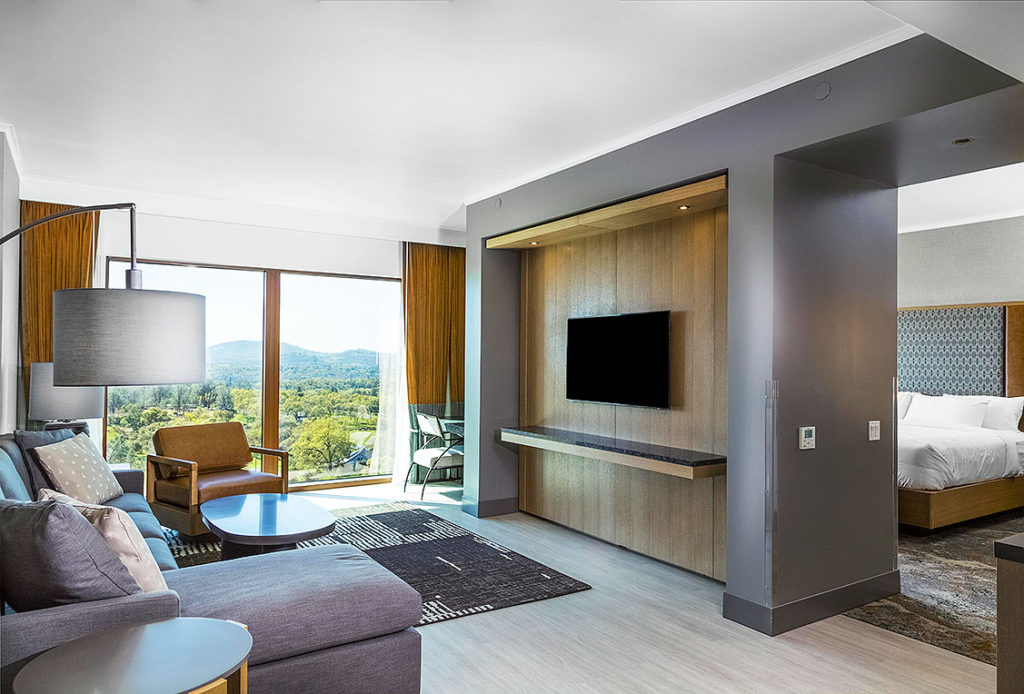 "We are thrilled to announce the opening of our new hotel," said Bryan deLugo, President and CEO of Red Hawk Resort and Casino. "This expansion project is the result of our commitment to providing our guests with a premium experience while also supporting our local community. We are grateful for the continued support of our tribal leadership and the broader community as we strive to create an unforgettable experience for our guests."
The new hotel is part of Red Hawk's ongoing efforts to expand its offerings and provide guests with a world-class entertainment destination. The tribal leadership has been closely involved in the project from the beginning, ensuring that the development aligns with the values and traditions of the community.
"We are proud to see our casino continue to grow and evolve with the opening of the Apex and the hotel, both which provide new opportunities for our guests and supports economic development in our community," said Regina Cuellar, Shingle Springs Band of Miwok Indians Tribal Chairwoman. "The new hotel is a testament to the hard work and dedication of our team and we look forward to welcoming guests from near and far to experience all that our resort has to offer."
The hotel joins Red Hawk's recently opened, 85,000 sq. ft. Apex amusement center, offering visitors a multi-story indoor electric go-karting track, 18-lane interactive bowling center, golf simulators, a virtual reality arcade and expansive sports bar with outdoor seating.