PLACERVILLE, CA – The Shingle Springs Band of Miwok Indians and Red Hawk Casino recently held a groundbreaking ceremony that kicked off construction on the Red Hawk Casino hotel. The hotel groundbreaking launches the first physical expansion of Red Hawk Casino since its opening in December 2008.
The Shingle Springs Band of Miwok Indians Chairwoman Regina Cuellar was joined by the Tribal Council, the Gaming Authority Board, along with the Gaming Commissioners and executive team at Red Hawk Casino.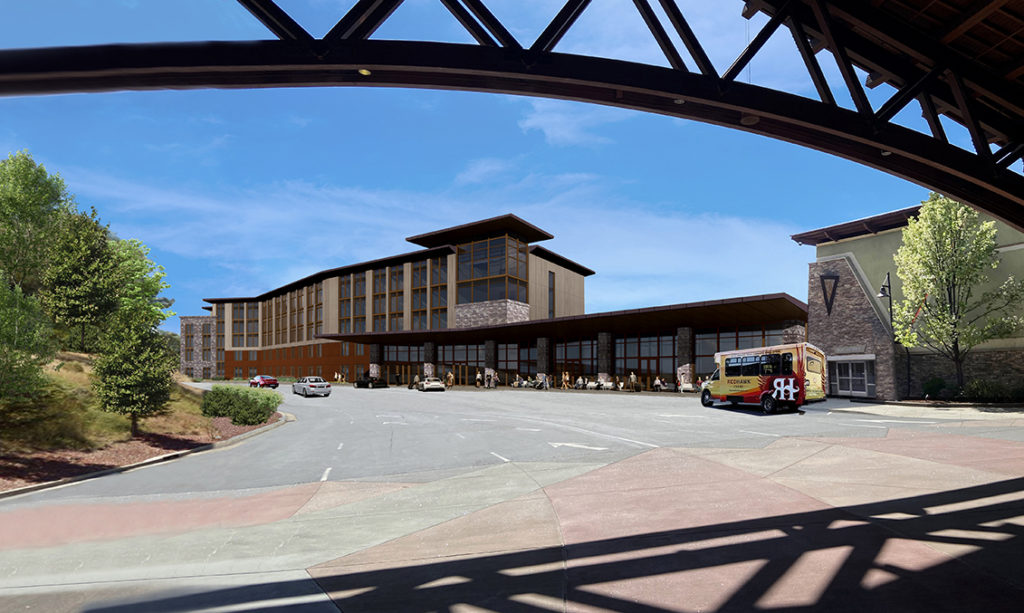 "Today marks a long-awaited day for the tribe, as we break ground on our highly anticipated hotel," said Chairwoman Cuellar. "This expansion brings additional economic benefits to the tribe and the community of El Dorado County. It has been the tribe's mission to honor the past and celebrate the future, and the Red Hawk Casino hotel will be sure to do both."
The Red Hawk Casino hotel was developed and designed by Williams and Paddon Architects and Planners, and is being constructed by Level 10 Construction and Avanti Builders Inc. The nearly 120,000 sq. ft. hotel will feature five stories with 150 guest rooms, including 25 suites. Additionally, the Red Hawk Casino hotel will offer guests a stunning outdoor terrace with a pool, along with a fitness center. The hotel project is slated for completion by the fall of 2022 and will include modern designs with traditional tribal elements. The hotel will be joined to the casino and will offer sweeping views of the surrounding Sierra Nevada foothills.
"Casino guests and community members have inquired for years about a hotel at Red Hawk Casino," said Bryan deLugo, Red Hawk Casino CEO. "We are beyond thrilled to finally bring this project to fruition and look forward to offering additional first-class amenities to our guests and community members."